Jessica Chastain to play Princess Diana
Chastain to play the late Princess in film about Dr Hasnat Khan love affair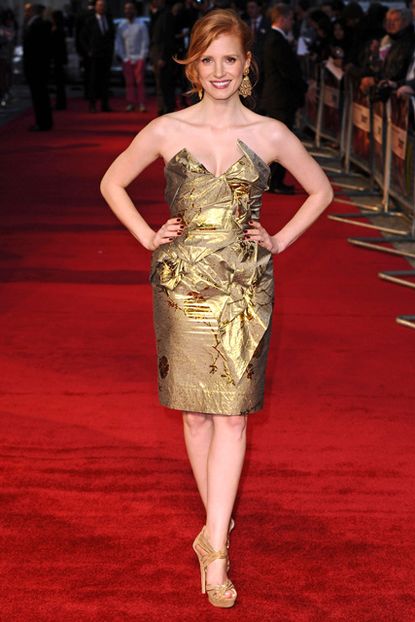 (Image credit: REX)
Chastain to play the late Princess in film about Dr Hasnat Khan love affair
Actress of the moment Jessica Chastian will play late Princess Diana in a biopic film focusing on her doomed affair with Dr Hasnet Khan, it has been revealed.
The multi-million pound film titled 'Called in Flight' will explore the rumoured secret-two year affair between the Princess and the heart surgeon she called 'Mr Wonderful'.
Hollywood actress Chastain, of Tree of Life, The Help and Take Shelter fame, will play the Princess in the £9 million biopic, a 'love story between a princess locked in a tower and an ordinary man.'
Director Oliver Herschbiegel, the German moviemaker behind Downfall and The Invasion, has said the film would portray the Khan as a compassionate figure who showed 'wisdom' towards the Princess.
But according to some, early drafts of the screenplay do 'not cast (her) in a particularly favourable light', instead creating a 'damaged person who stalks the doctor after he ends the affair'.
Diana and surgeon Khan reportedly began their secret two-year affair after meeting at the Royal Brompton Hospital in 1995, but parted a few months before her death in 1997.
It was reported that the two separated because Khan, 51, could not stand the intensity of the media circus that came with dating Diana. Friends of the late Diana have described Khan as the 'love of her life'.
Celebrity news, beauty, fashion advice, and fascinating features, delivered straight to your inbox!