I'm leaving! Wagner moves out of the X Factor house
The flamboyant singer is said to have checked out of the luxury London residence and into a nearby budget hotel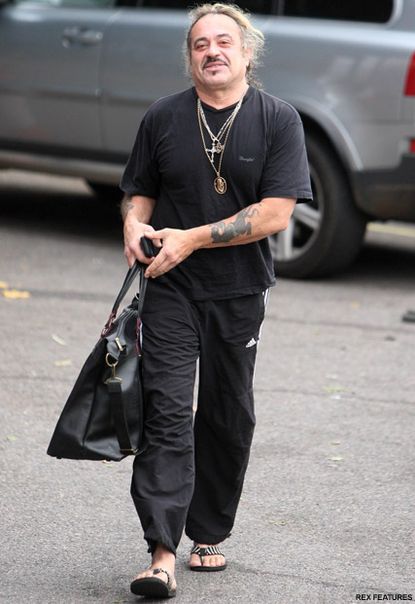 (Image credit: Rex Features)
The flamboyant singer is said to have checked out of the luxury London residence and into a nearby budget hotel
Flamboyant singer Wagner Fiuza-Carillho is said to have moved out of the X Factor house and into a budget hotel, after falling out with fellow competitors over their 'personal habits'.
SEE ALL THE LATEST X FACTOR PICS HERE!
The contestants have been holed up in a luxury North London pad since the start of the competition, but it seems Louis' novelty act decided it was time to check out yesterday, after a week of bickering with other finalists.
In an interview with This Morning, Jeff Brazier revealed the outlandish singer 'doesn't get on with anybody' in the house, and had upset the rest of the housemates by complaining about conditions at the swanky residence.
Reports also suggestWagner has come to blows with over 28s' John, who accused him of trying to 'sabotage' their voices.
'He went round spraying deodorant everywhere and saying there was a funny smell in the house,' Jeff revealed.
'But John stuck up for everybody else and accused him of sabotaging their throats. So he's moved out.'
Now it's thought the Brazilian has checked into a nearby £29-a-night Premier Inn, only returning to the house for scheduled vocal coaching sessions.
'It was strange to see him in a cheap hotel after he'd been on TV a few hours before,' an onlooker told the Sun. 'He said he didn't mind being here because everyone in the house was younger.'
This is not the first time Wagner has caused a stir in the competition. Just last week rumours of a romance between him and fellow contestant Mary Byrne prompted to Simon Cowell to ask in front of a delighted audience: 'Are you getting it on with Mary?'
'Mary is a wonderful soul, she is a noble woman of great character,' the singer crypically replied. 'She is a great friend of mine'. What are your thoughts on X Factor contestant Wagner? Will he last another week in the singing competition? Or is it time for him to go? Let us know your thoughts in the comments box below. X FACTOR: STEAL THE STYLE
Celebrity news, beauty, fashion advice, and fascinating features, delivered straight to your inbox!