Felicity Kendal gets Strictly Come Dancing boot
The Good Life star lost out to Patsy Kensit in the bottom two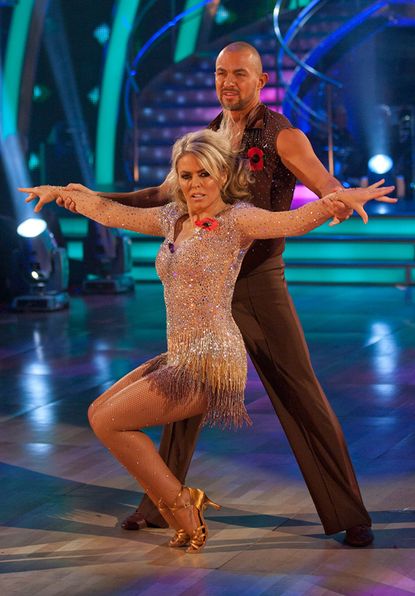 (Image credit: BBC Pictures)
The Good Life star lost out to Patsy Kensit in the bottom two
Felicity Kendal has become the seventh celeb to waltz off Strictly Come Dancing, after losing out to Patsy Kensit in the final two on Sunday night's show.
SEE ALL THE PICS FROM STRICTLY
Her American Smooth routine with pro Vincent Simone received the least number of votes from both viewers and judges over the weekend, despite Ann Wiidecombe receiving one of the lowest scores in the show's history - just 13 out of a possible 40.
The Good Life actress has received praise throughout the series for her dancing and flexibility, despite being 64 years old.
Speaking to the Daily Mail, Ms Kendal revealed the secrets behind her toned body, 'I'm afraid the bad news is girls you've got to do the work in the gym. I haven't suddenly morphed into looking in the last week how I look now.
'That's how I look. I am used to looking good. In a way if I thought I looked like the back end of a bus I probably wouldn't have done Strictly Come Dancing and gone out there in public.'
And despite Ann Widdecombe surviving for another week despite a string of less than elegant dances, Felicity supported her fellow contestant.
She said, 'This show is actually for the public and the judges to decide what goes and who goes where. I don't think it is appropriate for somebody who is in it to start brandishing opinions.'
The actress wouldn't name who she wanted to win, but did say that she thought ex-EastEnder Kara Tointon was an 'amazing dancer'.STRICTLY COME DANCING 2010: ALL THE PICS
Celebrity news, beauty, fashion advice, and fascinating features, delivered straight to your inbox!