Eva Longoria on what she'd like to change in 2013
EXCLUSIVE! Eva Longoria talks to Marie Claire about her hopes for women across the globe this year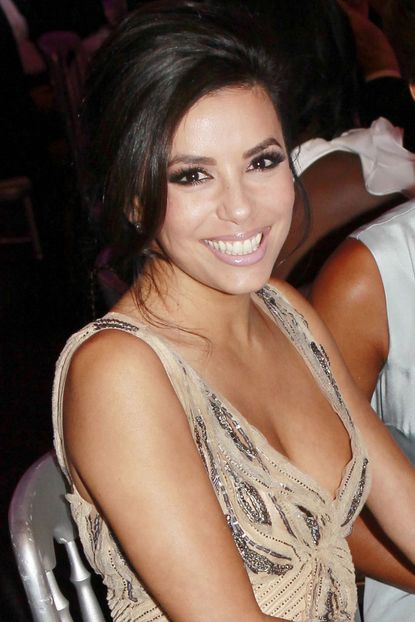 (Image credit: Rex)
EXCLUSIVE! Eva Longoria talks to Marie Claire about her hopes for women across the globe this year
Eva Longoria is kicking off the New Year with a set of resolutions and she'd like us all to follow her lead. But it's not the usual weight loss promises, it's to do with a matter close to Marie Claire's heart: women's rights.
EVA LONGORIA: VICTORIA BECKHAM IS THE REASON WHY I LOOK FABULOUS
When we spoke to the actress she opened up about what really matters to her, telling us: 'The biggest initiative we have to focus on is women's education there's a huge pay gap within women [and men] all over the world.'
While we may all be gunning for equality for women, keen philanthropist, Eva won't let her case rest. She recently helped raised funds for her charity, The Eva Longoria Foundation at The Nobel Gift Gala in London and was determined to keep fighting for women across the globe saying: 'We have to continue to make sure women have the same access to higher education as men and throughout the world. A lot of economic stability stems from education.'
But in Eva's eyes, achieving this isn't as far off as we may think, she continued 'Equality isn't a long way off at all, it's totally achievable.
'We see more women enrolling in colleagues. Here in the United States we [women] have surpassed the number of boys going to colleague there's a hunger and an ambition and a drive that young women have to succeed.'
EVA LONGORIA ON THE BIGGEST MYTH ABOUT BEING RICH
In fact, Marie Claire believe women of all ages have that passion but as Eva focuses on her mission to help encourage women to have access to the education she left us we a new thought for 2013 adding: 'We need to make sure we build the infrastructure of opportunity for young women.'
Amen to that Ms Longoria.
Do you agree with Eva Longoria? Is equality for women close? Have your say in the comment box below.
WATCH! Eva Longoria walk the Cannes red carpet
WHAT HAS EVA LONGORIA DONE TO HER HAIR…? EVA LONGORIA'S STYLE HIGHS AND LOWS
The Noble Gift Gala supports The Eva Longoria Foundation, Caudwell Children and Fight for Life charities. For more information see thenoblegiftgala.com
Celebrity news, beauty, fashion advice, and fascinating features, delivered straight to your inbox!