Christina Ricci and Robert Pattinson's steamy Bel Ami kiss
The lucky star locked lipped with R-Patz for the new movie, and now she's opened up on the experience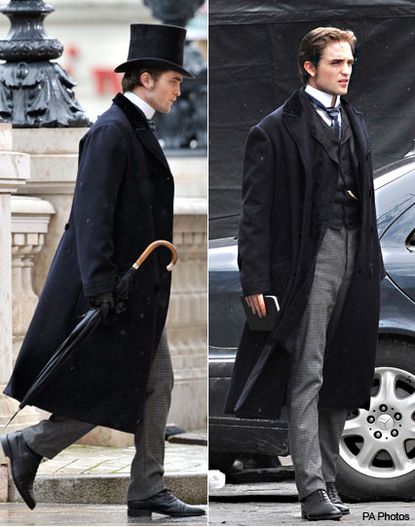 (Image credit: PA Photos)
The lucky star locked lipped with R-Patz for the new movie, and now she's opened up on the experience
It's a hard job, but someone's got to do it. Lucky old Christina Ricci has opened up on her role in upcoming period flick Bel Ami, revealing all on starring opposite Twilight star Robert Pattinson, and their steamy kissing scenes.
SEE ROB'S HILARIOUS STYLE HIGHS AND LOWS HERE!
The hot new movie tells the tale of a young man's rise to power in Paris, using manipulation of the city's most wealthy and influential women.
And Rob's already admitted the steamy flick will see quite a lot of action.
'It is like the complete antithesis of what you normally think period dramas are about,' he told MTV earlier this year. 'In Paris, everybody was just going nuts. It was like the 1980s. Sex was kind of a weapon and a tool, and it's odd.'
Now Christina's opened up on their saucy kissing scenes, telling all on Mr Pattinson's kissing talents.
'He's a good kisser,' she told US chat show host Rachel Ray of the moment they locked lips on set. 'He's a lovely human being also. He reminded me of my best friend's little brothers growing up.
'He's just a silly, fun guy; we laughed a lot. He makes fun of himself all the time. He's adorable...'
As well as getting up close and personal with Christina Ricci, R-Patz has also had the pleasure of working with Uma Thurman and Kristin Scott Thomas in the flick, which Bel Amie hits screens in 2011.
Will you be first in line to see the new movie? Let us know below.
SEE ROB'S HILARIOUS STYLE HIGHS AND LOWS HERE!
ROB AND KRISTEN: RELATIONSHIP IN PICS
Celebrity news, beauty, fashion advice, and fascinating features, delivered straight to your inbox!