Cheryl Cole: Our Girls Aloud hits are crap
The X Factor superstar speaks out about being less than impressed with early Girls Aloud work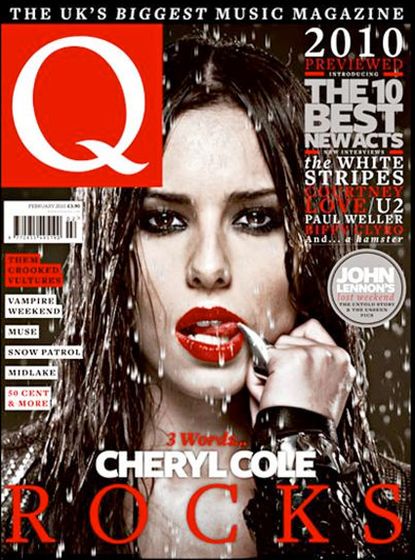 The X Factor superstar speaks out about being less than impressed with early Girls Aloud work
X Factor superstar Cheryl Cole has spoken out about her career with Girls Aloud, branding some of their hits 'crap'.
She's recently had a number one single as a solo artist, but it seems the star's not been too happy with some of her past work.
In a recent interview with Q magazine, Cheryl said: 'I remember listening to Love Machine and thinking, 'We cannot put this crap out. That's what I said to the label, 'It sounds like something Busted would do'.'
But after the single went to number two in the charts it seems Miss Cole decided to keep quiet.
Cheryl struck a sultry pose for Q's February cover, and also took part in a Gothic inspired photoshoot working smoky eyes, vampy red lips and some seriously spiky accessories.
In the same interview, Britain's golden girl also spoke out about her continuing feud with fellow singer Lily Allen.
'She called my husband 'Horrendous'. Then she called [Girls Aloud singer] Nicola 'Ugly',' the star said.
'For another female artist to call you ugly is so awful. Nicola's been called 'Ginger' all her life, then she makes something of herself and everyone calls her the 'ugly one'.'
Do you agree with Cheryl's comments? Or are there any Girls Aloud fans out there? Let us know your verdict in the box below.
SEE MORE CHERYL COLE PICS HERE
SEE PICS FROM CHERYL COLE'S NIGHT IN
Celebrity news, beauty, fashion advice, and fascinating features, delivered straight to your inbox!