Cheryl Cole: 'I will always love Ashley'
The X Factor songstress has finally opened up on her split from Ashley in a new interview with Piers Morgan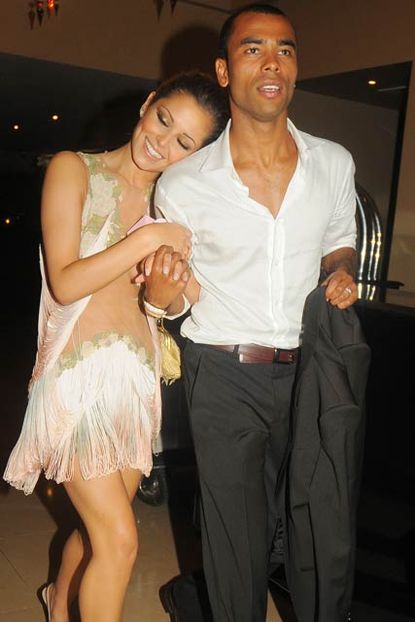 (Image credit: Rex Features)
The X Factor songstress has finally opened up on her split from Ashley in a new interview with Piers Morgan
X Factor songstress Cheryl Cole has finally opened up on her split from cheating hubby Ashley, in a new interview with Piers Morgan, revealing a part of her will 'always love' the footballer.
SEE CHERYL AND ASHLEY'S RELATIONSHIP IN PICS HERE!
Mrs C has been tipped to spill the beans to the celebrity journalist for some time, revealing to friends in the summer she was 'nearly ready' for the tell-all interview.
Now Piers Morgan has finally been able to add Cheryl to his Life Stories guest list, coaxing the star into talking about the breakdown of her marriage on the show.
And it's certainly set to be emotional.
In controversial claims, Cheryl revealed a part of her 'will always love Ashley', adding that she hopes they can be friends one day.
'Once we get over this obstacle, I hope we can be friends again,' she told Piers. 'A part of me will always love Ashley.'
The sorry star told how she went 'numb' during the separation, and is at a loss to explain how her marriage went so wrong.
'Looking back on it, I feel numb,' she explained. 'We had a great marriage and a fantastic wedding day but I don't know where it went wrong.'
'To this day I still question that.'
Talk also turned to her bout of Malaria during the explosive new interview, with Cheryl revealing at one point she planned her will, and was given just 24 hours to live.
'I thought I was going to die, I actually thought I was going to die,' she said.'I thought if I'm going to die I want to die soon because I was in so much pain'.
But despite her difficult year, Cheryl admitted things were looking up, adding she's now fighting fit and raring to go.
Cheryl's interview with Piers will be broadcast on ITV on October 23. Will you be tuning in to watch Cheryl's explosive new interview? Let us know in the comments box below.
SEE CHERYL AND ASHLEY'S RELATIONSHIP IN PICS HERE!
Celebrity news, beauty, fashion advice, and fascinating features, delivered straight to your inbox!