Charlotte Church confirms new romance
The star's dating Jonathan Powell, but says she'll 'drop him like a hot chip' if he doesn't get on with her kids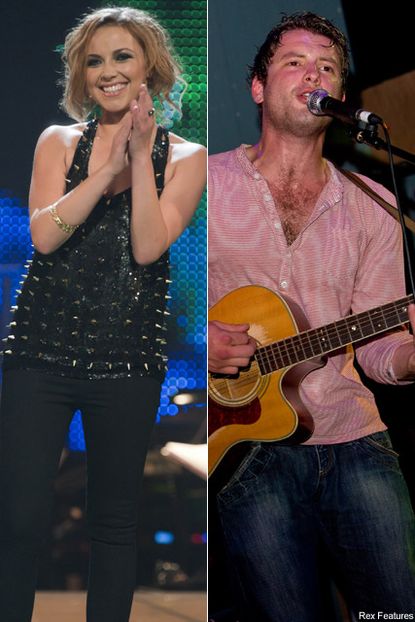 The star's dating Jonathan Powell, but says she'll 'drop him like a hot chip' if he doesn't get on with her kids
Welsh warbler Charlotte Church has confirmed she's dating songwriter Jonathan Powell, but says she'll have no hesitation in ditching him if he doesn't get on with her kids.
SEE CHARLOTTE'S STYLE HISTORY HERE!
The songstress – who split with rugby player Gavin Henson earlier this year – has spent weeks fending off romance rumours, but has now finally confirmed they are true.
'Jonathan is a handsome guy and really cool and we have worked together a lot,' she told the Sun. 'We get on well, so we'll see how it goes.'
Charlotte insists she had split with Gavin before she began dating her new beau, but says she'd 'drop him like a hot chip' if her children, Ruby and Dexter, ever took a dislike to the songwriter.
'Both Jonathan and I ended our relationships long before either of us even thought of moving on,' she said, adding: 'I would drop a man like a hot chip if ever my children said they didn't like him.
'It's all about my children and that's the way things will always remain.'
Meanwhile, Charlotte's ex, Gavin Henson – who is currently appearing in Strictly Come Dancing – has voiced his opinions on Ms Church's new relationship.
'It's the worst thing in the world to see your kids being brought up by another fella. It's not nice at all,' he said.
Gav also revealed he feels so embarassed by the break-up, he has put his rugby career on hold.
'I just felt a bit embarrassed to go back into the changing room with the boys, the Ospreys,' he said.
'They know me so well, they would be asking personal questions and I wasn't quite ready for that. I just wanted to have a season away.'
What are your thought's on Charlotte and Gavin's break-up? Let us know in the comments box below.
CHARLOTTE CHURCH STYLE HIGHS AND LOWS
SEE CHARLOTTE AND GAVIN IN HAPPIER TIMES
Celebrity news, beauty, fashion advice, and fascinating features, delivered straight to your inbox!