Women To Be Offered Breast Cancer Drug In Ground-Breaking Move By NHS
Thousands of women with a family risk of breast cancer will be offered tamoxifen on the NHS to help prevent the disease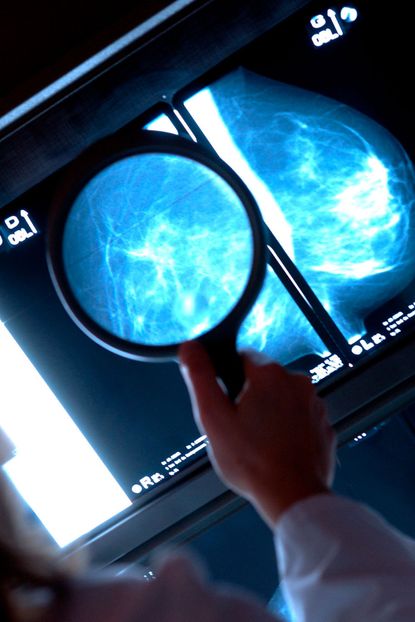 (Image credit: Rex)
Thousands of women with a family risk of breast cancer will be offered tamoxifen on the NHS to help prevent the disease
In a ground-breaking move by the NHS, women with a family history of breast cancer will now be offered tamoxifen and raloxifene to help reduce their risk of developing the disease by 40 per cent.
In a medical first for Britain, 500,000 women in England and Wales will now have another option than to have a preventative mastectomy.
Angelina Jolie famously made headlines last month when she revealed she underwent a double mastectomy after discovering she had an 87 per cent chance of contracting breast cancer. In an emotional article for the New York Times, the A-list actress and mum-of-six described how she lost her 56-year-old mother Marcheline Bertrand to ovarian cancer in 2007.
Angelina revealed that she was a carrier of one of the BCRA genes, hence her brave decision to have the surgery.
Professor Gareth Evans, a consultant in clinical genetics at St Mary's Hospital in Manchester who helped develop the new NHS guidelines, said: 'This is a major breakthrough for women. This treatment is not just cost-effective, but cost saving to the NHS.
'More importantly for women, they don't have to go through the stress and trauma of a diagnosis, radiotherapy and potentially chemotherapy.'
Women in general have a 1-in-8 chance of developing breast cancer, but some are at higher risk because of their family history. It's these women that will be considered for the drug therapy. England and Wales will be the first countries in Europe to offer tamoxifen to healthy women. However, it does come with its side effects – the drug causes blood clots and hot flushes.
Dr Caitlin Palframan, from the charity Breakthrough Breast Cancer, said the guidelines were a "game-changer". She said: 'We think more women will have more options to reduce their risk, which ultimately means we will prevent more breast cancer cases.
New NHS guidelines will also call for more women with relatives who have developed the disease to be tested for faulty BRCA genes.
ARE YOU WORRIED ABOUT BREAST CANCER?
ANGELINA JOLIE ADMITS TO HAVING DOUBLE MASTECTOMY
ANGELINA JOLIE'S MASTECTOMY: EVERYTHING YOU NEED TO KNOW
Got a tablet? You can now download Marie Claire magazine straight to your iPad, Kindle (just search the store for 'marie claire magazine'), Nook or Google Nexus.
Celebrity news, beauty, fashion advice, and fascinating features, delivered straight to your inbox!