Kate Moss agency to raise awareness of sunbed dangers
Leading model agency Storm is raising awareness of the skin cancer risks associated with sunbeds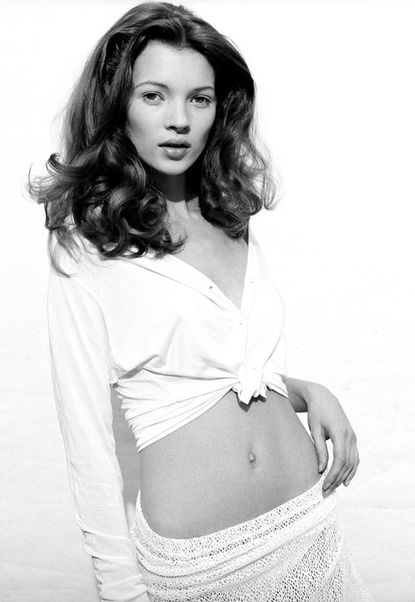 (Image credit: Rex Features)
Leading model agency Storm is raising awareness of the skin cancer risks associated with sunbeds
Putting heavy tans out of fashion, Kate Moss model agency Storm have been recruited to raise awareness over the dangers associated with sunbeds.
Although tanned skin has come to represent style and wealth, it is now also alined with risk. But worryingly, Cancer Research UK found more than 25 per cent of sunbed users are unconcerned about the dangers posed by sunbeds.
In an anti-sunbed campaign, 11 of the UK's leading model agencies have signed up to the cancer charity's mission to counter the fashion of sunbeds, declaring that they will ban their models from artificially tanning and refuse to represent those who use sunbeds.
The World Health Organisation classifies sunbeds in the most serious category of cancer-causing products, but people still fail to take the risk seriously.
In the last 30 years, cases of malignant melanoma have more than quadrupled in the UK. Now, the disease is the second most common form of cancer for those aged 15 to 34.
Sarah Doukas, MD of model agency Storm, who discovered Kate Moss as a teenager, says: 'Supporting the campaign makes perfect sense as the wellbeingof our models is of paramount importance, and we take a serious approach to their health.'
'It's years since I have heard someone asking for a tanned girl, but if a client specifically says they want a girl to be tanned, it always comes out of a bottle.'
Other modelling agencies supporting the campaign, launched days before London Fashion Week, include Elite, Premier Model Management and Models 1.
'We would like people to be happy with the colour of skin they have,' says Dr Claire Knight, from Cancer Research UK. 'If they really want a tan, we would suggest using fake tan, but never a sunbed.'
Celebrity news, beauty, fashion advice, and fascinating features, delivered straight to your inbox!