How The Body Shop Is Using Plastic Recycling To Empower Women
Promotional feature with The Bodyshop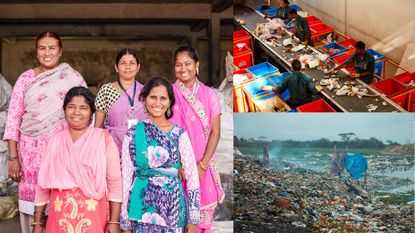 Promotional feature with The Bodyshop
Thanks to the "Attenborough effect", environmentally-friendly beauty solutions are more important to seek out than ever. Whether that's rethinking our throwaway culture to phasing out single-use plastics to make our routine more sustainable.
Eco-powerhouse, The Body Shop - who have just launched the first Community Trade recycled plastic from Bengaluru, India - is encouraging visibility of one of the rarely discussed human stories behind the plastic crisis. One that affects millions of women on a daily basis.
India alone has 1.5 million waste pickers, predominately women, who collect and sort 6,000 tonnes of plastic everyday. While they play a role in preventing plastics from entering our rivers and oceans, the sad reality is these individuals are often shunned by society, below the poverty line and vulnerable to discrimination.
Through a new partnership with Plastics for Change and other partners, The Body Shop will tackle this issue, helping to support waste pickers in receiving a fair price for their work, a predictable income and access to better working conditions as well as championing plastic as a valuable, renewable resource when used responsibly.
The Body Shop and Plastics for Change will be teaming up with local partners such as Hasiru Dala, a non-governmental organisation that fights for waste picker rights, and Hasiru Dala Innovations, a social enterprise dedicated to create essential employment opportunities for waste pickers.
The Body Shop will increase the amount of Community Trade Recycled plastic over time: over the course of three years the programme will scale up to purchasing over 900 tonnes of Community Trade recycled plastic and help empower up to 2,500 waste pickers in Bengaluru, helping waste pickers access services such as education, financial loans and healthcare services, and the respect and recognition they deserve.
Shedding further light on this important global issue, The Body Shop unveiled a giant artwork of a female Indian waste picker in London's Borough Market, on 10th and 11th May (World Fair Trade Day), by artist and pioneer of the Perceptual Art movement Michael Murphy (who became known for creating the first portrait of candidate Barack Obama in 2007).
Beauty that empowers women as well as protecting our planet through each purchase? Yes and yes.
Celebrity news, beauty, fashion advice, and fascinating features, delivered straight to your inbox!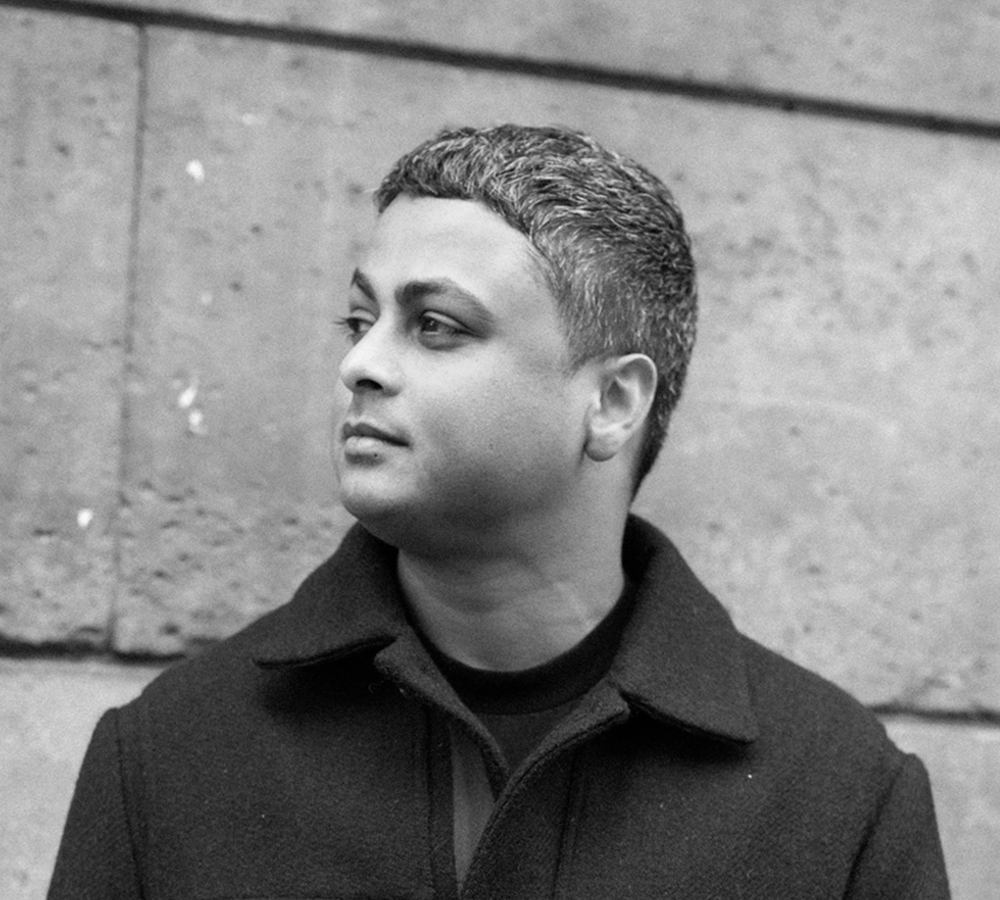 Sunil Makan is the Editor of British Marie Claire. With over 12 years of publishing experience, working on print publications and their digital counterparts, national newspapers and digital pure plays he is an Editor, Strategist, Content Producer and Creative Director.
Sunil's specialisms include Fashion, Beauty and Grooming, Lifestyle and Culture. Prior to Marie Claire, Sunil worked at ELLE, InStyle, Shortlist Media and freelanced at various other titles.