The ultimate menopausal skincare routine, according to a dermatologist
In partnership with Vichy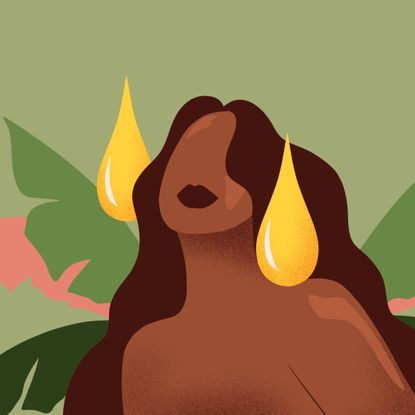 (Image credit: Future)
It's a truth universally acknowledged that as we age, our skin changes. Thanks to depleting levels of oestrogen and a decrease in collagen production (it drops by about 30 per cent in the first five years) the menopause can leave us fighting fine lines, dry, uneven skin tone, and even the occasional spot.
"In perimenopause, common skin symptoms include increased dryness, increased sensitivity and reddening on the skin. Some women might also notice acne, extra blemishes, and hair in parts of their body that they don't want it," explains Vichy consultant dermatologist Dr Mary Sommerlad. "As we move into the menopause, where your body no longer produces as much oestrogen or collagen – the key scaffolding in our skin which gives us that plump texture – skin becomes prone to dryness and may feel less firm, look dry, dull and less radiant. You may also notice an increase in fine lines and wrinkles."
Whilst these skin changes might not affect everyone – and everyone's skin is individual – Dr Sommerlad advises everyone from the age of 40 onwards to "be aware that if your skin is feeling different, you may begin to feel the changes of perimenopause".
Thankfully, there are skincare products that can help – but knowing exactly when to use which products – and in what order – to best support, your skin through menopause is a real trick of the trade.
Keep scrolling for the ultimate menopausal skincare routine using Vichy products, according to skincare expert Dr Sommerlad.
The ultimate menopausal skincare routine
STEP ONE: CLEANSE
"In the morning, opt for a gentle cleanser," says Dr Sommerlad. "Every skincare routine should start with a cleanser to remove impurities, get rid of any sebum and rinse off any products you used overnight. Skincare and make-up sit better on a freshly cleansed face, too." Plus, applying product to an unwashed face can trap dirt and unwanted microbiomes underneath – with can cause breakouts. Basically, a clean canvas is best.
STEP TWO: SERUM
Applying a serum such as hyaluronic acid is great for people with dehydrated or drier skin because "hyaluronic acid is fantastic at drawing moisture into the skin and locking it in," she says. "It also helps with plumping on the skin and improving texture."
Her top recommendation? "Vichy's Mineral 89". Because it's "lightweight and hydrating". Apply evenly on your face, neck and decolletage – but don't apply it last, and don't apply it on its own, it acts like a sponge and needs something to cling on to.
STEP THREE: EYE CREAM
"As the skin becomes thinner, you may want to use skincare that targets particular parts of your body – such as your eye, contours, and delicate area where fine lines can be exaggerated," says Dr Sommerlad. "If you have any concerns around the eye and lip area, I recommend using Vichy's Nevadoial corrective eye and lip cream – which is really helpful if you are feeling self-conscious in those areas." Just make sure eye products go on before your moisturiser and SPF.
Vichy Neovadiol Multi-Corrective Eye and Lip Care for Perimenopause and Menopause 15ml, £22.40 | Boots
STEP FOUR: MOISTURISE
One of the most common menopausal skincare problems is suffering from increasingly dry skin, says Dr Sommerlad. "I always recommend using skincare that targets those common symptoms." So you want to look for "moisturisers that are soothing, but also hydrating," she adds. "Apply with upward strokes to the face, neck and upper chest area. And ditch anything that irritates your skin or makes your skin feel tight and dry."
Vichy Neovadiol Perimenopause Plumping Day Cream for Normal to Combination Skin 50ml, £25.60 | Boots
STEP FIVE: SPF
"You want to always apply sunscreen as your final step," she says. "Sunscreen has so many benefits – whatever age you are – and helps to prevent further damage to the skin. Vichy Capital Soleil is one of my favourites – it goes on very evenly on application, and sits well under make-up and on top of moisturisers." Apply your SPF everywhere.
Discover Vichy Neovadiol Skincare for Perimenopause & Menopause at Boots & your local pharmacy. For symptom guidance and support speak to your GP or pharmacist.
Celebrity news, beauty, fashion advice, and fascinating features, delivered straight to your inbox!
Alice is a contributing lifestyle journalist with over seven years of industry experience and has worked for the likes of The Telegraph, The Independent, Women's Health, Stylist, Glamour, Grazia, Glorious Sport and more. Specialising in health and fitness, Alice covers everything from the latest product launches to interviewing some of the most inspiring female sports stars of our time.