More than 2.5m out of work as unemployment rises
Unemployment in Britain has risen above the 2.5m barrier, according to official figures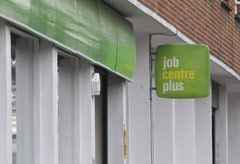 (Image credit: Rex Features)
Unemployment in Britain has risen above the 2.5m barrier, according to official figures
Unemployment in Britain has risen above the 2.5m barrier, according to official figures. Public sector job cuts, imposed as part of the government's 'austerity drive' have pushed unemployment back over the 2.5m milestone according to official figures.
The number of people out of work rose by 80,000 in the three months to July, reaching 2.5m mainly as a result of a sharp rise in youth unemployment, explained The Office for National Statistic. This represents the sharpest increase for two years.
Officials revealed that employment in the public sector fell by 111,000 in the second quarter of 2011, the biggest drop since records began.
Employment minister Chris Grayling says: 'Today's figures underline the scale of the challenge we face, particularly given slower growth across Europe and North America.'
'Unemployment remains lower than it was six months ago but clearly we must continue to focus our efforts on supporting business growth and ensure that people who do lose their jobs have the best possible support to get back into employment.'
Among the 18-24 group, the unemployment rate now stands at just under 19 per cent - more than double the rate for the UK as a whole.
The Trade Union COngress (TUC) general secretary Brendan Barber says: 'These (figures) are further evidence that the recovery has been choked off by a self-defeating rush to austerity. Government policies are hurting, but they aren't working.'
'Most worrying are the signs of a second wave of rising young unemployment – with the number of 18-24-year-olds out of work now higher than at any point during the recession – making the government's decision to slash the support to young people through Educational Maintenance Allowances and the Future Jobs Fund look even more short-sighted and cruel.'
What's your experience of unemployment? Do you think today's 18 year olds are worse off than they were 10 years ago? We want your thoughts in the box below.
Celebrity news, beauty, fashion advice, and fascinating features, delivered straight to your inbox!