Victoria Beckham And The Girls Cameo She's Just 'Too Chic' For…
David Beckham could be the key to Victoria Beckham's cameo on Girls. Find out what Lena Dunham has to say...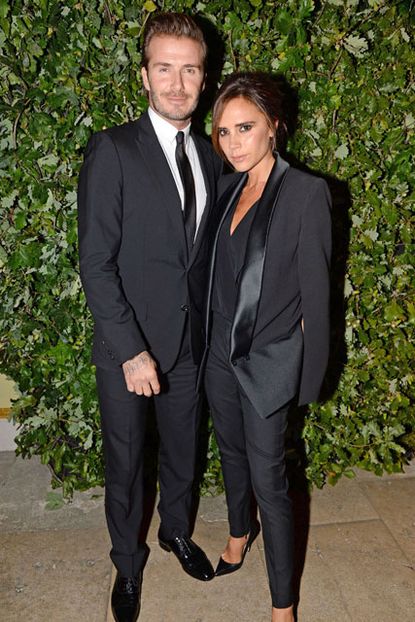 (Image credit: Rex)
David Beckham could be the key to Victoria Beckham's cameo on Girls. Find out what Lena Dunham has to say...
Lena Dunham's latest comments about Victoria Beckham could disappoint Girls fans, with Posh's cameo on the hit comedy in doubt.
Talking at the Season 3 premiere in London last night, the 27-year-old Girls creator suggested Victoria could be TOO chic for the show.
Nooooo.
Lena told reporters on the red carpet: 'Victoria Beckham mentioned she loved the show in an interview and this has been metastasised into 'Victoria Beckham is the fifth Girl'.'
'We love Victoria Beckham but she's a little chic for us.'
But David Beckham could swoop in and solve everything, according to the show's executive producer, Jennifer Konner.
'I've heard those rumours but they have not been directly put to us,' Jennifer said at the Cineworld Haymarket. 'Why not? It would be amazing!'
'And I would insist on David as well,' she joked (with a hint of seriousness, we hope).
Meanwhile former Spice World star, Richard E Grant, has bagged himself a guest spot on the HBO series. 'I have a 25-year-old daughter who obsessively watches the show,' he revealed last night.
'All the things she's going through are the things the characters are going through so it's a real window into the world of the young, who have left home and finished college or university and trying to make their way into the world - and the sexual politics are eye-opening, to say the least.'
Unable to give away the exact details of his upcoming appearance, Grant did say that his character has 'a relationship with one of these younger ladies'.
While he gushed over his time on set: 'Lena is a very unassuming boss – she is astonishing. She has such authority but does it effortlessly without being diva-ish.'
Here's hoping he found time to put a good word in for Victoria AND David Beckham.
Got a tablet? You can now download Marie Claire magazine straight to your iPad, Kindle (just search the store for 'marie claire magazine'), Nook or Google Nexus.
Celebrity news, beauty, fashion advice, and fascinating features, delivered straight to your inbox!