Tom Cruise defends Suri's designer wardrobe
The star has been chatting to Oprah about dauter Suri's expensive clothing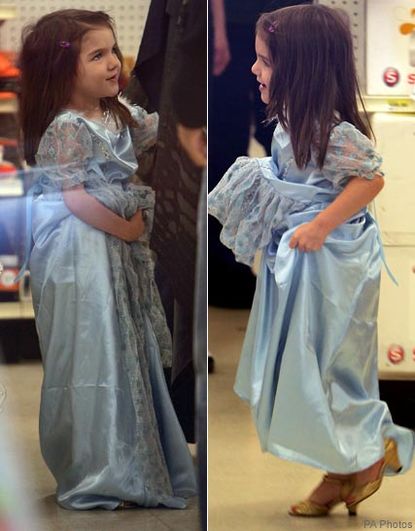 (Image credit: PA Photos)
The star has been chatting to Oprah about dauter Suri's expensive clothing
Tom Cruise spoke out about his four-year-old daughter Suri over the weekend, defending her designer wardrobe.
TOM CRUISE AND KATIE HOLMES: CHEESIEST MOMENTS
Tom was appearing on Oprah's famous US chat show to talk about new film Knight and Day, when talk turned to his wife, Katie Holmes, and daughter Suri.
Suri Cruise has been the centre of controversy in recent months, after being spotted teetering along in mini high heels and then wearing sparkly make-up.
The tot was also spied carrying a tiny Salvatore Ferragamo handbag, which cost a reported $850.
'She likes to dress herself and wears whatever she wants to wear,' Tom told Oprah.
'She wants to wear it, she wears it... a girl wants to wear what she wants to wear. I'm not going to tell her different.'
And in fact Mr Cruise even revealed the tiny tot helps him with his own wardrobe choices.
'She's got great taste. She tells me what to wear,' he said.
Tom also chatted to Oprah about the paparazzi, revealing Suri isn't really bothered by all the snapping action.
'It's been there her whole life,' he said.
'She's just such a happy, easy, fun girl. She just deals with it. We don't make it a problem. We don't get nervous about it. Katie's a very relaxed person, and you just deal with it.'
What do you think of Suri's designer wardrobe? Should her parents have more of a say in what she wears? Let us know your thoughts in the comments box below.
BEST TOM AND KATIE CHEESY MOMENTS
SEE TOM AND KATIE'S RACY CHARITY DANCE
Celebrity news, beauty, fashion advice, and fascinating features, delivered straight to your inbox!