Are the Spice Girls set to reunite for the Jubilee?
Victoria Beckham's busy schedule could dash the group's hopes of reforming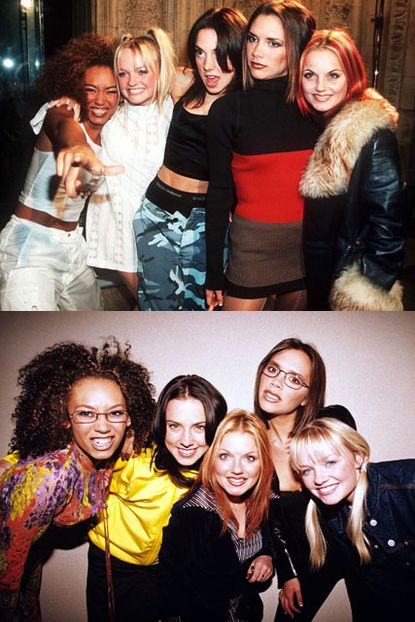 (Image credit: REX)
Victoria Beckham's busy schedule could dash the group's hopes of reforming
The latest word on the rumours of a Spice Girls reunion is that the girls are keen to perform during the Queen's Diamond Jubillee celebrations this summer, but Victoria Beckham is apparently too busy to appear. Having fought tooth and nail to be respected in the world of high fashion, Victoria Beckham would be forgiven for politely declining attempts by her former band mates to reunite.
At first, there was speculation that the Spice Girls would perform at the Olympics, then Mel B got tongues wagging when she hinted that the girls would appear together at the Queen's Diamond Jubilee this summer.
PICS: VICTORIA BECKHAM STYLE HIGHS AND LOWS
Mel B let the potential plans slip when asked on Australian TV if the nineties girl group will reform for the 2012 Olympics ceremony.
Mel smiled and replied: 'Ooh, I think the Queen's Jubilee concert is the event I'd be looking at more closely for that to happen.'
Realising the error of her ways, Mel told the crew off-air: 'I am going to be in such strife for saying that!'
But with a fully-fledged clothing empire on her hands, apparently Victoria just can't fit it into her incredibly busy schedule.
'All the girls are desperate for some Spice action except Posh who is simply too busy,' a source told the Sunday Mirror.
'She loves the girls and wants to support them and the fans but doesn't see how she has the time when her fashion business is so successful.
PICS: CELEBRITIES LOVE VICTORIA BECKHAM DRESSES!
'She has a very small team that she is hands-on with all day, every day. Every spare minute she has is spent with her children.'
Spice fans rest assured though, Mel B did confirm the Spice Girls musical is definitely happening. 'We're doing a musical about the Spice Girls right now, so we're in contact quite a bit,' she said adding: 'But I can't really tell you much about it.'
Entitled Viva Forever, the show already has some big names attached to it, Jennifer Saunders has written the script and it will be directed by Marianne Elliot, co-director of War Horse.
Celebrity news, beauty, fashion advice, and fascinating features, delivered straight to your inbox!