Mischa Barton 'furious' over Fearne Cotton documentary
Do we spy a celebrity feud in the making? The OC star has hit out at Fearne, after they starred in a documentary together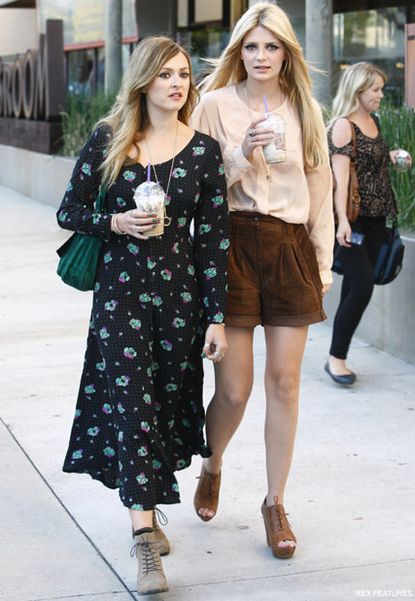 (Image credit: Rex Features)
Do we spy a celebrity feud in the making? The OC star has hit out at Fearne, after they starred in a documentary together
Do we spy a celebrity feud in the making? Mischa Barton is said to be 'furious' with presenter Fearne Cotton, and has hit out at the star after appearing in an episode of Fearne And... for ITV2.
SEE MISCHA BARTON'S STYLE HISTORY HERE!
The Radio One host spent time with Mischa at her home in LA for the documentary, which was screened last month.
But now the OC starlet is said to be fuming with the Brit presenter, after the final cut of the show portrayed her in a less than perfect light.
'I think that Fearne Cotton's show is a joke and she's a joke,' the starp-tongued star told OK! Magazine. 'I can't hear Fearne's name without seeing red.'
Referring a clip which showed her keeping Fearne's team waiting, she said: 'Fearne never let on that she was irritated about waiting. She acts like everything's so great and she loves you and they cut it together and make it seem like it was a terribly painful experience for them.
And now Mischa has revealed she wishes she hadn't done the show, and was distraught when she watched the documentary back.
'I wish I hadn't done it and that's bad because there are enough misconceptions about me in the press,' she said.
'I cried my eyes out when I first saw it because I was like, "Are you kidding me? This is the way you want to portray me? I've let you into my life."'
What are your thoughts on Mischa's comments? Do you think the actress acted like a diva? Let us know in the comments box below.
SEE MISCHA BARTON'S STYLE HISTORY HERE!
Celebrity news, beauty, fashion advice, and fascinating features, delivered straight to your inbox!