Leonardo DiCaprio to take a 'long break' from acting to focus on 'improving the world'
Leonardo DiCaprio has revealed he plans to leave Hollywood and do environmental work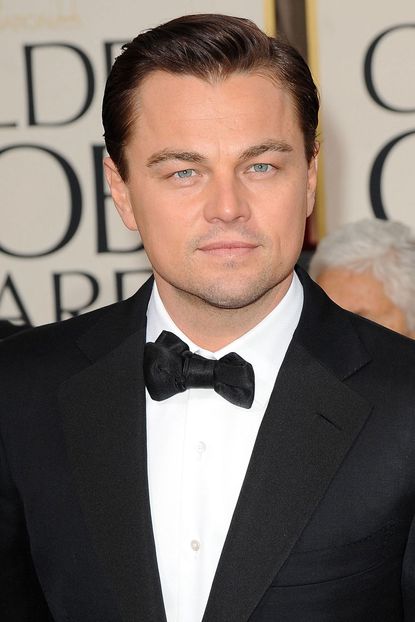 (Image credit: Rex)
Leonardo DiCaprio has revealed he plans to leave Hollywood and do environmental work
Lenoardo DiCaprio isn't one to shy away from hard work, having filmed three intense, and big-budget, movies back-to-back, but he wants to take a break from acting and is ready to enjoy a brief hiatus from Hollywood.
AMANDA SEYFRIED: I WAS IN LOVE WITH LEONARDO DICAPRIO
After starring in Django Unchained, The Great Gatsby and The Wolf of Wall Street, he thinks it's time to shun the celebrity life and do charity work instead. Leonardo told German newspaper, Bild: 'I am a bit drained. I'm going to take a long, long break. I've done three films in two years and I'm just worn out.'
A hectic filming schedule has also meant Leonardo is away from his LA home and he's more than ready to move back in. He said: 'I love to have friends over, but I haven't really been home for a year and a half so I don't even remember the last time I did that.
'I've just done three movies back-to-back, so I'm looking forward to getting back to my house.'
LEONARDO DICPARIO GIVES KATE WINSLET AWAY FOR HER THIRD WEDDING
But you won't see him putting his feet up, as many of us would want to, instead, the actor revealed plans to do environmental work across the globe, adding: 'I would like to improve the world a bit. I will fly around the world doing good for the environment. My roof is covered with solar panels.
'My car is electric. A normal person does not drive more than 50 kilometres (31 miles) a day. That can be done with a plug.'
Talented, good looking and caring for the environment, is Leonardo DiCaprio the perfect man?
What do you think of Leonardo DiCaprio taking a break from acting? Will you miss his films? Have your say below.
WATCH! Leonardo DiCaprio in the The Great Gatsby trailer below:
Celebrity news, beauty, fashion advice, and fascinating features, delivered straight to your inbox!