Beyonce talks being a 'Jay-Z groupie' and joining her hubby on tour
The starlet has opened up on her decision to take a year away from the spotlight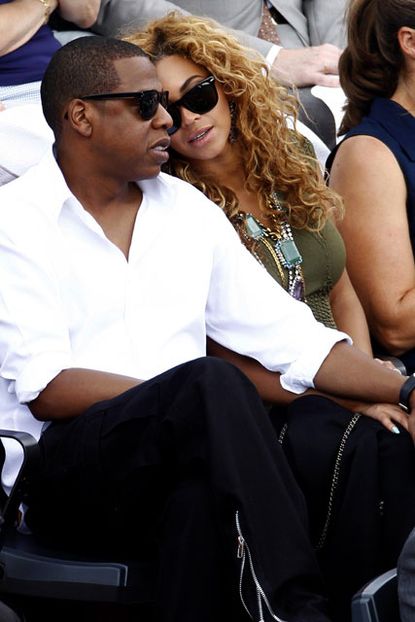 (Image credit: Rex Features)
The starlet has opened up on her decision to take a year away from the spotlight
Sizzling songstress Beyonce opened up on her decision to take a break from the spotlight during an appearance on US chat show The View yesterday, revealing it gave her time to focus on her marriage and join hubby Jay-Z on tour.
BEYONCE'S SIZZLING STYLE TRANSFORMATION
Speaking of her whirlwind lifestyle and packed work diary Bey told how she had never had the time to step back and appreciate her success.
'It was beginning to get fuzzy, I couldn't even tell which day or which city I was at,' she said. 'I would sit there at award shows and they would give me an award and I was just thinking about the next performance.
'I never really thought about how fortunate I was - it was onto the next project and the next day.'
So Bey maintains her decision to take a year out was absolutely the right thing to do.
'I've always been a Jay-Z groupie,' she laughed, of joining her hubby on tour. 'I went to see museums, ballets, the Great Wall of China, the Louvre - everywhere I had been to but never got to see,' she said.
'I got the chance to see the (Jay-Z) shows in the audience, which I had never been able to do, so I was really inspired.'
Finally, the starlet opened up on her family plans, and how she once said she would like to have children at 30.
'I thought 30 was so old back then! You know, one day (it will happen),' she smiled.
'That's something that God has to decide. When it happens, it happens. I'm just so happy to be in this place in my life.'
BEYONCE'S SIZZLING STYLE TRANSFORMATION
Celebrity news, beauty, fashion advice, and fascinating features, delivered straight to your inbox!