So you got a 2.2: what next?
Why getting a 'Desmond' is not the end of the world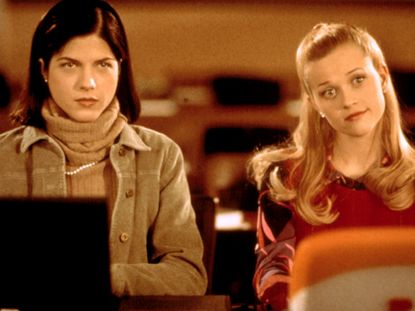 Why getting a 'Desmond' is not the end of the world
I got a 2.2.
I was at home when I found out. Someone posted a picture in our course Facebook group of the degree results. I'd known it was coming, but regardless, I wasn't pleased. A few months earlier I'd got through to the final round of interviews for a top London ad agency. The date clashed with a presentation I was supposed to be giving for my course. I asked permission to go, they said no, a lengthy argument ensued, eventually I decided that it was more important to go to the interview, so I did. And I failed the presentation, dragging my grades down past the 60 mark I needed to get a 2.1. To a 59.333 (recurring.) Yes. I'm still a little bit bitter about it.
I still stand my decision, but I can't deny it was hard. I'd always been a high achiever - I'd got three As at A-Level. And then this. It was the first time I'd ever done less than brilliantly at something. When that happens it leaves you questioning yourself. While all my friends celebrated, I felt miserable, and supportive as they were, my parents weren't exactly thrilled. So no, getting a 2.2 wasn't easy. But it was also really good for me. The earlier in life that you realise things don't always go your way, the easier that lesson is to learn.
I thought my 2.2 meant that I was less clever than people on my course who'd done better. That wasn't true. I thought I was a failure, and that wasn't true either. I really believed that my career was over before it had begun. That certainly wasn't true. So if you have got a 2.2, particularly if you've recently found out about it, please know that it is in absolutely no way going to affect your ability to have an incredible career.
Rory Sutherland, Executive Creative Director at leading agency Ogilvy, wrote in the Spectator in 2013 that he wanted to start hiring grads who'd missed out on the coveted 2.1s. 'I have asked around, and nobody has any evidence to suggest that, for any given university, recruits with first-class degrees turn into better employees than those with thirds (if anything the correlation operates in reverse).' At the time, I emailed Rory telling him he should give me a job. He didn't hire me, but he did give me some great advice. And getting in touch with him made me realise that because I didn't have a great degree, I was going to have to make myself appealing in a different way.
That's the thing about getting a 2.2. It is by no means the end of the world, but you do have to get a bit more creative. Instead of applying for a slew of grad programmes with a mandatory 2.1 minimum, I co-founded an online sex magazine which lead to a column in The Telegraph, which lead to a career in journalism. Which, ironically, is what I'd always wanted to do in the first place but was too scared to try.
It's not just non-traditional careers that are open to you with a 2.2. Big corporate companies have started to realise that candidates with a lower degree grade might have a whole raft of other skills to contribute and have been changing their minimum grade boundaries to accommodate that realisation. The four most famous finance companies, Deloitte, PwC, EY and KPMG will all consider candidates with a 2.2, depending on their UCAS points. Other major companies who are happy to look at you with a 2.2 include Jaguar, Land Rover, the NHS, HMRC and Nationwide.
There's no point in sugar coating it: if you've got a lower degree than another candidate, you're going to have to make yourself seem more appealing in other ways. But work experience, outside interests, volunteering and impressive interview skills are all important aspects that go into the mix. Most HR departments are much more interested in hiring someone who's going to work hard and be a great fit than an academic superstar, so if you've got a killer CV and an enthusiastic attitude, you're still in with a great chance.
If you're struggling to get a foot in the door with a big company then you might want to consider applying to a smaller company where the hiring process is more personal, or potentially looking outside of London.
Lying on your C.V might seem tempting, not least because you're unlikely to ever be asked to prove your grades. But honestly? It's just not worth it. If you get found out you can get fired, and there's just no point in running that risk. Your best bet is to be honest on you C.V or, if you prefer, to put the name and date of your University without a degree class (though some recruiters suggest that this tends to make it look like you've got a third.)
Your 2.2. doesn't need to be something you're ashamed of. Whether the work was too much, you suffered from health issues, you didn't like your course or you felt partying and Netflix was more fun than work: you had your reasons. And it might be that if someone asks you, you'll need to explain why. But on the face of it? It just sounds like you spent those three years having a hell of a lot of fun.
And if you still don't feel any better about it? You're in good company. JK Rowling, Hugh Laurie, David Dimbleby, Carol Vorderman and Prince Charles all got a 'Desmond'. And it's not just famous people who've kicked ass since getting a 2.2. Adele, 28, told me how brilliantly things have gone since uni: 'I got my 2:2 in Fine Art in 2010, and it made no difference to the way I pursued my career. I now work for my best friend, who I met on the course, at her successful PR company. Life is good, and I was so proud that I made it through the gruelling course with the grades I got. Life isn't all about the numbers, grades, whatever. It's how you apply what you learned along the way.'
PR consultant Claire Sheils, who graduated in 1996, says that her degree result never held her back. 'To the best of my knowledge, no prospective employer has ever turned me down due to my grade not being high enough, so my advice to students is enjoy your time at university whilst keeping an eye on the future. It's the knowledge that you will gain, rather than the end grade, that is most likely to have a significant impact on your future career.'
And if you're still feeling down about your degree? I've been out of uni for three years now, and I've been asked what my degree grade is exactly once. So the chances are, no-one is even going to need to know.
Celebrity news, beauty, fashion advice, and fascinating features, delivered straight to your inbox!
The leading destination for fashion, beauty, shopping and finger-on-the-pulse views on the latest issues. Marie Claire's travel content helps you delight in discovering new destinations around the globe, offering a unique – and sometimes unchartered – travel experience. From new hotel openings to the destinations tipped to take over our travel calendars, this iconic name has it covered.