Rising numbers of professionals turn to alcohol abuse
Experts call for action as statistics show an alarming rise in professionals turning to alcohol to deal with the everyday stress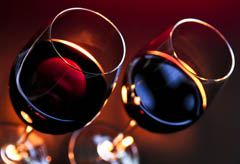 (Image credit: REX Features)
Experts call for action as statistics show an alarming rise in professionals turning to alcohol to deal with the everyday stress
Experts call for action as statistics show an alarming rise in professionals turning to alcohol to deal with the everyday stress. Last weekend at an international conference held in Ireland, issues about the rising number of professionals with addiction problems were confronted for the first time.
The stress of city life, the huge demands from work and not enough time spent with loved ones are amongst the reasons behind their behaviour. NEW DRINK LIMIT 'JUST FOR BINGERS'
Statistics show that up to 24 per cent of lawyers will turn to alcohol abuse during their careers, and one in 15 doctors are likely to develop an addiction. Doctors are also three times more likely to develop liver cirrhosis than the general population. One of the key issues at stake here is the stigma and shame attached to addiction problems, says Rory O'Conner, the UK co-ordinator of health support programmes for dentists and veterinary surgeons. 'If you ask the man in the street what an alcoholic is, they'll generally say a down and out, but 96 per cent of people with addictions actually function quite well most of the time,' he says. 'We need to tackle this.' Fear of judgment from their peers has caused an increase in professionals seeking treatment abroad. Alastair Mordey, the programme director of the Cabin, a substance abuse clinic in Chiang Mai, Thailand, admits there has been a recent surge in 'rehab tourism' and that many of his patients are London professionals.
'Those professionals have the most to lose,' he says. 'In the UK and other countries like Australia and the US there is that Anglo-Saxon mentality – a work hard, play hard culture.'
If you or someone you know has been affected by substance abuse, then post your comments below. Marie Claire would like to hear from you
Celebrity news, beauty, fashion advice, and fascinating features, delivered straight to your inbox!