Protein could halt spread of HIV
Researchers have discovered a mechanism that helps the immune system halt the spread of HIV infection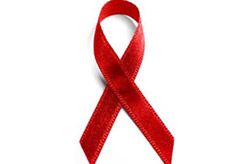 Researchers have discovered a mechanism that helps the immune system halt the spread of HIV infection
Scientists believe they have discovered how protein protects immune cells from HIV infection, which may open up new paths for theraputic research to slow the virus' progression to AIDS.
The research at NYU Langone Medical Center focused on a protein called SAMHD1 and found that immune cells containing this protein are resistant to infection by HIV.
'A lot of research on viruses, especially HIV, is aimed at trying to understand what the body's mechanisms of resistance are, and then to understand how the virus has got around these mechanisms,' says study co-leader Dr Nathaniel R Landau, PhD, from the NYU School of Medicine.
The study, published online in Nature Immunology, found that when a virus infects a cell it hijacks it's molecular material, which are the building blocks for DNA.
'SAMHD1 essentially starves the virus,' says Dr Landau. 'The virus enters the cell and then nothing happens. It has nothing to build and replicate with, so no DNA is made.'
As a result, the most common form of HIV can not readily infect these cells.
Understanding the mechanism by which this protein provides protection may lead to new ideas about how to stop the spread of HIV and the development of AIDS.
Celebrity news, beauty, fashion advice, and fascinating features, delivered straight to your inbox!