Get yourself on fertile ground at the Fertility Show
The Fertility Show is running it's second infertility exhibition at London Olympia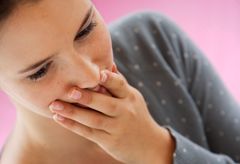 (Image credit: Rex Features)
The Fertility Show is running it's second infertility exhibition at London Olympia
Whether you are just thinking about starting a family or have been trying to conceive with no success, the annual Fertility Show, held at Olympia in London throughout today and tomorrow, strives to help couples struggling to conceive with a multitude of options and expert advice.
With a staggering one in six couples in the UK seeking specialist help when trying to conceive and struggling to find support and advice, the Fertility Show provides grounds for discussion and guidance about conceiving.
Susan Seenan of Infertility Network UK says: 'Last year's show was a huge success. As a charity we regularly speak to couples who are looking for information and advice on emotional and factual issues from funding in the UK to going abroad for treatment.
'This is a discreet environment where you can learn about your fertility, explore your options with experienced professionals and find out how to give yourself the best chance of conceiving,' she added.
The show will be jam-packed with experts on hand to answer questions, including Dr Marilyn Glenville, Britain's leading nutritionist specialising in women's health, and renowned expert in traditional Chinese medicine, Dr Xiao-Ping Zhai.
Dr Zhai says: 'Research has shown that certain Chinese herbs are capable of reducing chromosome abnormality in women's eggs and men's sperm, improving the quality of them.'
Gloria Thomas, a master practitioner in neuro-linguistic programming (NLP) also claims that if there is nothing medically wrong, your problems could be part of a larger psychological issue.
'Essentially, the body and the mind are inseparable. Each powerfully influences the other and limited thinking can have an effect on the physical body. When you're stressed, your whole body tightens up,' she says.
'If that's happening over a period of time, imagine what it's doing to your internal environment.'
With leading UK and overseas experts on hand to help and over 60 professional speakers, why not come along and hear what they have to say.
Admission tickets can be purchased for £13 on the door and seminar tickets cost an additional £1.
Celebrity news, beauty, fashion advice, and fascinating features, delivered straight to your inbox!