Policy enables women to find out about partner's past
The Government are expected to introduce 'Clare's Law' to give women the right to ask police about their partner's history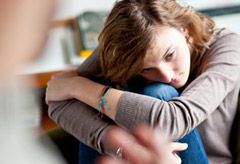 (Image credit: Rex Features)
The Government are expected to introduce 'Clare's Law' to give women the right to ask police about their partner's history
Pilot schemes will be introduced in four areas of England and Wales to enable women to find out about a partner's past.
The announcement comes after a campaign for a law change to help protect women from domestic abuse following the murder of Clare Wood who was strangled and set on fire by her ex-boyfriend in 2009.
Miss Wood met her killer George Appleton on Facebook and was unaware of his history of violence against women.
Home Secretary Theresa May is set to announce the changes, saying women in abusive relationships have the right to know about the violent past of the man they are with.
In the same way that 'Sarah's Law', named after Sarah Payne who was murdered by a paedophile in 2000, gives parents the right to know of child sex convictions of men with access to their children, 'Clare's Law' will protect women from violence at the hands of their partner.
Clare's father Michael Brown says the world is watching for a lead from the UK's Government.
'Domestic violence is a particularly dreadful form of abuse and we are constantly looking at ways to strengthen protection for victims,' says a Home Office spokesman.
'That is why we are consulted on introducing a domestic violence disclosure scheme, often known as 'Clare's law.'
Last year, Theresa May agreed to open a Domestic Violence Disclosure Scheme to public consultation and is now considering the response.
Celebrity news, beauty, fashion advice, and fascinating features, delivered straight to your inbox!