Marie Claire is supported by its audience. When you purchase through links on our site, we may earn commission on some of the items you choose to buy.
Director Phillip Noyce is in favour of a second Salt movie, and thinks Tom and Ben should star
Angelina Jolie's still hot on the publicity trail for new flick Salt, and already director Phillip Noyce is talking about a sequel.
SEE ANGELINA WOW ON THE SALT RED CARPET
Ange has been wowing crowds around the globe this week, as the film gets set for its worldwide release.
But the director accidentally let slip he and Miss Jolie could soon be reunited, as a second Salt movie may be in the works.
'Hopefully within a couple of years, we'll have one,' Noyce told E! online.
'Angelina's so great in this part. When audiences see the movie they're going to feel like it's only just the beginning.'
And that's not all. The Hollywood director also revealed the sassy star will have two very famous sidekicks in the sequel, if he gets his way. 
'I think we should have (Cruise's Mission: Impossible character) Ethan Hunt and (Affleck's The Sum of All Fears character) Jack Ryan chasing down Salt.'
Now that we would like to see!
But he added that Angelina's character would still eclipse the pair of them. 'Who's gonna win? Angelina's going to win,' he joked.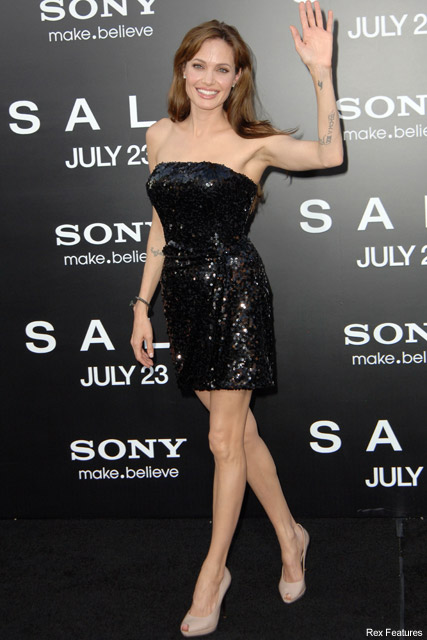 Would you like to see Tom Cruise and Angelina Jolie team up for a Salt sequel? Let us know your thoughts in the comments box below.
SEE ANGELINA WOW ON THE SALT RED CARPET

TOM CRUISE AND KATIE HOLMES' BEST MOMENTS