Jameela Jamil does her bit for International Women's Day
The new Radio One DJ has lent her support to poverty charity CARE's International 'Walk in her Shoes' initiative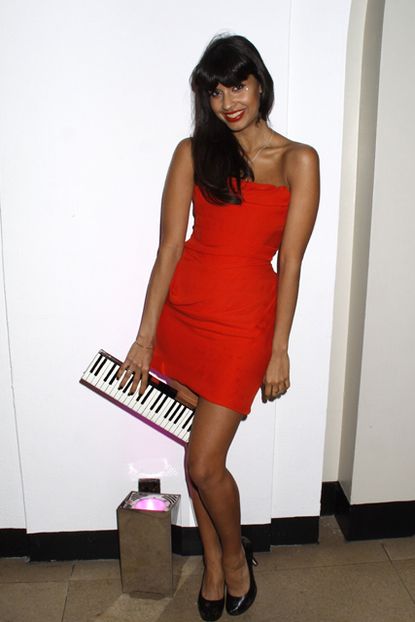 (Image credit: REX)
The new Radio One DJ has lent her support to poverty charity CARE's International 'Walk in her Shoes' initiative
New Radio One DJ and model Jameela Jamil is lending her support to the poverty charity CARE's international 'Walk in her Shoes' campaign.
Jameela and the charity are aiming to raise awareness of the plights suffererd by millions of women and girls in developing countries who are forced to walk hours a day to collect basic essentials for their families.
In Africa and Asia women often carry an average load of 20kg worth of water and firewood at a time – the equivalent to the UK's average flight luggage allowance.
The 'Walk in her Shoes' campaign is asking people to experience a taste of the harsh realities facing these women by walking 10,000 steps (around 5 miles) every day for one week in March, in recognition of International Women's Day on March 8.
CARE International's Marketing director, Sarah Taylor-Peace, said: 'Poverty is keeping women and girls from fulfilling their potential. Tasks which take seconds in the UK can mean backbreaking work in poor communities and much of this responsibility is borne by women and girls, leaving little time for school or paid work.'
Jameela Jamil, 26, was told she may never walk again after being struck by a car at the age of 17. The model was confined to a bed for a year after braking several bones and damaging her spine.
The brave presenter - who saw her weight rise from 9st to 14st during the ordeal - walked with a zimmer frame for two years.
To join Jameela in supporting CARE's work with women and girls please visit careinternational.org.uk/walkinhershoes
Celebrity news, beauty, fashion advice, and fascinating features, delivered straight to your inbox!