Stop Summer Holiday FGM Before It Happens, Says David Cameron
David Cameron is to fast-track new female genital mutilation protection orders in an attempt to stop a frightening prospect of 'summer holiday FGM.'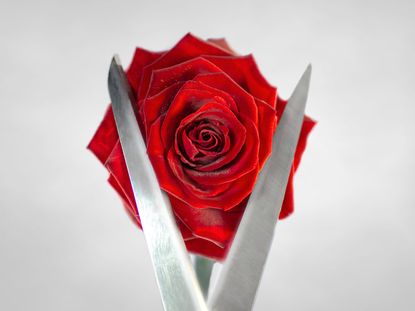 (Image credit: Plan UK)
David Cameron is to fast-track new female genital mutilation protection orders in an attempt to stop a frightening prospect of 'summer holiday FGM.'
David Cameron is to fast-track new female genital mutilation protection orders in an attempt to stop a frightening prospect of 'summer holiday FGM.'
The new measures will be introduced to parliament before the start of the school holidays next month, aiming to prevent hundreds of girls being taken abroad for the procedure at a time when teachers and peers would be less likely to notice their absence.
Local authorities and police will now be able to apply directly to a court who can demand that anyone they suspect is travelling with the intention of abuse must surrender their passports immediately.
The dangerous process of FGM is a criminal offence in the UK and parents who believe in the practise often travel to countries like Sierra Leone or Somalia, where operations are carried out in unsterilised conditions without anaesthetic.
According to NHS Choices, 60,000 women in the UK are thought to be living with the effects of FGM, while internationally, it's estimated that over 100 million women have undergone some form of the abuse.
The procedure usually involves removal of the clitoris and labia, seen by some cultures as a way to reduce libido and protect a girl's virginity until marriage.
'Female genital mutilation is a cruel and barbaric practice,' the Prime Minister told The Observer. 'At last year's global summit in London, I said we should not rest until this abhorrent practice is stopped everywhere. But the fact that it is happening right here, to young women and girls in our own country, sickens and appals me. These new orders will help in the fight against this horrific abuse.'
Celebrity news, beauty, fashion advice, and fascinating features, delivered straight to your inbox!