5 Faces That Prove Cara Delevingne Is Perfect For Zoolander 2
It's reported that Cara Delevingne is in talks to appear in Zoolander 2.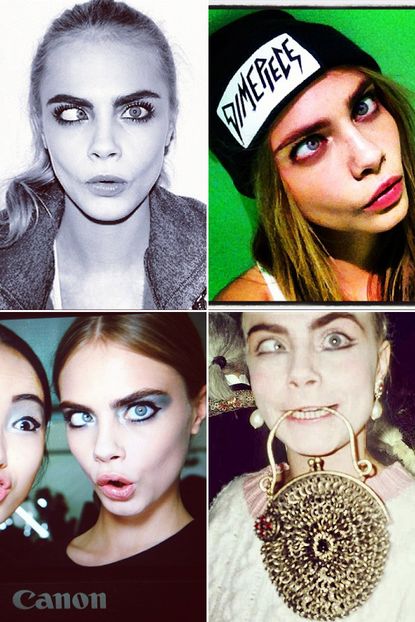 It's reported that Cara Delevingne is in talks to appear in Zoolander 2.
And, when you think about it, she'd be perfect.
Makers of the movie, starring Ben Stiller as clueless male model Derek Zoolander, are said to be considering Cara Delevingne for the lead female role.
A source apparently told the Sun: 'Ben and producers want a big-name model for the film and they need to be jokers and full of natural comedy.
'They are still working out what the exact role will be but it's likely to include a lot of goofing around.'
A big-name model who can goof around? Surely it's a no-brainer. But, if the casting directors should need anymore persuading to get Cara involved, these are the faces that prove she would be a natural fit for the movie.
Blue Steel? Pah.
1. The Lazy Eye
Cara's signature look. Having been pimped, preened and styled to within an inch of her life by some of the best make-up artists and designers in the world, this is the Burberry model's pose of choice. And we dig it.
2. The Tongue Teaser
Clearly comfortable with the state of her oral hygiene, Cara sticks her tongue out here, there and, indeed, everywhere.
3. Les Props
Watermelons, furry mini men, Chanelified cordial; no matter the prop, Cara can handle it. Throw her what you got.
4. The Cray-Cray
Cara can do crazy. Crazy in a good way, of course, because she knows sometimes there really is more to life than being really, really, ridiculously good looking.
5. Blue Steel II
Derek Zoolander ain't got nothing on Cara D's fierce pout and she can turn left. #Skillz
Celebrity news, beauty, fashion advice, and fascinating features, delivered straight to your inbox!