About the Marie Claire Edit
We've pooled decades' worth of Marie Claire fashion authority to bring our dream shopping experience to life. Fusing knockout pieces from our favourite designers and the high-street hits you'll love, think of the Marie Claire Edit as your virtual, shoppable fashion cupboard.
Learn how we're styling our must-have pieces, be inspired by trend reports fresh out of Fashion Week and discover celebrity style rundowns with handpicked products for every budget. In short, the Marie Claire Edit is your new personalised fashion cheat sheet.
We'll also be working closely with designers to find out which exciting new drops are on the horizon and securing exclusive interviews with the biggest names in the industry – from the hot new maestro with a needle and thread, to the fashion influencer on everyone's lips. And if you're signed up to our mailing list, you'll be sent all our sartorial secrets straight to your inbox. What's not to love?
---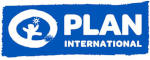 We have teamed up with Plan International UK, a global children's charity who work to give every child the same chance in life.
In every child there's a spark of imagination, curiosity and ambition. But not every child is born with the same opportunities. When you face poverty or violence the odds are stacked against you. When you're a girl it's even harder to be safe, be in school and be in charge of your body.
All children deserve an education, health care and clean water.
All children deserve the chance to thrive.
Plan International UK are fighting so every child, especially every girl, knows their value. They are fighting so the communities they're growing up in – and the world around them – value them too. And if disaster strikes they are there to protect children, keep them learning and help them recover. Plan International UK work to give every child, every chance and we here at the Marie Claire Edit are all for that. We have teamed up with Plan International UK to make a donation every year from the money made from the Marie Claire Edit.