PEAK
PERFORMANCE
What does it take to be a woman at the top of your game? Marie Claire and TRESemmé, two powerhouses behind the #BeYourOwnPro campaign, are championing every woman's quest for success and empowerment. By joining forces, we'll give your performance levels a serious boost in beauty and beyond.
ARE YOU READY TO #BEYOUROWNPRO?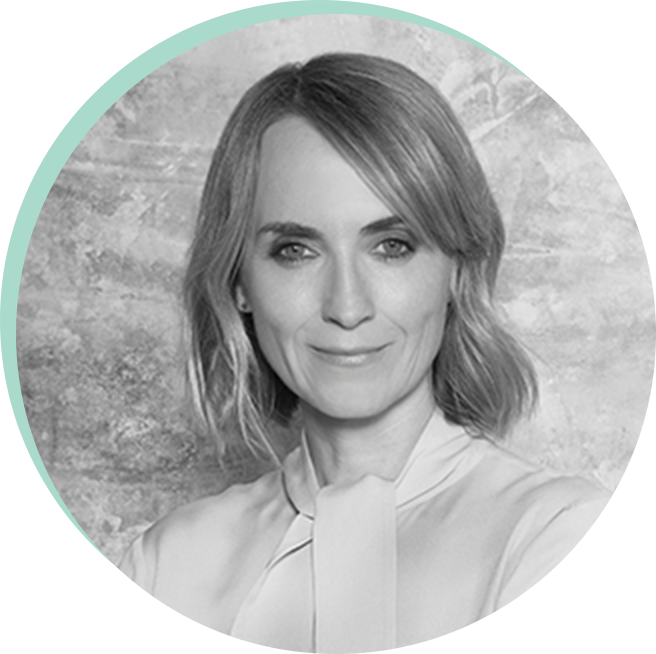 'Whether you're prepping for a presentation, starting your own business or learning a new language, looking and feeling confident is key to pro performance,' says Trish Halpin, Marie Claire's Editor in Chief. '
That's why we've partnered with haircare experts TRESemmé to bring you professional advice across the worlds of work, beauty, fashion and fitness.
'Whatever your goal – from powering-up your career to writing a book or achieving those fitness goals, we've lined up experts to help you #BeYourOwnPro.'
How to perform like a pro
Ok, you'd love to be more productive but is this possible without upping your stress levels? Here's how to ditch the bedtime rut of fretting about missed texts, emails and deadlines, focus on achieving your career goals and get that happy sense of satisfaction each day.
Follow Trish Halpin's career-boosting tips to power up your productivity at work…
Any executive will tell you being prepped and calm is the best way to ace anything. Every morning, deep breathe in to the count of four, hold for four, then exhale slowly to the count of eight.
Why? Deep breathing is a great de-stresser, it slows your heart rate and oxygenates your body so you''ll feel energised and focused.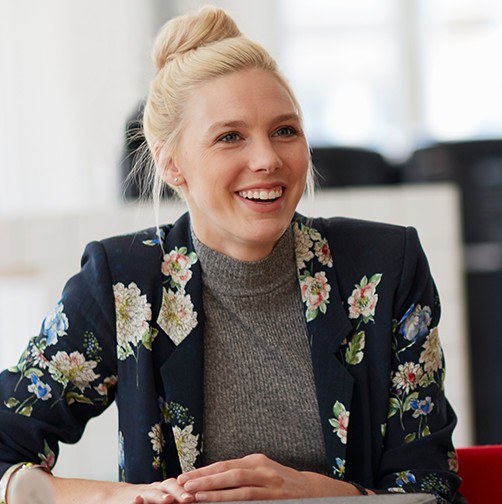 Work appraisal, new job interview… it's natural to feel nervous and speak more quickly and in a higher pitch. Avoiding this will help you sound authoritative.
How? Once a week, record yourself talking to a friend, make a note of anything you'd like to improve and practise until you're speaking like a pro.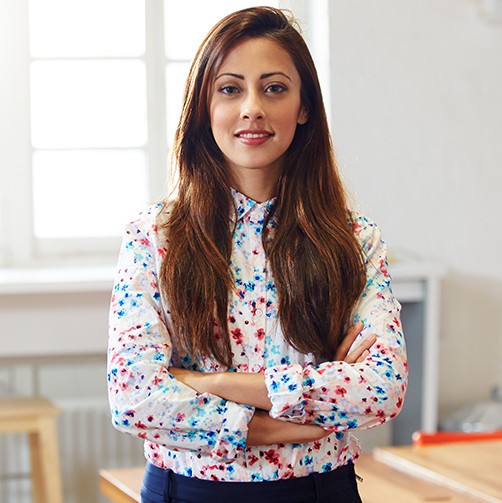 Stand or sit tall with a straight spine, roll your shoulders back and spread your weight evenly on your feet.
Why? Correct posture encourages good breathing, which makes you alert and ready for action. Spreading your weight evenly on your feet will make you feel grounded and strong.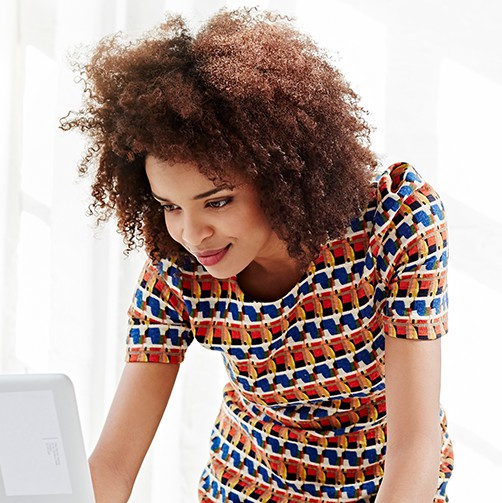 Presenting a new you every week gives you an invigorating challenge and is easier than you think. Try wearing a pop of colour, eye-catching accessories or step into the office with a new season hair style.
Why? It'll raise your profile, plus it shows you're creative and open to change.
EVERYTHING'S BETTER
WITH GOOD HAIR…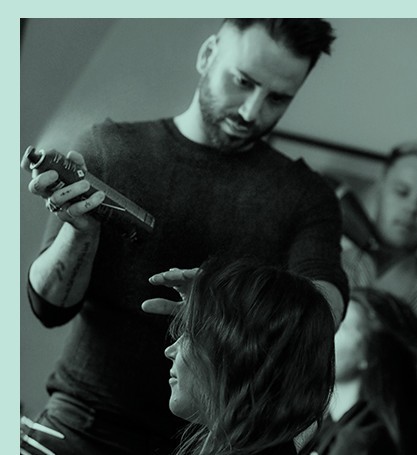 'When I need to put my best foot forward, knowing my hair looks great is the first step to a successful day', says Marie Claire's Beauty and Style Director Lisa Oxenham.
Need some professional hair tips? Who better to ask than TRESemmé UK Ambassador and pro-in-the-know Aaron Carlo.
High on his hit list for essential pro products is the TRESemmé Pro Collection Biotin+ Repair 7 range, which contains Biotin and Pro Bond Complex to help repair hair from the damage you do day to day, whether you bleach, brush, braid, blow-dry, curl, colour or straighten. Hair fibres are repaired from within and are protected from further damage, so you can achieve healthy looking, strong locks.
'It's all about gaining the tools and skills to be able to achieve whatever you want. This goes for styling your hair and whatever you put your mind to,' Aaron says.
LOOK GOOD, FEEL GOOD
AND #BEYOUROWNPRO
'Feeling fit and toned will give you the confidence to carry off any new season style with panache,' says Trish Halpin.
You might think you have your workout and wardrobe nailed but chances are there are simple ways you can raise your game…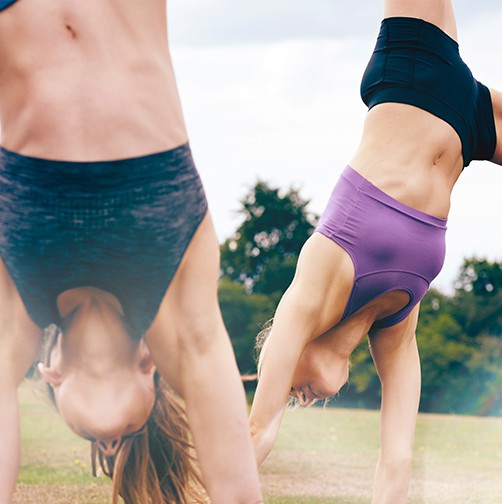 Buddy fitness is the way forward and maybe just the motivator you both need to sign up for that 10k run. Research shows music helps boost performance so why not make playlists for one another too?
Designers drew inspiration for SS18 from Netflix series The Crown so we're seeing lots of brocade, embellishment and sparkle. But why be predictable? Disrupt the trend with touches of sports luxe or edgy leather.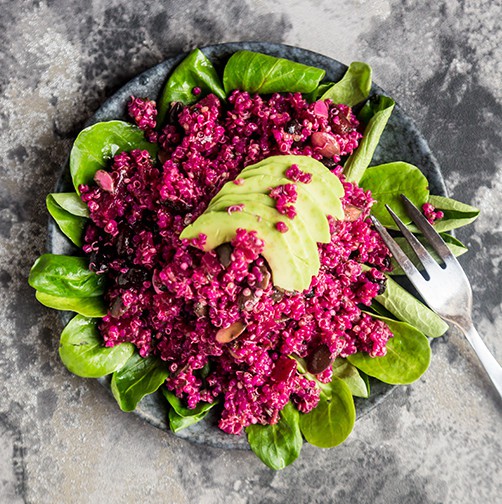 Your brain has to burn glucose, but that produces oxidative stress and free radicals, which make cells age faster. Purple foods – blueberries, blackberries and beetroot – are high in antioxidants, which tackle free radicals and help protect your brain from ageing.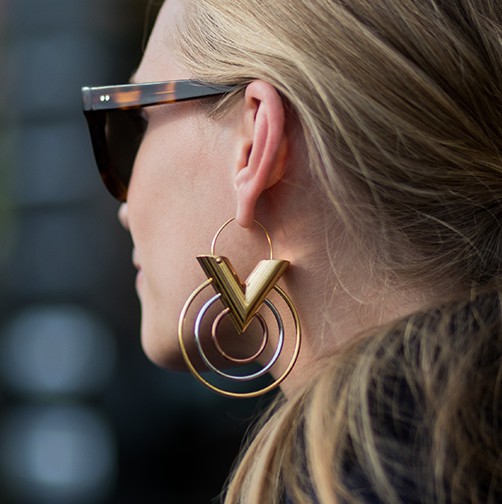 EXPRESS YOUR INDIVIDUALITY
Nothing will make a statement quite like signature accessories and (thankfully) statement earrings are still a major jewellery trend. Wear with your hair pulled back and a cashmere polo-neck jumper for ultimate impact.
For more information on the full TRESemmé Pro Collection
and Biotin+ Repair 7 range, go to
TRESemmé.com/uk