How to find the best beauty deals online
Words by Penny Goldstone and Megan C. Hills
Black Friday 2018 is almost here, and as ever, we predict it to be the biggest online shopping weekend of the year in the UK. And with just 3 days to navigate those jaw-dropping Black Friday clothing sale deals (just in time for Christmas), we thought we'd make life that little bit easier for you with our guide to the best destinations for black Friday beauty deals.
Here are our selection of the best black Friday beauty deals, enjoy!
ghd is renowned for its hair stylers and beauty electricals, so if your hair dryer has seen better days this is a great shout.
Priced at £84.15, originally £99
This US beauty fave is renowned for their brow products and highlighters, so when we saw this massive discount on their beloved Sugar Glow Kit we lost our minds. 40% off! Come on now.
Priced at £24.60, originally priced at £41
eBay is currently doing a massive fragrance sale, so you'll be able to get this classic fragrance for men at 39% off. Might as well get your Christmas gifts for him sorted while you're at it.
Shop now
There's a reason this blush is such a cult classic. You'll be able to snag 25% off all NARS Cosmetic Blush shades including Orgasm, which looks good on pretty much everybody. Type in BF25 at check out to activate lookfantastic's declining discount deal.
Originally priced at £24, up to 25% off with code BF25 (£18)
If you're not one for overly sweet scents, this woody fragrance from Marc Jacobs is a good shout. With notes of saffron, plum and iris, it's one that you'll definitely want to pick up as it's a total bargain over at eBay.
Priced at £42.95, originally £60
Shop now
Are your old brushes looking a bit tired? These luxe brushes from It Cosmetics are some of their bestsellers plus they come with a shimmery travel case, perfect for jet-setting beauty queens. Everything on their site is 25% off at the moment, so don't forget to use the code BLACK25 at check out.
Priced at £60, originally £80
Shop now
Ready to step up your make-up game? This professional grade palette from Illamasqua comes with the dreamiest colours perfect for winter, packed with warm plums, neutrals and a pop of red for bright splash.
Priced at£26.60, originally £38
As one of Illamasqua's hero products, your make-up will stay polished all day long with this to hold it in place. It's currently going for 25% off in Illamasqua's Black Friday sale.
Priced at £25.50, originally £34
Say goodbye to those dark circles with this luxurious cream, which is imbued with energising coffee and magnolia extract to reduce puffiness. It's going for up to 25% off, so pop in the code BF25 at checkout.
Originally priced at £22, up to 25% off with code BF25 (£18)
Daisy is one of those classic fragrances that's always going to have people sitting up when you walk into a room. This gift set is a take on the original one, with notes of grapefruit, raspberries, apple blossom and cedarwood.
Priced at £52, originally £65 (free delivery)
This in-demand US brand has finally landed in the UK and we're totally obsessed. Their liquid lipsticks are what made them famous, but we're equally as into their fine art-themed eyeshadow palettes. If you grab 3 Lime Crime products during lookfantastic's BF sale, the cheapest one goes free.
Above: Lime Crime Plushies Lipstick (Various Shades) priced at £18
If your hair needs a bit of TLC, Olaplex is renowned for restoring locks back to life. Ideal for those whose dye jobs and coloured hair has taken a toll, it's going for up to 25% off in lookfantastic's declining deals sale.
Priced at £32, up to 25% off with code BF25 (£24)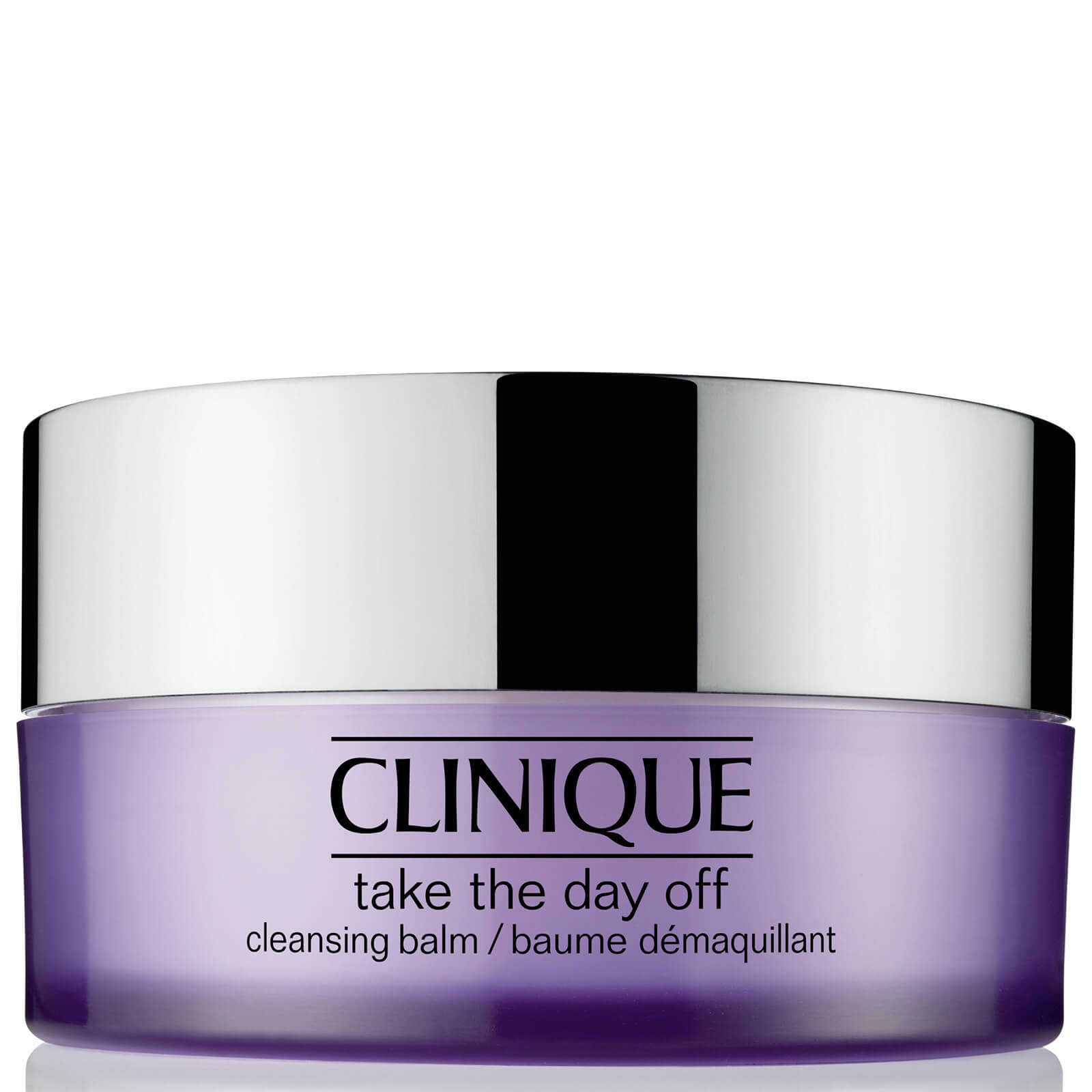 Was £25 now £17.25 with CODE: BF25
Dry skin is sadly becoming one of our biggest issues as the weather turns colder, but thankfully Ameliorate is offering 30% off their deeply hydrating range – perfect for those with sensitive skin. Plus if you enter the code EXTRA5 at checkout, you'll get an additional 5% off.
Priced at £14.62, originally £22.5
Christmas beauty gift sets are kind of our favourite thing about the season and this skincare-oriented one is a great shout. Especially if you know somebody who really needs to start taking better care of themselves. It's 30% off in Ameliorate's site-wide sale, however you can also chuck in the code EXTRA5 for an additional 5% off.
Priced at £21.12, originally priced at £32.5
This styler needs no introduction. ghd's long been the cool girl's go-to hair styler when it comes to curling or straightening and this beauty is the one that kicked them all off. The entire ghd site is offering up to 30% off all their products, including this cutie which is a total investment buy.
Priced at £76.30, originally priced at £109
We're totally in love with this palette, with all its rich autumnal tones and smokey browns. Cult Beauty's currently offering up to 25% off all their products on the site, including all their Morphe products.
Priced at £23, up to 25% off at Cult Beauty
Shop now and get 20% off the Génifique range with promo code YOUTHFUL valid until Thursday 22nd November 2018
Shop now and get 25% off two or more products at it Cosmetics with the promo code BLACK25 valid until midnight Monday 26th November 2018.
Black Friday makeup deals
Bobbi Brown, Glo-Minerals, BareMinerals, YSL Beauty and slashed their prices last Black Friday, so you can expect them to do something similar this year too. Whether you're after eyeliner, lipstick or foundation, there will be plenty of choice with our guide to Black Friday makeup deals.
Given that MAC slashed their prices a lot for the shopping holiday last year, we've actually put together a little guide to the best MAC makeup deals so keep an eye out.
Shop now and get 20% off site wide with the promo code MC20LAN valid until Monday 25th November 2018
Is Black Friday any good for beauty?
Don't make the mistake of thinking Black Friday is only good if you want to bag yourself a new TV or laptop. A host of retailers slash their prices across everything from fashion to beauty. Yes, beauty. And the beauty of it is that it's well worth stocking up on your favourite products for the year ahead, because as long as you don't open them, they can last ages, and even if you do, most beauty products have a shelf life of at least six months (though three for eye cream or mascara).
Black Friday Beauty Deals
Helloooo, gorgeous. The deals have started flooding in for everything from salon-grade straighteners to pots of skincare gold – and we're here for it. With retailers like lookfantastic, House of Fraser and more joining the Black Friday festivities, it's time to start crossing a few products off your beauty wish list.
From top of the line curling tongs from ghd to luxury designer fragrances, we've got the skinny on everything going on and curated it all in a handy little list – so you don't have to do the digging. Beyond the big name brands, we'll also be including our favourite indie up-and-comers you never knew you needed in your life. Yasss girls, get ready to serve some serious face.
Black Friday skincare deals
Our amazing beauty store Fabled by Marie Claire will be offering deals across the site, so keep an eye out to grab a bargain on the best black Friday beauty deals. Whether you're a fan of Bobbi Brown, Clinique or Estée Lauder, you'll be able to nab yourself a sweet discount on your favourite beauty items. Score!
Lots of skincare brands tend to offer a blanket 20% (or other percentage) off their site too, so you can stock up your favourite products. Last time, Elemental Herbology, Origins, SkinCeuticals and Clarins took part, to name just a few.
Black Friday fragrance deals
The likes of Boots and Debenhams will offer discounts both online and in-store across a range of products, including fragrances. We all know fragrances aren't cheap, so if you can get them at a reduced cost, all the better. Then brands like YSL will also have their own discounts, so keep an eye out.
Black Friday beauty gift set deals
If you're not one of those people who've done all their Christmas shopping by September (who is?!), then this is the best time to get gift sets for Christmas. Brands like Origins, Estee Lauder and Benefit will reduce the price on selected sets, worth it as even full price, it's cheaper than buying products separately.
Related: Black Friday Clothing Sale
Then, as mentioned above, the likes of Boots, Superdrug, Debenhams, House of Fraser and more will also reduce their beauty offerings, which is better if you're not quite sure what set you're after yet, seeing as they will have more choice across more brands.
Black Friday electrical deals
Last Black Friday, ghd offered £20 off straighteners and other products, so if you're thinking of investing in a pair, it would be rude not to take advantage of it.
Amazon will be a great place to find deals on electric toothbrushes, hairdryers, epilators and other essentials.
And as mentioned before, stores like Boots and Debenhams, who stock anything from epilators to IPL machines, hairdryers and electric shavers, will also offer some seriously good deals. That's everyone's Christmas gift sorted then!
Related: Black Friday Deals 2017
Is it best to shop Black Friday online or in-store?
To be honest, the deals tend to be the same both online and in-store, but if you'd like to save yourself the aggro of waiting in line for stores to open and battling it out with other customers on the shop floor, then online is the way forward. Plus, some deals will start at midnight, so you'll actually be able to do some shopping earlier. With our curated list of the best black Friday beauty deals, you will be  for choice.
When is Black Friday 2018?
Black Friday falls on the day following Thanksgiving Day in the United States (which is the fourth Thursday of November). Here the UK, Black Friday 2017 will fall on 23th November (which is a Friday) so you still have time to bookmark the shops you want to visit and pick out the deals you're going to go after.
What is Black Friday?
Black Friday is a day when shoppers can take advantage of *huge* discounts from various retailers. We're talking loads of £££ off skincare, makeup and beauty sets. Perfect if you want to buy gifts or update your wardrobe for party season. That will include the best black Friday beauty deals!
Most of those deals will be available both in store and online, depending on where you prefer to shop, though there are usually more deals online, including flash promotions.