In February 2016 we watched 312 fashion shows featuring 8,727 models across four major cities – but, disappointingly, diversity on the catwalk was as non-existent as ever.

The Fashion Spot analysed all of the model castings from New York, London, Paris and Milan, and found, quite appallingly, that only 24.75% of all models cast for the AW16 season were women of colour.

That's right, 75.25 percent of all catwalk opportunities went to white women – a 2% reduction from the SS16 shows, and slightly more from AW15, where 80% of all models used by designers were white.

The change, quite simply, isn't coming quick enough. New York led the way as 31.9% of all models booked in the city were not white, while Milan was the worst offender, with 80.3% of jobs going to white girls.

Kanye West, who presented his Yeezy Season 3 collection during New York Fashion Week, was credited as the designer doing the most to promote diversity, as 100% of models on his runway were women of colour. Zac Posen was also noted for his Black Models Matter campaign, featuring 87% models of colour on his runway.

Pictured: The Yeezy Season 3 models at New York Fashion Week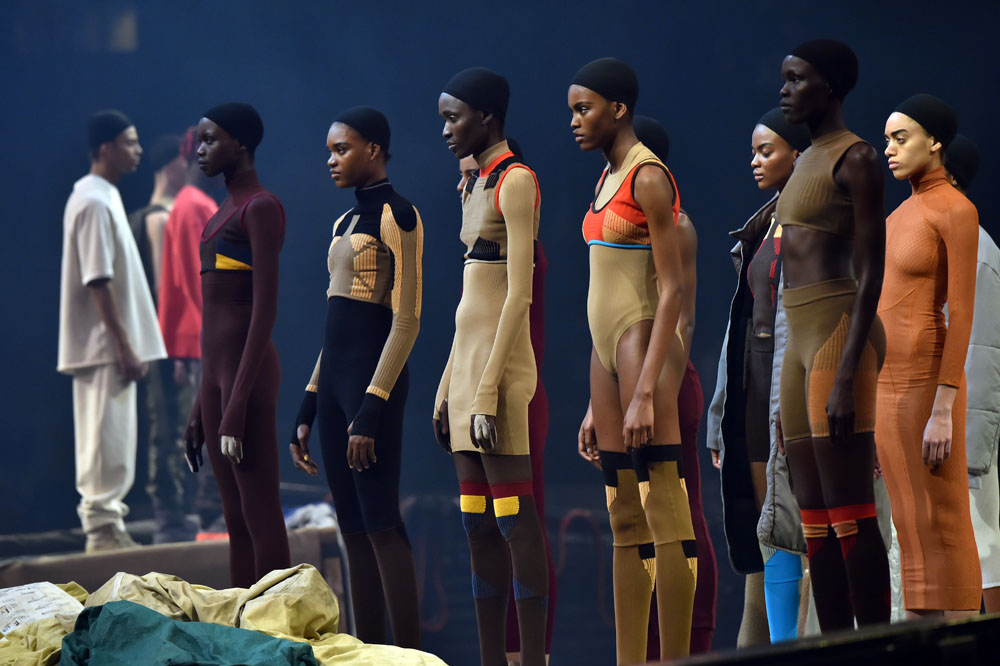 But just as one designer is leading the way, championing more realistic representation of women – be that race, body shape, or age – on the catwalk, there are another dozen for whom casting women of colour is an afterthought.

balmain's Olivier Rousteing - whose shows always feature supermodels of different ages, races and sizes – told us exactly why he thinks some designers choose to ignore calls for diversity.

'Unfortunately, a lot of designers cast blonde skinny girls who have no name, because they don't want a personality to detract from their clothes,' he told Marie Claire Runway. 'For me, modern is having strong powerful girls who have something to say.


Demna Gvasalia, whose debut Balenciaga show was arguably the most high profile event on the fashion calendar this season, was one such designer who only hired one non-white model in his show.

Casting director James Scully (who has created the line-ups for Jason Wu and Carolina Herrera) took to Instagram to express his views; 'So if you're the designer the whole world is looking to right now, how great that your message is one of exclusion which is never in fashion. It must feel like a slap to all of the people of color who line up to buy your clothes that your message to them [is that] you don't see them in your world.'

The report, now live on The Fashion Spot, goes on to assess diversity on the catwalk in terms of models' ages and sizes, and it makes for seriously interesting reading.

It's a shame that it has to be produced at all though really, isn't it?