Paris Fashion Week draws to a close today, but not without one last catwalk hurrah, courtesy of Nicolas Ghesquiere at the helm of Louis Vuitton.

Selena Gomez, Alicia Vikander and more lined the front row to watch Ghesquiere's girls evolve into kick-ass warrior women – all clad in spliced print dresses and glossy leather paneling.

Here's what you need to know…

The Set Was A Futuristic Forest
Were they tree trunks clad in cracked mirror mosaics? Or shards of a spaceship crashed into the Fondation Louis Vuitton building? Whatever it was supposed to be, Nicolas' silver set got everyone thinking forward – he's a designer who is constantly looking to the future, and he wants us all to know it.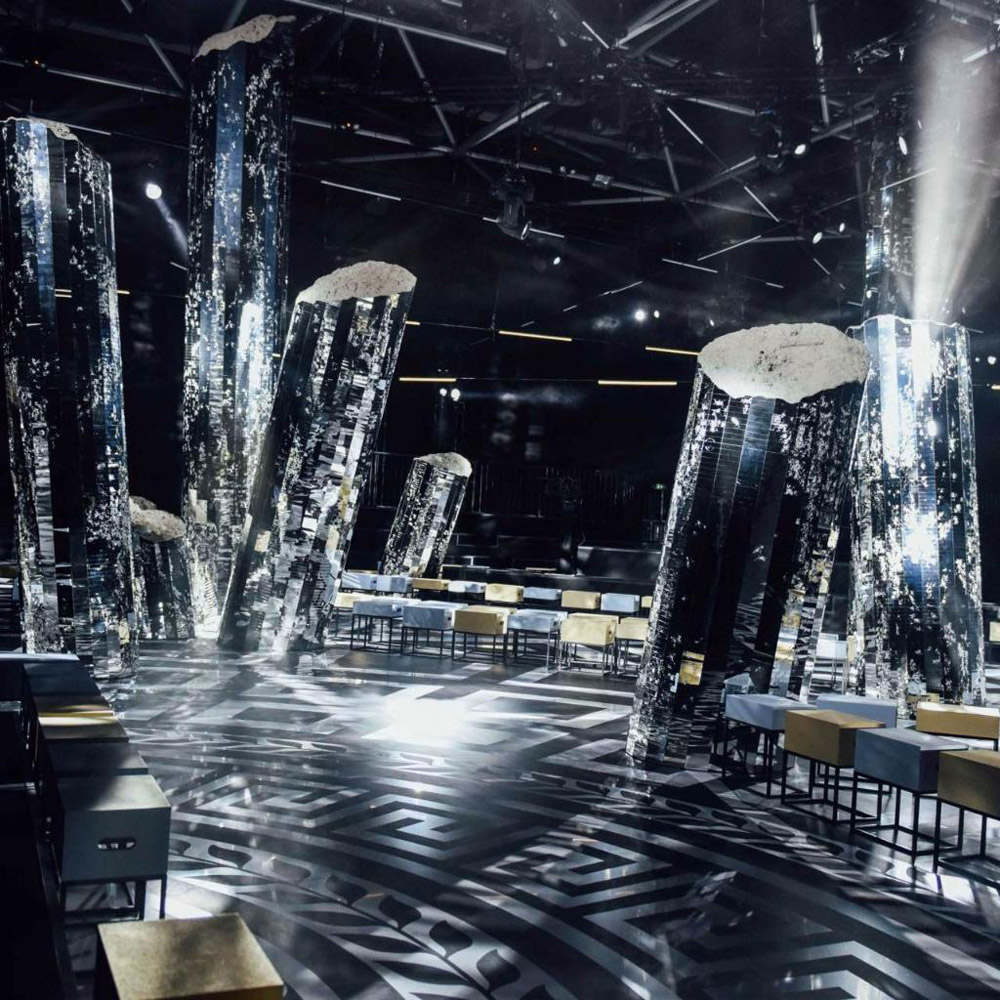 The Vibe Was Pretty Tough
Last season's videogame princess has kicked things up and found herself a sporty new edge. Miss Vuitton wears her go-faster stripes on her silk satin tee dress and teams structured sweatshirts with her glossy leather skinnies. She wears colour-blocked panels like an armour – literally in some cases, where metal shards are tacked onto her knitwear or super-stiff satins are sculpted into corsets.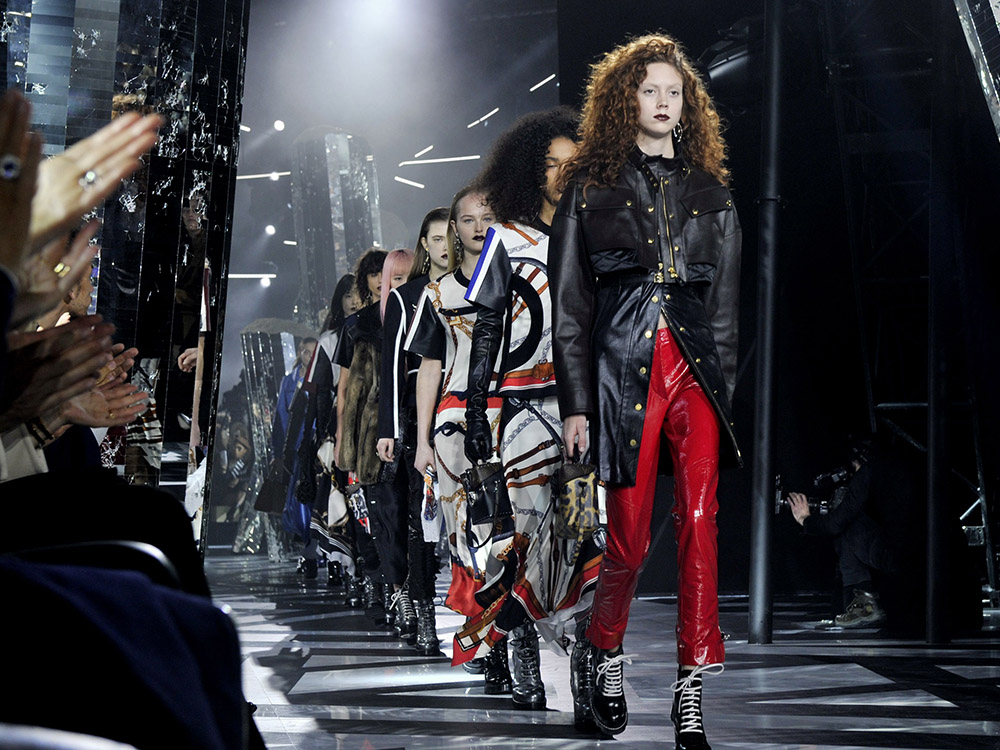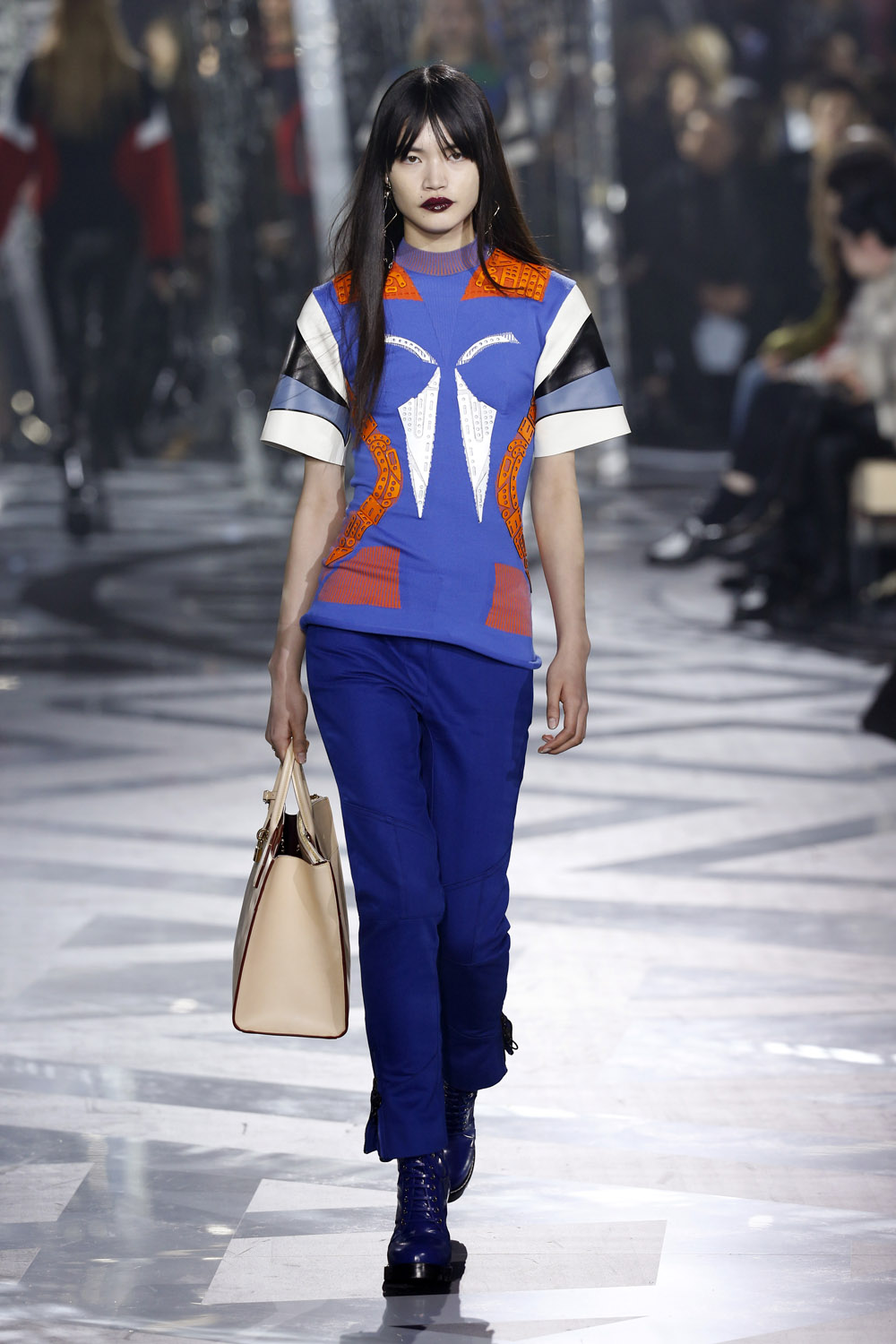 The Model Casting Was Like A Cool Girl Gang
And one that we really, really want to be a part of. Diversity rules for designer Nicolas Ghesquiere, and his model line up –our favourite girl being the pink-haired Fernanda Ly – assembled to give us #SquadGoals like never before.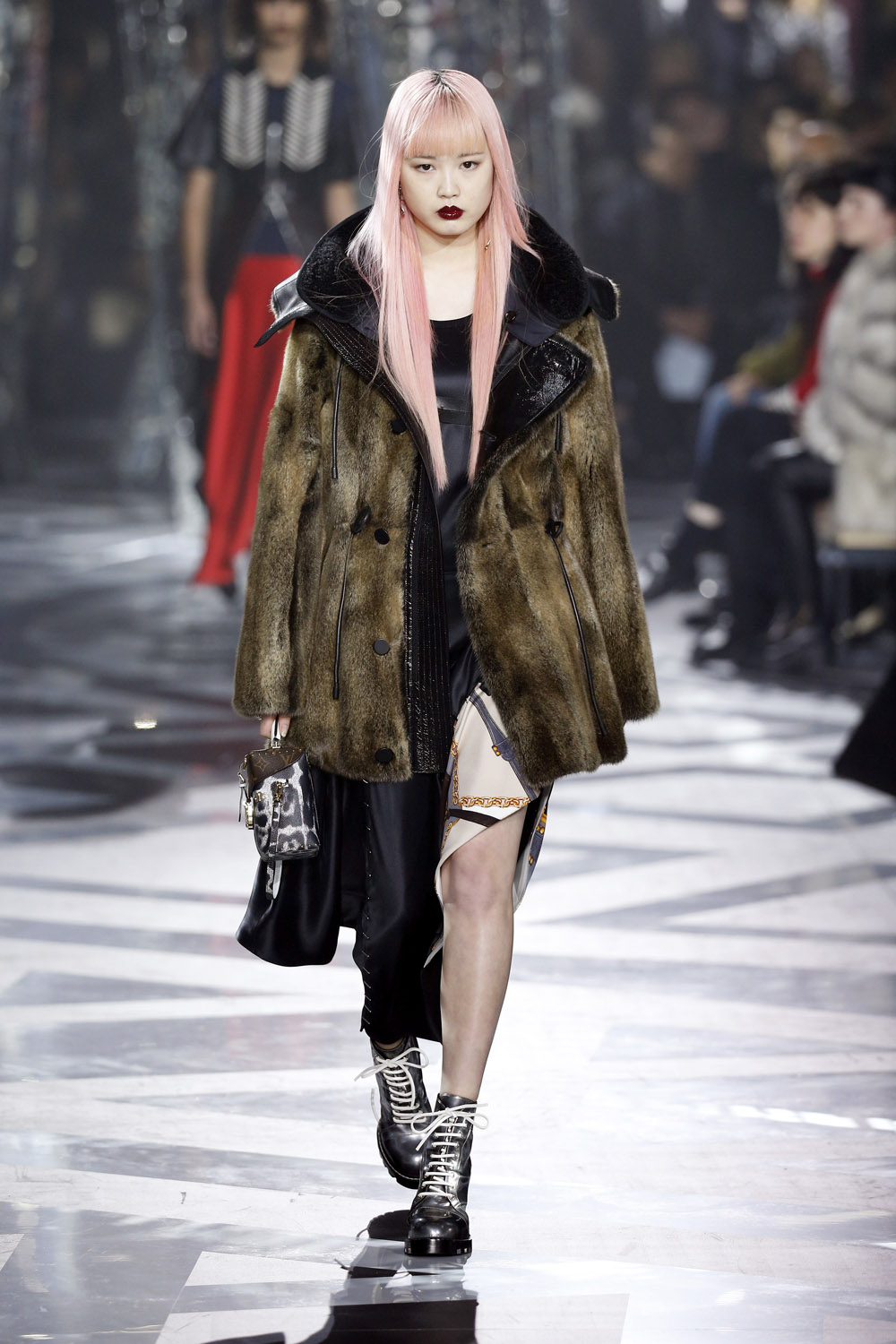 The Accessories Were Big Talking Points
Yosemite Sam called, and he wants his hat back. Although we could be tempted to steal it first, for in the darkest depths of winter we might let those hairy great trapper hats snuggle our ears. The new first aid kit-shape bags and the classic tiny trunks, too, look extremely covetable – and had the label's loyal fans in raptures on the front row.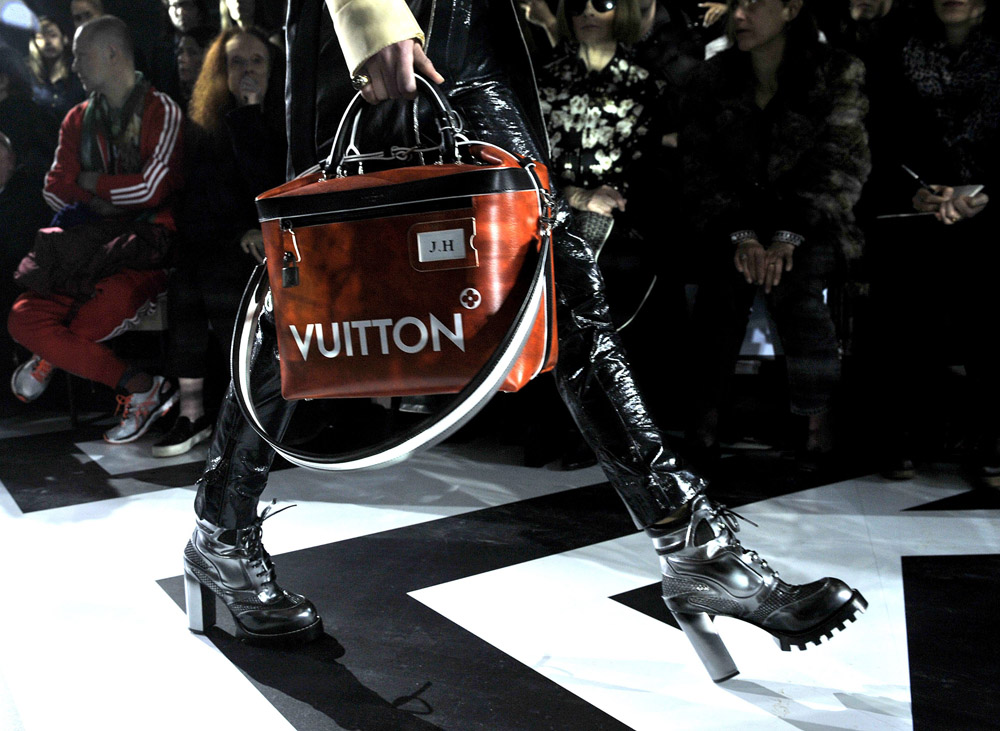 The Front Row Was A Goodie...
Let's end on a high, shall we Paris Fashion Week? Alicia Vikander, Selena Gomez, Lea Seydoux and more gorgeous A-listers sat front row, all sporting hints of the new collection before it even hit the runway.