Pom-pom nails... heard of 'em?

Well, if you fancy yourself a bit of a nail aficionado, you'll be well aware of last year's major manicure trends; the confusingly bulbous bubble nails and the eye-catchingly ethereal glass nails - both of which hailed from South Korea, and both of which took Instagram by storm before fizzling away into obscurity because (maybe) nobody really wants to be seen sporting/can be bothered to recreate these looks in real life.

So in a bid to fill the nail art hole left by these two, there's a new impractical mani trend sweeping social media: enter pom-pom nails.

Yep, if you want a manicutre that will make you look as if you've fallen hand-first into an arts and crafts bin, or one that means you can never, ever, wash your hands properly - then this is for you.

Pom-pom nails are created by having a normal manicure then, presumably, sticking a few furry balls on the end with glue. The look has hailed from, you guessed it, South Korea, and has been trending on Instagram over there for some time.

Judging from some of the most popular posts online, most fans opt for the five-finger-fluff-look, but if that seems a bit OTT for you, there's also the possibility of highlighting one finger with a pom (always the index) or cutting teensy-tiny little bits of the material to fashion miniature eye-brows which are on a minature smiley face, that's painted onto your nail (see below).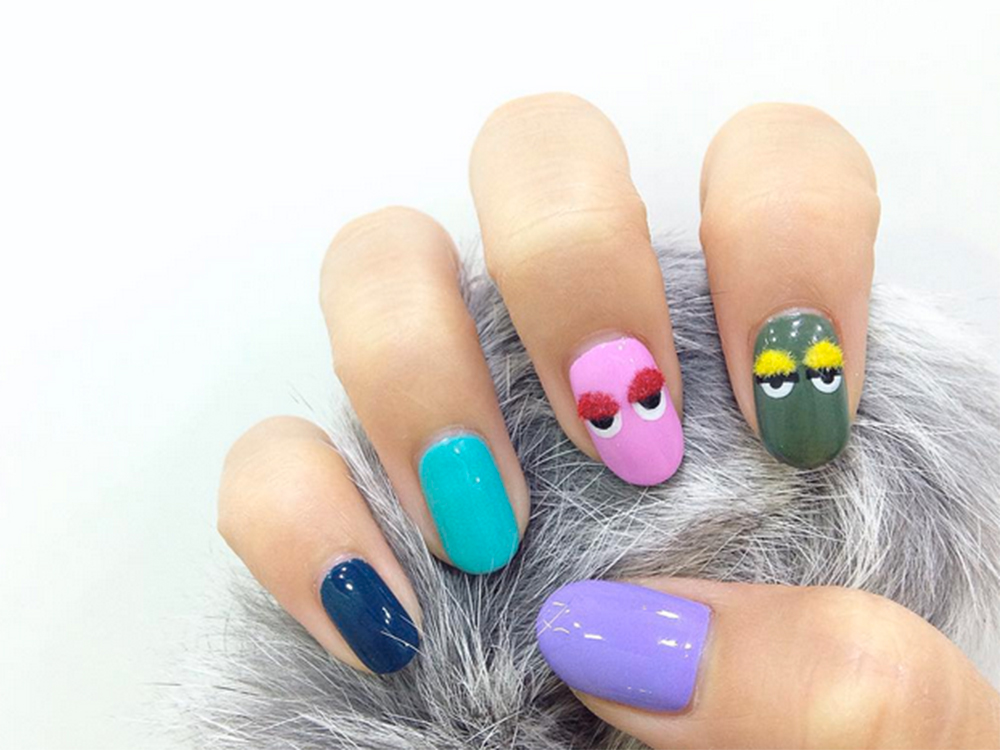 Source: Instagram/bobbo_young

The possibilities really are endless.
But if you thought that pom-pom nails were just a flash in the proverbial fashion pan, furry nails actually got their debut at New York Fashion Week after being sported by the models for Libertine and was created by CND co-founder and creative director Jan Arnold. See below.
And whilst both looks might strike joy into the hearts of manicure fans looking for the most innovative form of nail art around, there's probably the practicalities of such a thing to consider for many.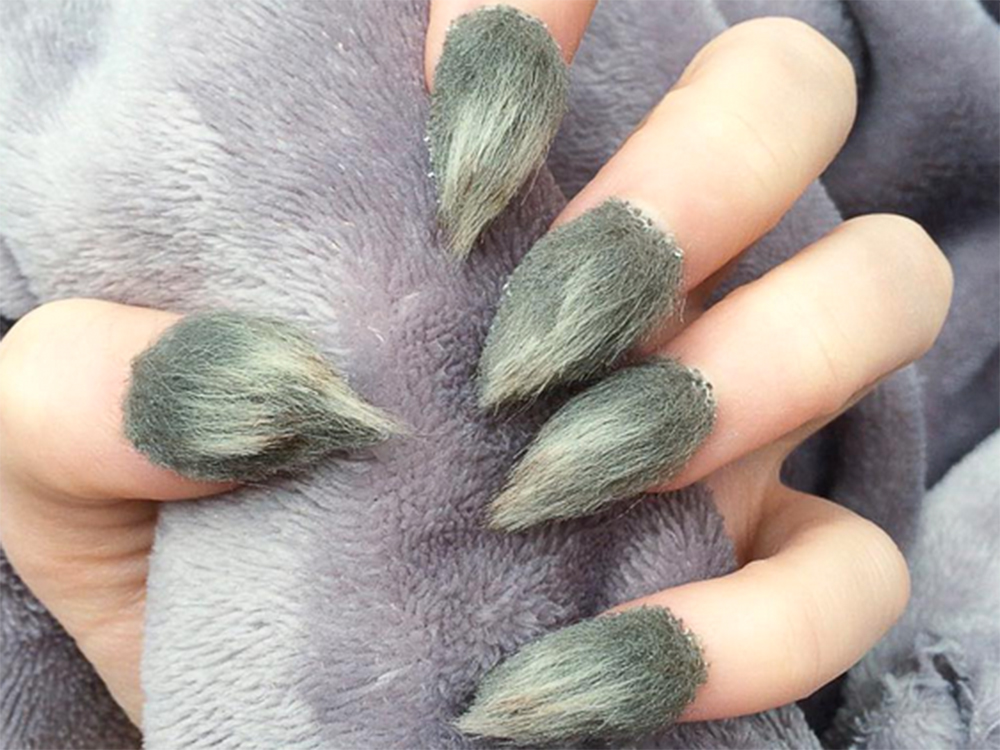 Source: Instagram/pinkbox_ch

Because really, all we're thinking about is all the stuff that we won't be able to do when you turn your digits into mini Furbys, and these include (but certainly aren't limited to):
-Eating wotsits
-Scratching your back
-Scratching your head
-Scratching anything, for that matter
-Picking your nose (ew sorry but...)
-Umm, hello, typing might be quite tough?!
-Texting!
-Taking a selfie
-Picking stuff up off the floor
-WASHING YOUR HANDS
However, if you feel that these are surmountable obstacles in your bid for innovative nail art and you do actually try pom-pom nails then let us know @MarieClaireUK on Twitter.
Good luck!