This is not a drill.

As if you needed any further proof that the nineties are well and truly back (apart from the Friends reunion, the return of the slip dress and the Absolutely Fabulous movie), we give you the mind-blowing news that French Connection will be bringing back their legendary 'FCUK' range.

Remember those T-shirts? Remember how rebellious you felt wearing that to a school outing and saying 'No, Miss, it stands for French Connection United Kingdom, I didn't even realise it kind of looked like a swear word', and then being collected and told off by your mum?

Well, now you can wear them again. You could even wear them to work, if you were feeling brave. You could wear them to your next Tinder date, or even to a club. The possibilities are endless.

Next month, the legendary tees will be on sale once again, as part of French Connection's Spring/Summer 2016 collection.

You can get T-shirts saying 'shut the fcuk up', 'born to fcuk' and even 'world's greatest fcuk', or T-shirts saying 'fcuk your selfie', 'chill the fcuk out' and 'merry fcuking Xmas'.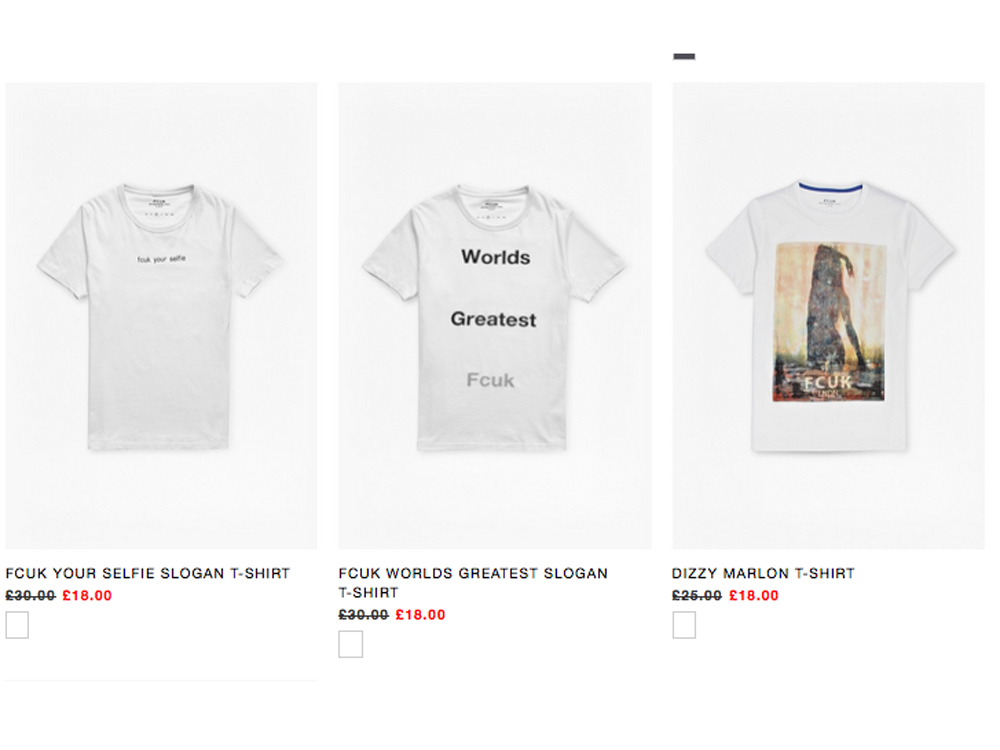 Isn't this nineties revival just the best?

T-shirts start from just £15, which basically means French Connection's new collection is the cheapest time machine we've ever come across.

The comeback campaign also looks pretty cool, and is shot by photographer Harley Weir and stylist Julia Sarr-Jamois, featuring the expert poses of musician Will Heard, artist Conie Vallese, model Angie Sherbourne, model Coco Kate and artist Wilson Oryema.

Wow – maybe we'll just get our boyfriends to cut their hair into curtains like these stars, get some cargo trousers and buffalo shoes to match our new T-shirts, and go out and buy ourselves a Walkman so we can listen to the Spice Girls and Nirvana. God, the nineties were great.

Will you be stocking up on FCUK T-shirts? Let us know @marieclaireuk