That Stella McCartney sure does know how to draw a crowd. And from Gwyneth Paltrow to Kate Hudson, her best fashion friends came out in force last night to celebrate the designer's Autumn 2016 collection.

Katy Perry, Orlando Bloom, Elizabeth Olsen and more all showed up at her Los Angeles show, making for one of the starriest 'front rows' we've ever seen. See all the pictures in the gallery above.

Here's what you need to know…

1. Johnny Depp Performed With Marilyn Manson
Taking over Amoeba, one of LA's iconic independent record stores, Stella's show brought the fashion and music worlds together. First Pink performed a set to the intimate crowd, before Brian Wilson played some Beach Boys classics. Then, the surprise of all surprises, Marilyn Manson and Johnny Depp teamed up to close the show.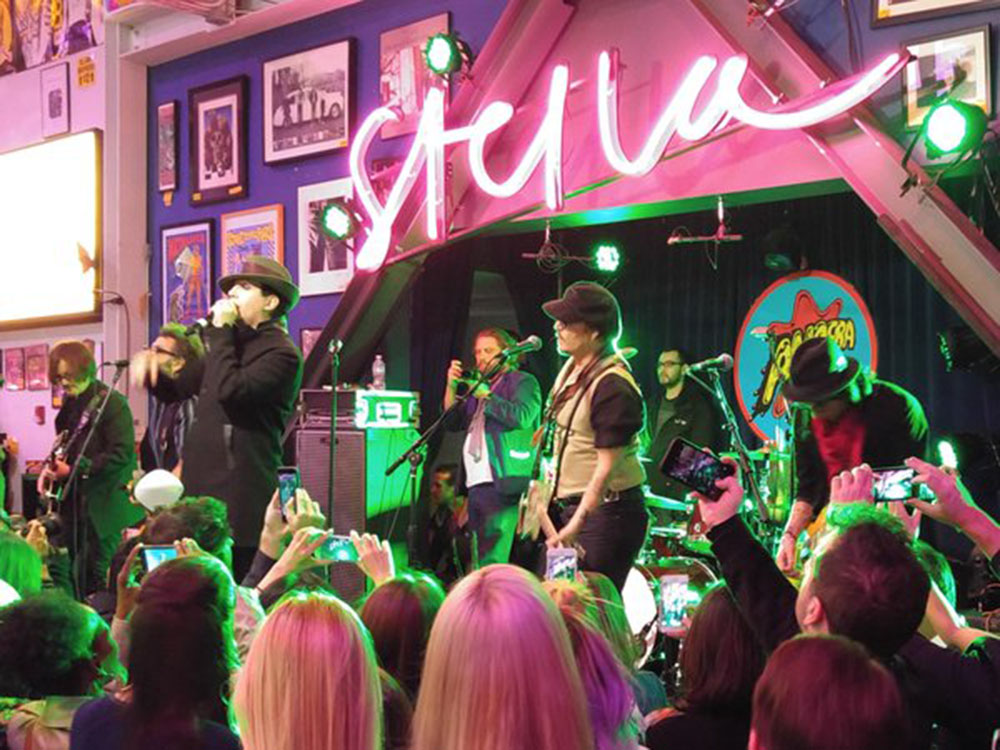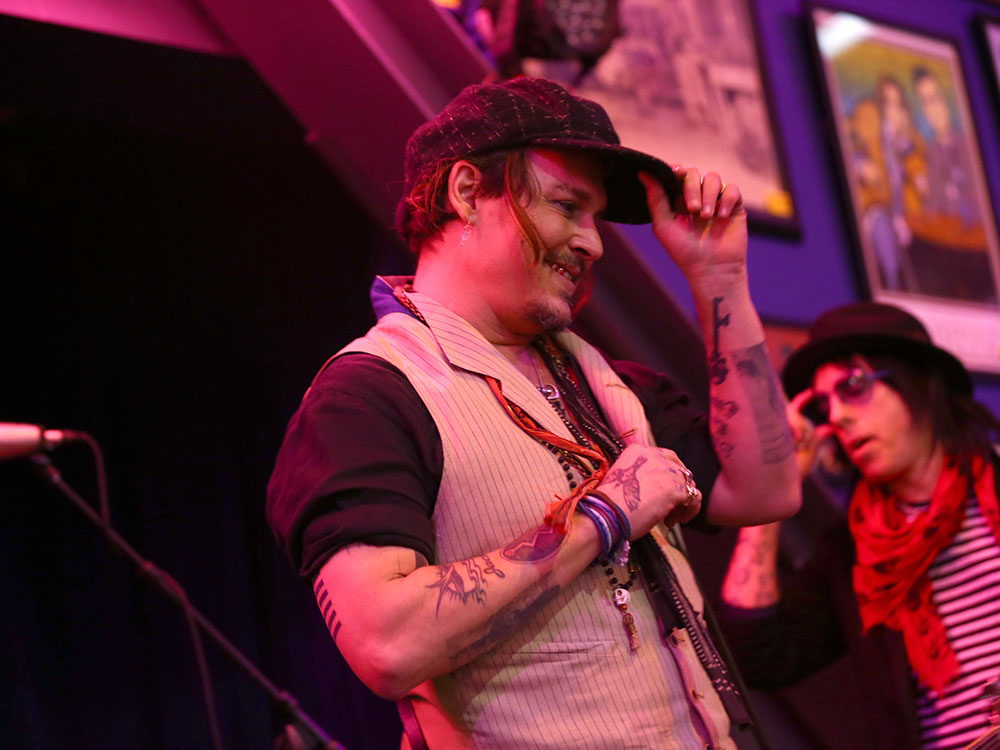 2. Stella's Collection Was A Sheer Delight
The Amoeba store (which was all jazzed up with rainbow neon tube lighting) provided the perfect backdrop for Stella's Autumn collection, as models in sugary organza layers posed between vintage pinball machines and colourful music posters. All the girls got their groove on, dad-dancing in nostalgic oversized knits, teamed with cat-lady print skirts.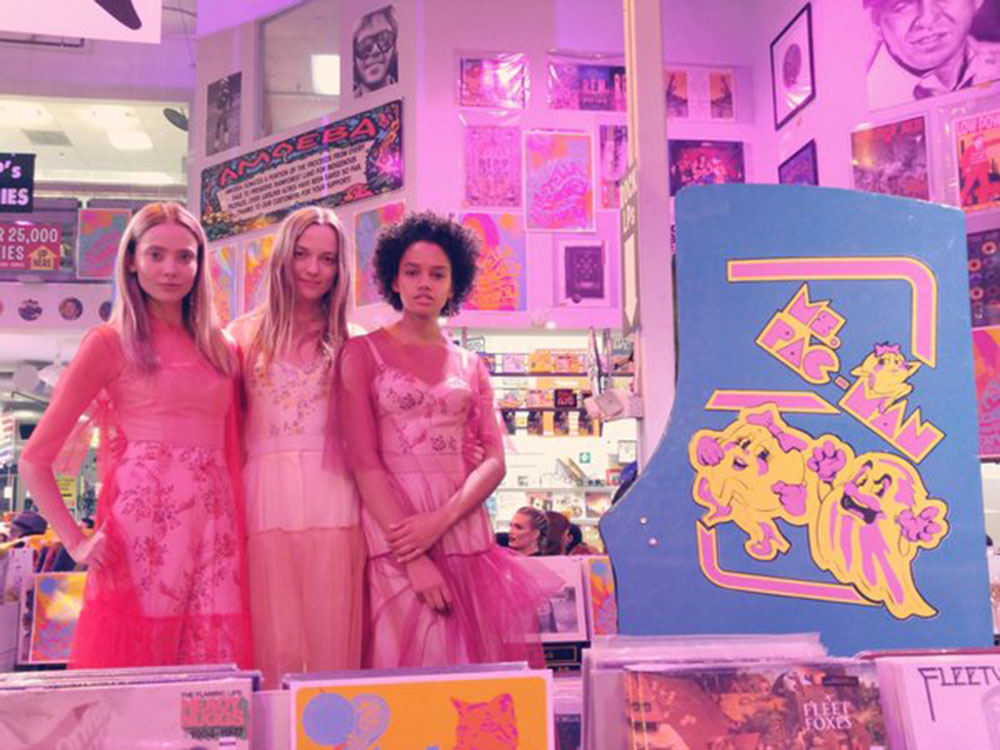 3. The Crowd Was Achingly Cool
Did we mention the A-list audience? From Ringo Star to Beck, Haim to Mary J Blige, the rock-star venue attracted a who's who of the music world's finest. The only person missing? Stella's dad, Sir Paul. See all the pictures in the gallery above.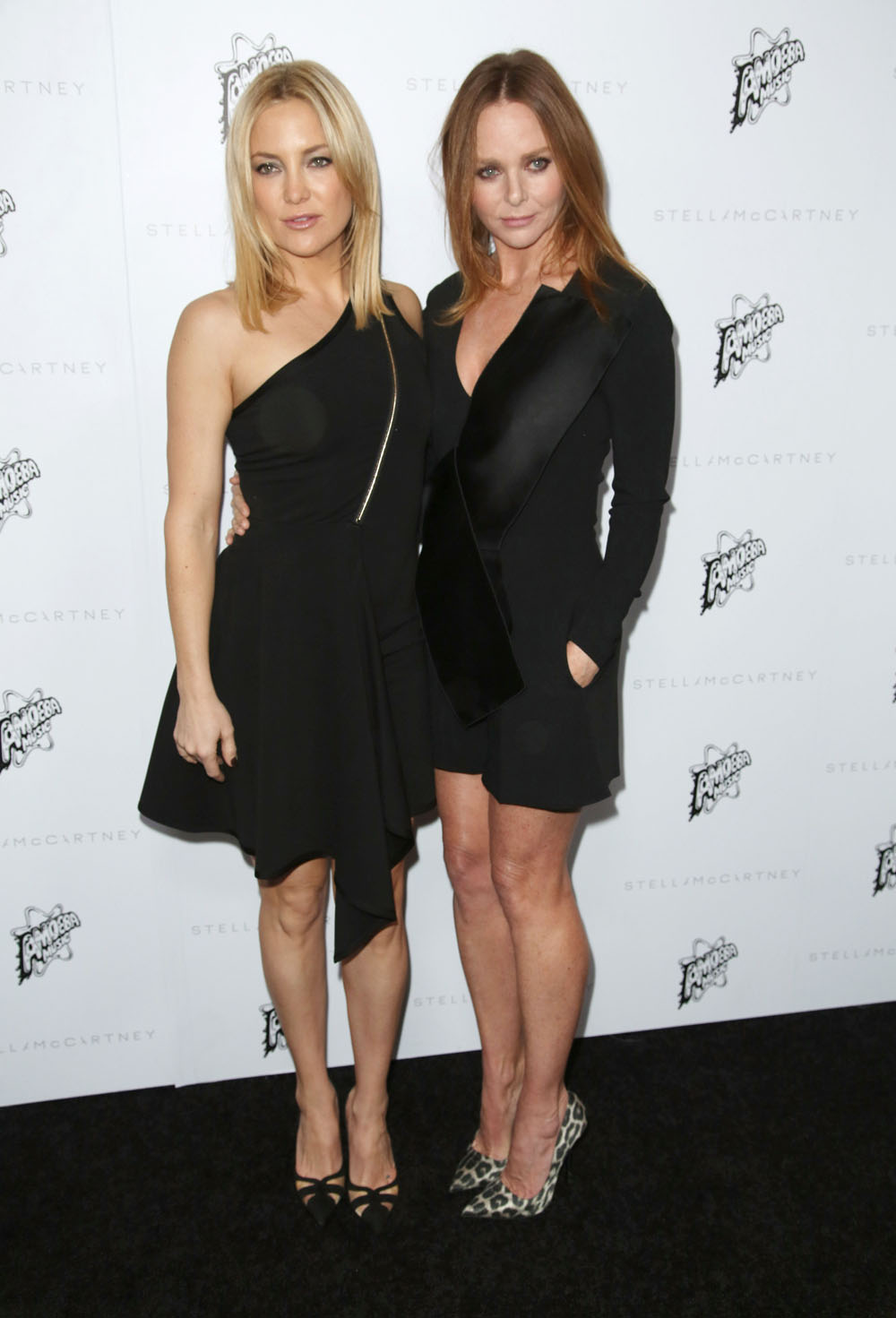 4. The After Party Spawned New BFFships
Kate Hudson gossiped with Kelly Osbourne and Demi Lovato. Orlando Bloom swung by to catch Johnny Depp's big performance. We haven't seen this level of mingling since, um, Monday's Golden Globes, actually. It's the starriest time of the year, don't forget.