From Alicia Vikander's Louis Vuitton moment to ALL of Jane Fonda's ruffles, these are the fashion looks everyone is talking about from the 2016 Golden Globes...

The Rise Of The Mini-Cape
Last year's obsession with smooth column gowns received an unexpected reboot for 2016, as stars from Cate Blanchett to Jennifer Lopez added mini capes and peplum layers into their silhouettes. Not to be confused with the awful bolero jackets of yesteryear, these topper-uppers came in crisp structured fabrics and, as one fashion commentator, Man Repeller's Leandra Medine commented, look slightly vagina-like in their ruffled formations. We see. Well, if JLo's rocking one...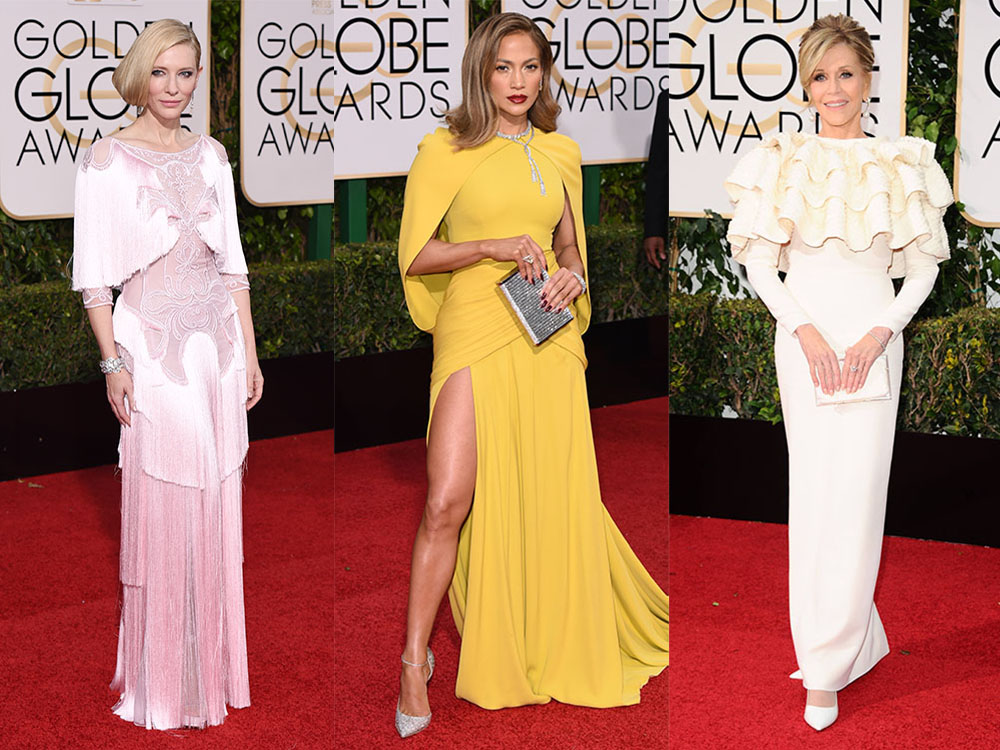 White Hot
Fact; All the rising star actresses wore white. Three of our favourite looks of the night came courtesy of Alicia Vikander, Saoirse Ronan and Lily James, who each wore a totally not bridal, pure white gown. Saoirse and Lily both went with a maxi-take on that caped silhouette, while Alicia's Louis Vuitton number was spliced to ribbons. Dreamy.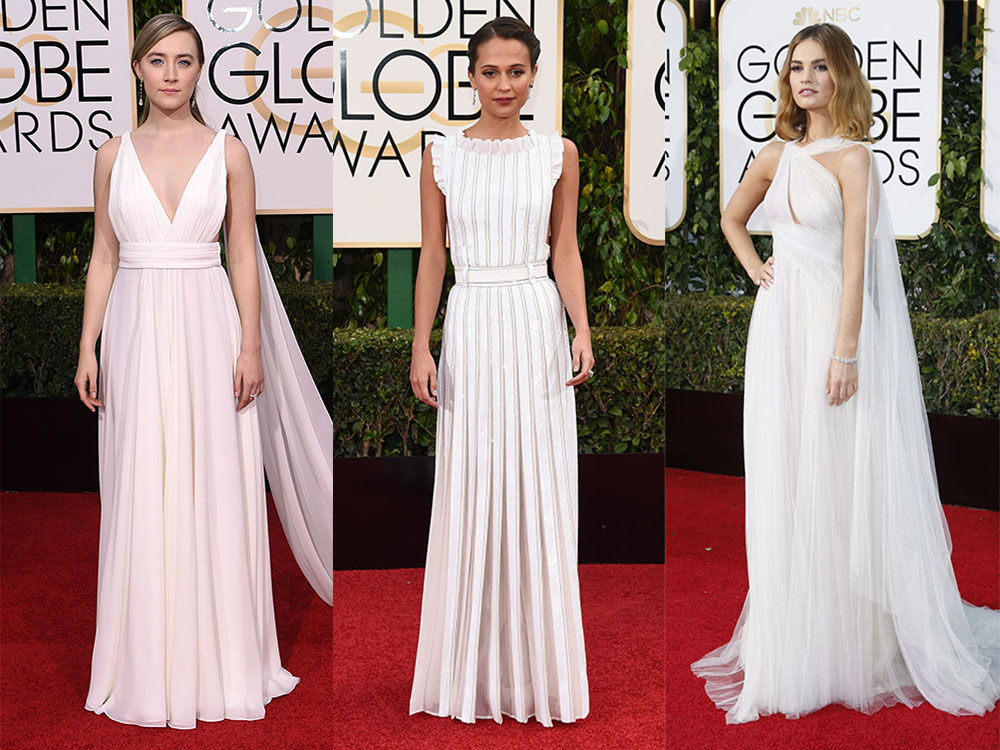 Abs Fab
Sweet holy abs. Kate, Brie and Jennifer must have put in hours of effort at Barry's Bootcamp over Christmas to pull of these silhouettes of steel. Best actress winner Miss Larson looks statuesque herself in trophy-like Calvin Klein, while Kate Hudson's Michael Kors collection column dress is diced into three pieces – a long skirt, a bandeau crop top and a Seventies choker, too.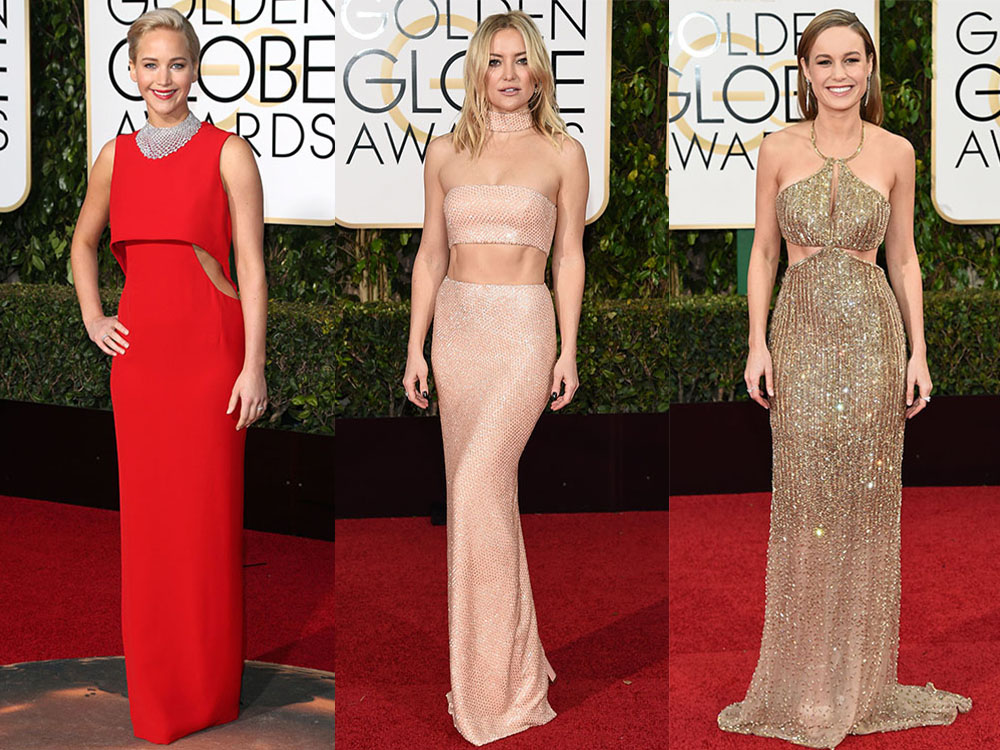 Blush Up
Pick a shade, any shade…From soft pink to scarlet, the hue to be seen in this Golden Globes was rose. Our favourites range from Marie Claire's February cover star Amber Heard, wearing fairytale Gucci couture, to Kate Bosworth in sparkling Dolce and Gabbana.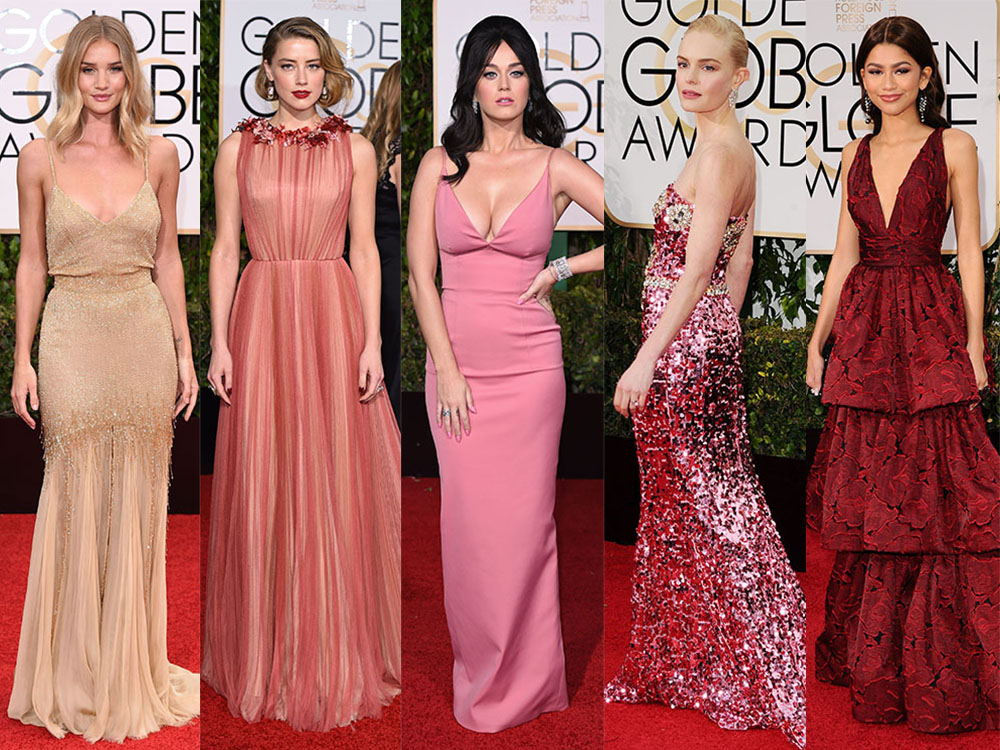 Midnight Hour
Always a winner in our eyes, the most fiercely glam of all red carpet trend concepts is to dress like a starry night's sky. Julianne Moore's slinky Seventies vibe (courtesy of Tom Ford) and Viola Davis' Marchesa number are clear winners, plus bonus points to Melissa McCarthy who designed her own gown for the do.