Green is the new black, people. Producing ethical fashion is becoming more of a priority for brands across the board from luxury, to high street. Mega brands now recognise how important sustainable fashion is to their consumers, meaning it's much easier for us to shop socially responsible and environmentally friendly styles, rather than having to search forever.
And the pieces look good too; gone are the lumpy, itchy, hempy pieces of the past. Every brand and designer listed below is on this list because of its eco credentials - and because they are creating genuinely amazing and wearable pieces.
So relinquish any connotations around ethical fashion and hessian sack dresses. Scroll on to get to know the best brands that are winning when it comes to sustainability, employee rights, fair trade
and
great style...
Who: ASOS Eco Edit
Internet giant ASOS has a fantastic 'green room' which houses a wide range of ethically conscious brands. From the best of British and hand-crafted jewellery to upcycled vintage, shopping sustainable fashion has never been easier.
Wear: Sustainable wears even when you slumber with these cute tropical print pyjamas.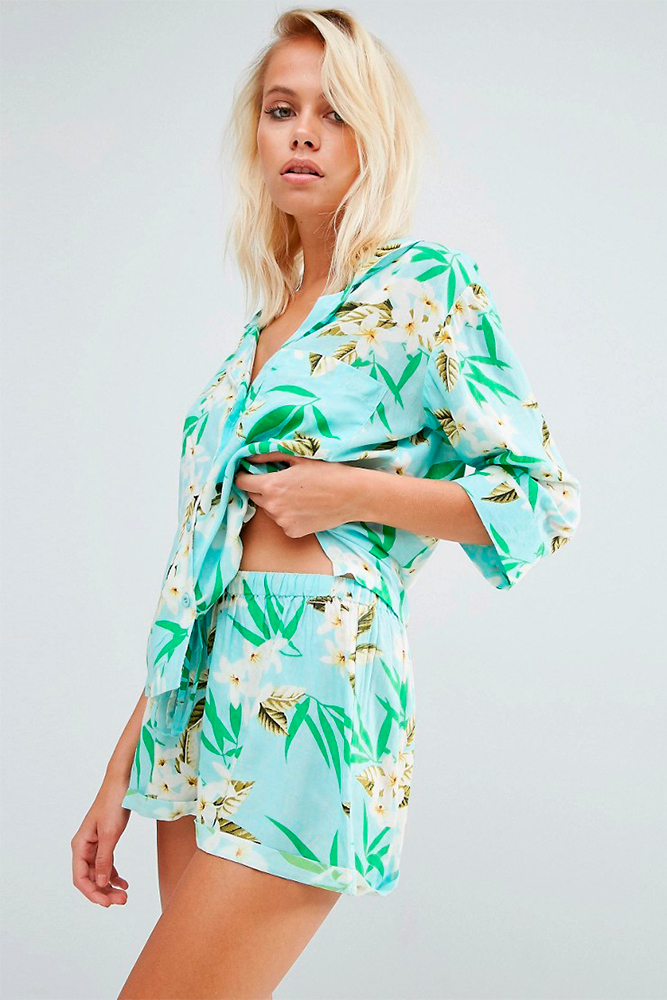 Who: Fat Face
What: Fat Face has a company-wide Code of Conduct where all factories that produce their goods must abide by as well as working with suppliers and other organizations to make sure their workers are treated fairly.
Wear: Shoreham stripe Tunic, £45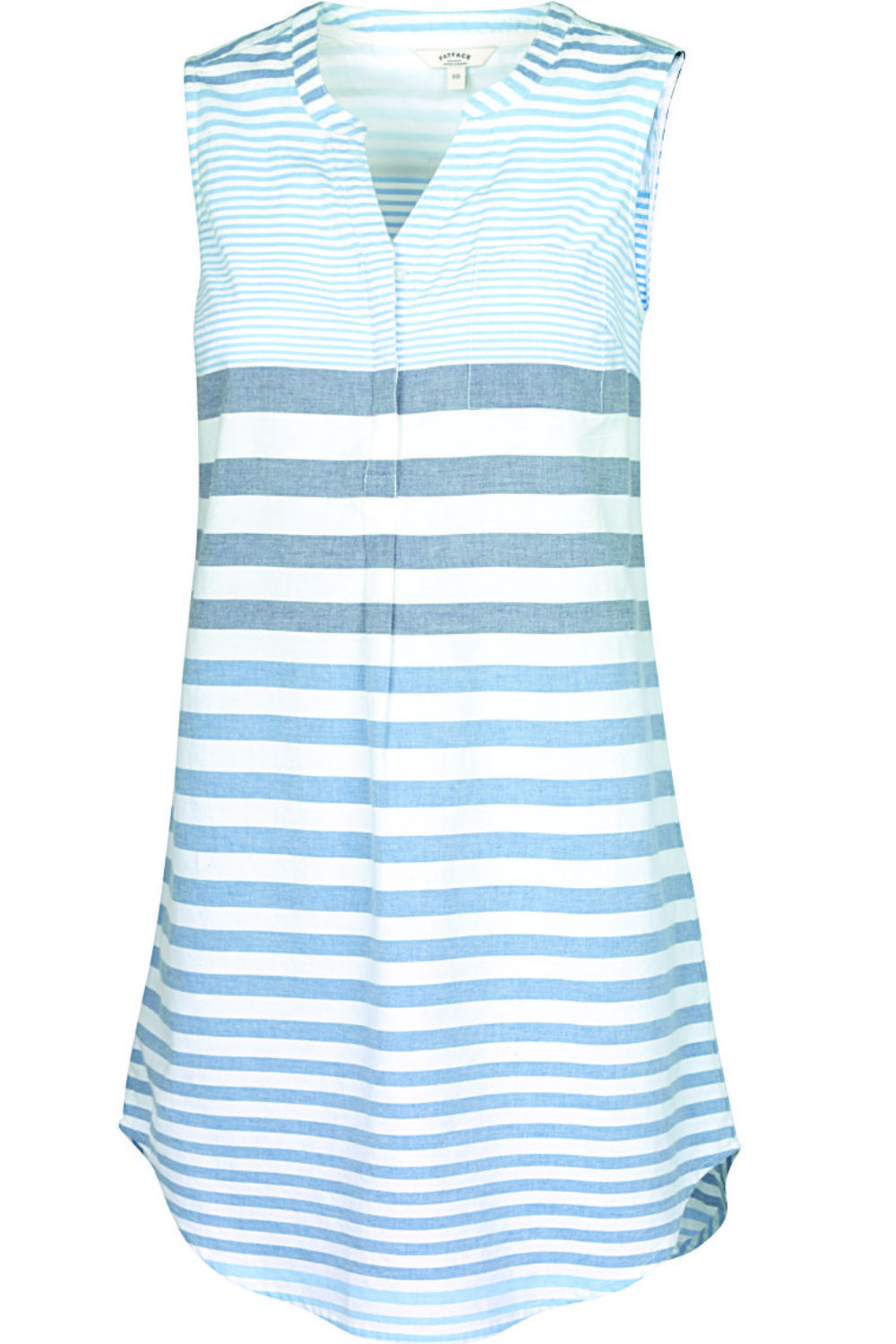 What: Your new one-stop shop for ethically made wedding wear, Minna describes itself as an 'Eco Luxe' brand. With wedding dresses, veils and bridesmaid dresses made from sustainable, organic, recycled and locally produced textiles, you can dress your whole wedding party without feeling guilty.
Wear: Stefanie dress, £1100 Below image by Annabella Antas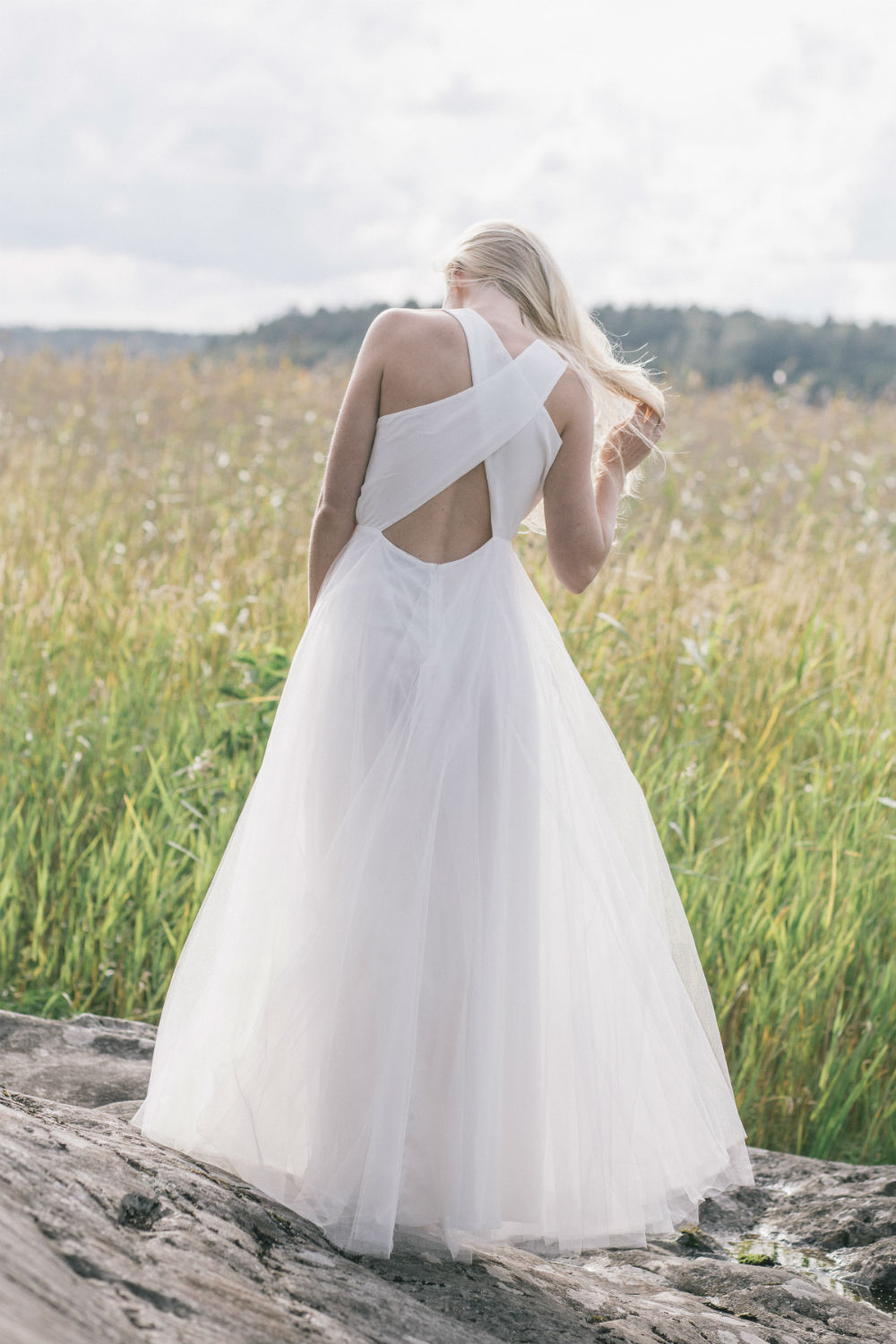 What: Worn by Kate Middleton, Mirabelle makes handmade fair trade jewellery as well as a British Made collection. Think pretty pendants at good prices.
Wear: Hammered pendant, £69
What: Committed to ethical trading, Monsoon's ethical compliance team regularly checks that their factories are abiding by its Code of Conduct which sets out minimum requirements on working conditions, pay and employment rights.
Wear: Betty Embroidered Dress, £89
What: A member and board member of several groups dedicated to working towards remedying issues within global supply chains, New Balance also has a team of 16 professionals who conduct announced and unannounced checks on suppliers around the world.
Wear: New Balance 811 Training Shoe, £65
What: Brooklyn based design-duo, Aaron and Carla Osborn use Latin American sourced fabrics and materials from thift stores as well as working collaboratively with fair trade weaving cooperates worldwide to make their line of kitsch and cool handmade shoes.
Wear: Woven Chukka Boots, £115
What: Meaning 'world upside down' in Quechua, Pachacuti – which was set up by Fashion Revolution Day's Carry Somers - works with textile producers in the Andean region to improve the livelihoods of those in the area and to help preserve the rich cultural heritage of Latin America.
Wear: Navigator Hat, £58.50
What: A pioneer in Slow Fashion, producing Fair Trade and environmentally sustainable clothing, People Tree partners with artisans and farmers in developing countries to produce look good, feel good clothing.
Wear: Juliette Flared Dress, £85
What: Creating beautifully flawed jewellery, Polly uses vintage and rough jewels to produce unique and imperfectly perfect rings, necklaces and earrings. If you're on the hunt for a one-of-a-kind engagement ring, then Polly is your gal.
Wear: Champagne Coco Diamond Ring, 1.7ct ethically-sourced diamonds, £12,400; Ruby Confetti Ring with Diamonds, 2.2ct rubies and 0.25ct ethically-sourced diamonds, £4,220
What: Through its locally made project, Seasalt is increasing the amount of clothes that it manufactures locally in the South West, Guernsey and across the UK so you might just end up wearing something which was made round the corner from you!
Wear: Bethesda dress, £55
What: A lifelong vegetarian, Stella doesn't use any leather or fur in her designs making her a leader in sustainable luxury fashion. Speaking for PETA, Stella has previously said: 'we address…ethical or ecological…questions in every other part of our lives except fashion. Mind-sets are changing, though, which is encouraging.'
Wear: Charcoal Soft Ribs Dress, £695; Charcoal Refined Ribs Trousers, £735; Mustard Plonge Alter Nappa Noma Bag, £900
What: H&M's Conscious Exclusive collection is a lesson in high street sustainable fashion. With Olivia Wilde fronting the latest collection which features garments made out of hemp, organic linen and organic leather, this is a sure fire way to look fashionable and support sustainability.
Wear: Dress, £34.99
What: As well as providing clothing for all of our outdoorsy needs (Surfing weekend with boyfriend outfits sorted) Patagonia are committed to the Corporate Responsibility movement working with all stages of production to ensure that fair labour practices are in motion.
Wear: Solid Boucau Halter Top, £35
What: Working with artisans to create hand crafted jewellery, Made has previously collaborated with fashion industry big shots including Louis Vuitton, Tommy Hilfiger, Edun, ASOS, Topshop and more. Employing over 60 men and women in a workshop in Kenya, Made teaches locals new skills and provides long-term employment as well as using environmentally sound materials.
Wear: Infinity Stacking Rings, £50; Shift Ring, £30; Split Cuff, £30; Cleo Choker Necklace, £40; Minimalist Stacking Rings, £30; Flora Necklace, £40
What: 95% of EDUN's collection is currently manufactured in Africa, with the label looking to foster long-term partnerships with vendors and investing in community building initiatives in the continent. If all that doesn't sound good enough for you, they also create beautiful clothing, natch
What: Able to trace the history of their fabrics, Beaumont Organic make sure that no harmful processes were used in the process of manufacture of its clothing as well as using cut offs and producing a Made in England collection. As well as all this, the Beaumont Organic Foundation pledges to donate 1% of its annual profits to the Niusawa School in Taveuni, Fiji where Hannah – the founder of the label – taught at in 2002.
Wear: Florence Clutch Bag, £275
What: In it's 11th season, ASOS Africa promotes growth and empowerment in the country as well as encouraging artisans and larger producers across the continent. This season offers floral and jacquard prints two pieces as well as casual dresses.
Wear: Shirt, £38; Trousers, £45
What: Dedicated to lowering its carbon footprint through sourcing fabrics locally to its factories in Spain, Beyond Skin produces high quality faux leather shoes in a variety of styles.
Wear: Prices ranging from £95-£135
What: Using 100% vegan and sustainable materials, Matt & Nat create some of the most stylish ethical accessories known to man. We're massive fans of their backpacks.
Wear: July backpack, £115
What: Advocates of a 'buy better' philosophy, Chinti & Parker produce their clothing in carefully selected factories and actively offset their carbon emissions through the Carbon Neutral Company guidelines.
Wear: Watermelon Jumper, £350; Poplin Cross Trousers, £150; Voile Pocket Shirt (worn underneath), £140
What: Counting Kate Moss, Keira Knightley and Sienna Miller as fans, Huit are an ethical swimwear brand loved by the stars. Committed to transporting goods by sea rather than air and ensuring that all of its suppliers are fully compliant with local and international laws governing welfare and product safety, you can wear Huit on your holiday without feeling guilty.
Wear: Strapless bikini top, £46; Swim shorts, £27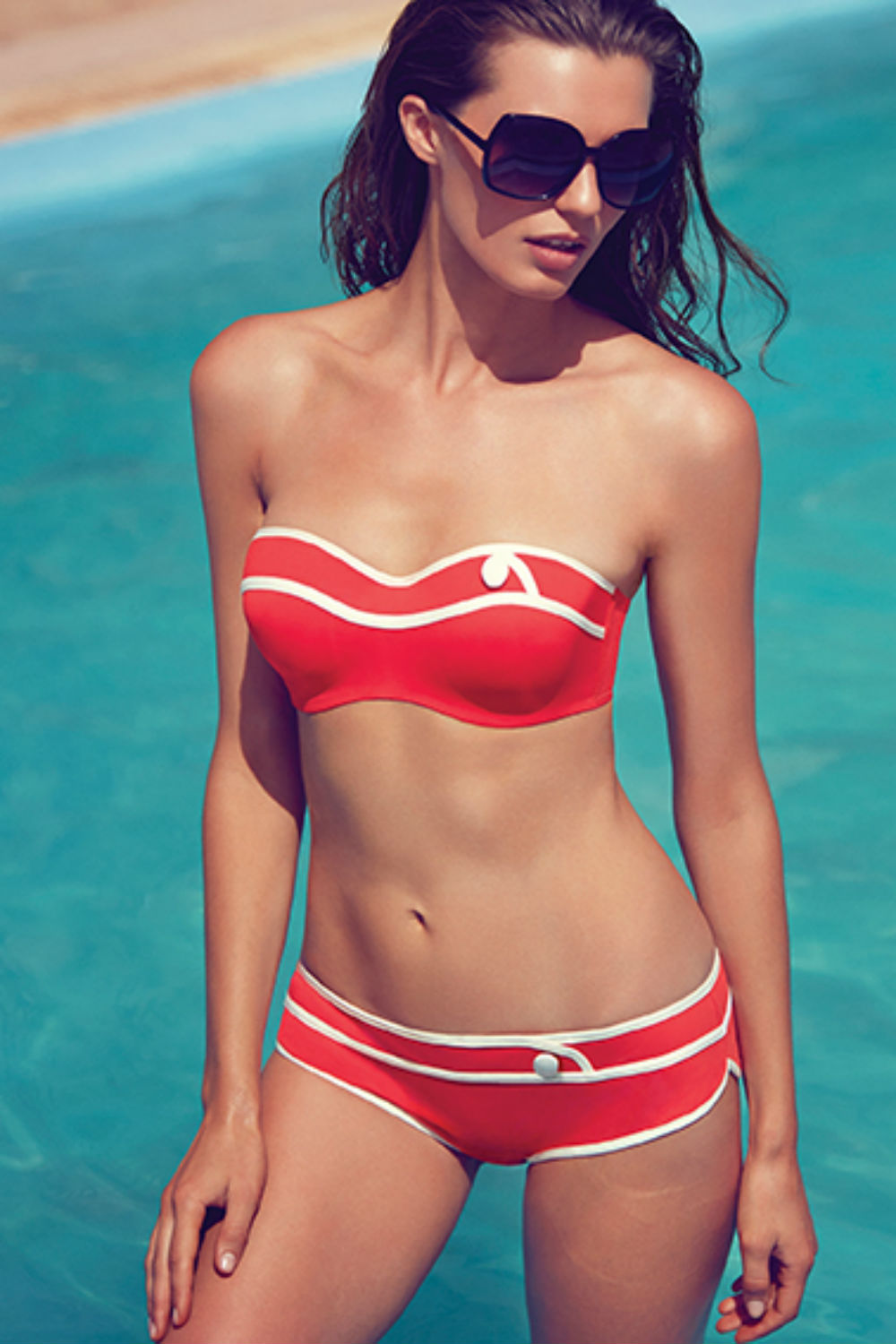 Who: Veja
Established in 2004 Parisian sneaker brand Veja works with small producers across Brazil. They focus on respecting the environment and human rights, which is incredibly admirable in our book. Their super wearable and chic collection is stocked alongside the likes of Givenchy and Lanvin on
Farfetch.com
which is credit to what a brand they have created.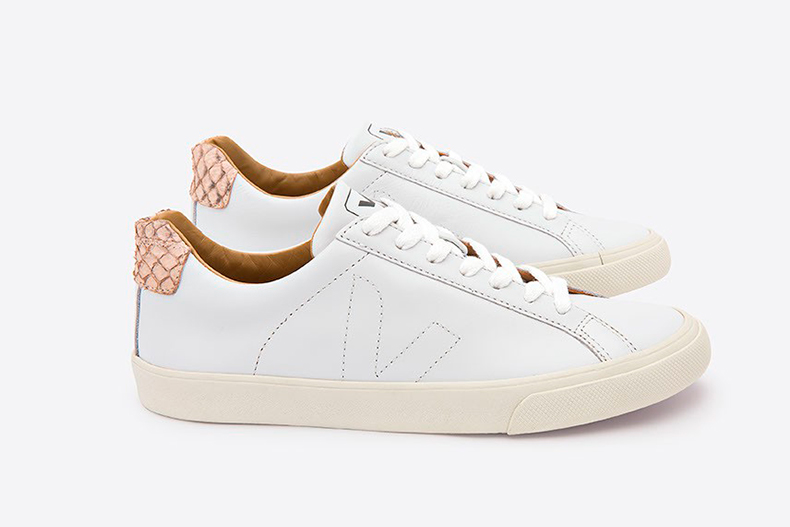 Which ethical fashion brands do you love the most? Tell us what you think on Twitter @MarieClaireUK.