James Corden's Carpool Karaoke has become something of a celebrity must-do this year, attracting the sort of A-listers most talk show hosts would be lucky to get a quick five-minute chat with. Stars ranging from Mariah Carey and Justin Bieber to Chris Martin have all climbed into a 4X4 with Corden for an interview and sing-along.

The latest Carpool guest? None other than Jennifer Lopez, who joined Corden for a spin around the block (the block! Sorry...) The pair seemed to hit it off from the get-go. 'You're J-Lo... I could be J-Co?' Corden began. 'You could open for me in Vegas!' suggested J-Lo, 'yeah' quipped Corden, 'but I'd just worry about you having to follow me.'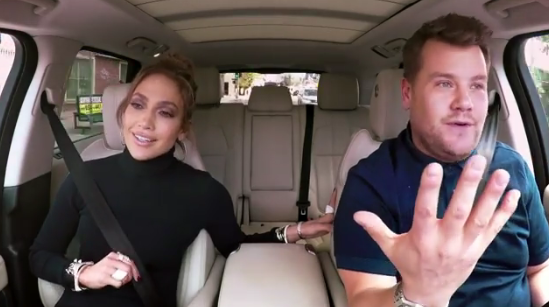 After some pretty excellent renditions of noughties-tastic Jennifer Lopez hits - remember the heady heights of 'My Love Don't Cost A Thing'? - James pinched J-Lo's phone to send a flirty text to a random person in her contacts.

But being J-Lo, the 'random person' in her contacts happened to be none other than Leonardo DiCaprio, which definitely raises the 'text roulette' bar for the rest of us.

As Lopez scrolled through her contacts, a few other familiar names popped up, including Cristiano Ronaldo and Dwayne 'The Rock' Johnson. 'This is the best phone I've ever seen in my life!' yelped Corden, but he settled on Leonardo DiCaprio as the target ('don't call him Leo because I'd never call him that' said Lopez)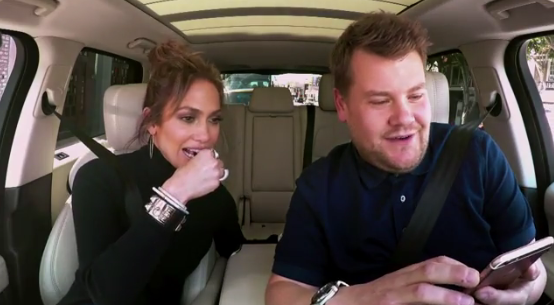 'Hey baby' Corden typed into J-Lo's phone, 'I'm kind of feeling like I need to cut loose... Any suggestions? Let me know, J-Lo (you know, from the block).'

A little while later, Lopez's phone pinged with a reply from Leo.

'You mean tonight boo boo, club-wise?' he replied.

Boo boo?!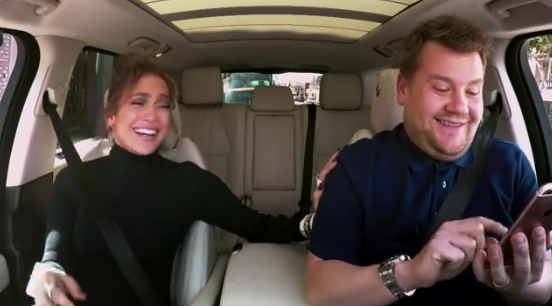 While the pair are - by all accounts - just very old pals, we're pretty tickled by the pet name.

Watch the whole thing (including some excellent sitting down dance moves from J-Lo) below...