Grease: Live sees everyone's favourite musical Grease back on our TV screens, but not quite as you remember it.

Like The Sound Of Music Live, Grease: Live is a television special where Sandy, Danny and Rizzo sing their hearts out in a complete run-through of the musical and film. Featuring a new song, All I Need Is An Angel, sung by Carly Rae Jepsen's Frenchie, a young Hollywood cast and a few superstar cameos, ITV2 is exclusively showing the production at 8pm on February 3rd.

While it may not be 'live' per se (it's the recording of the live show in the US), we still can't wait to see how Grease looks in 2016.

Here's 5 reasons why you should tune in...

Vanessa Hudgens Steals The Show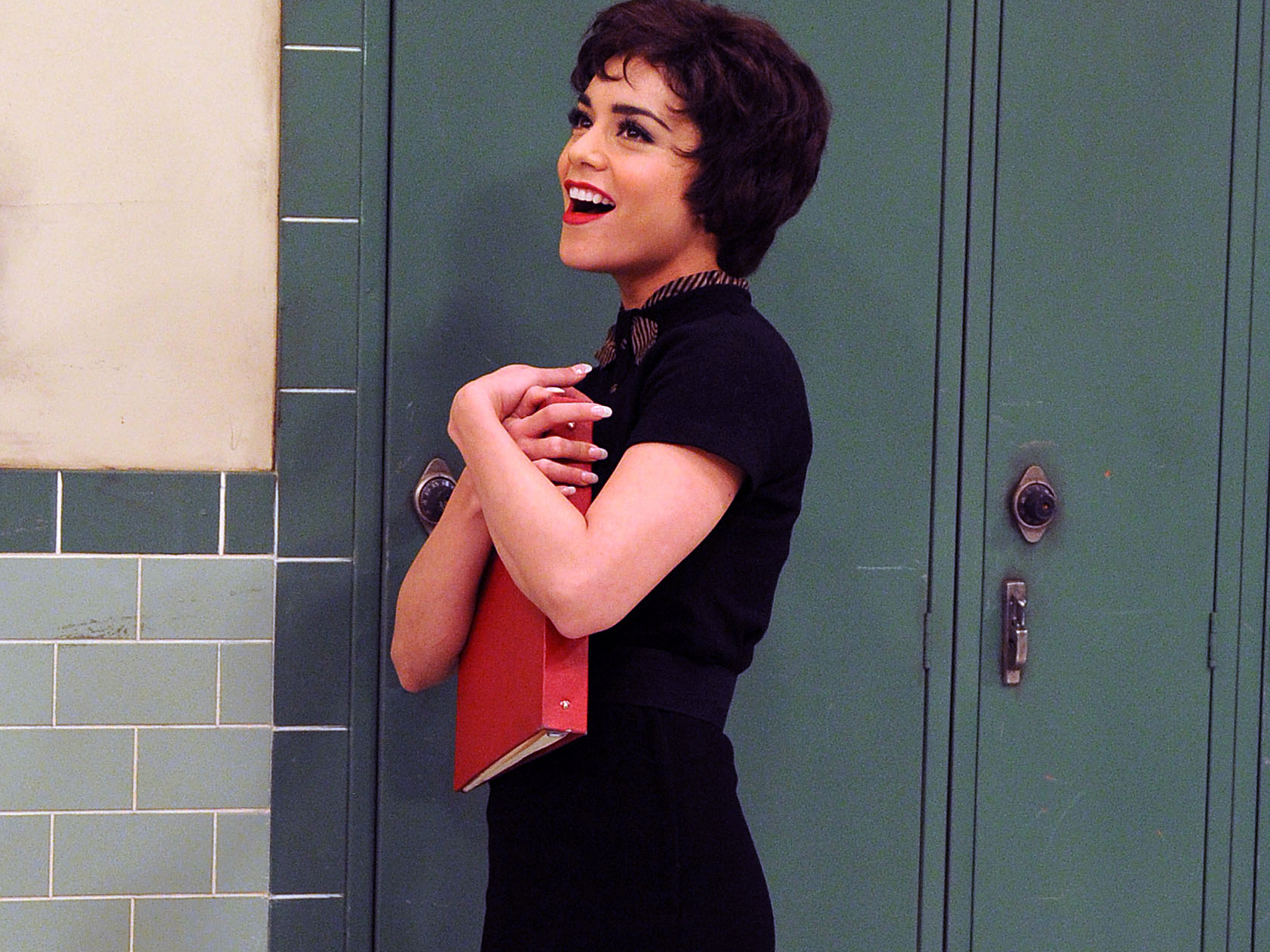 You may remember her as Gabriella from
High School Musical
(which was kind of like
Grease
, no?), and her enviable Instagram feed, but Vanessa *steals* the show as the confident Rizzo. With the tragic news that her father, Greg Hudgens, died from cancer the day before the broadcast, many were wondering whether Vanessa would indeed perform. But the actress did, and in a moving Twitter post dedicated her performance to her late father and giving what many critics are considering to be a scene-stealing performance.
Jessie J And Boyz II Men Open The Show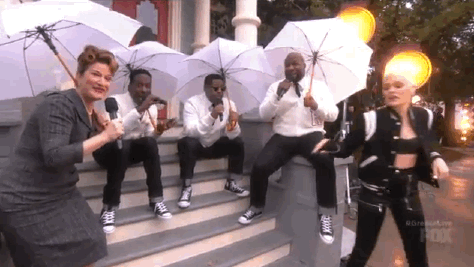 Source: Fox via Giphy.com
'Grease is the wooooord' - Who can forget that fantastic opening song? Much like the film, the live show didn't have any of the main cast singing the title song, instead choosing superstar Jessie J to perform the number, with Boyz II Men offering up their soulful harmonies to go alongside.
The Diverse Cast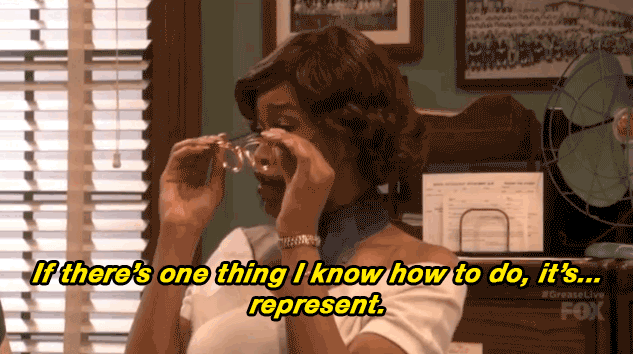 Source: Fox via Giphy.com
When the film was released in 1978, it was unlikely you'd see minorities in the cast, especially in a film set in US suburbia - heck, even Sandy's background as an Australian is seen as strange. But this
is
2016, and directed by the incomparable Thomas Kail (who directed the equally diverse
In The Heights
), we get to see Rydell High in a whole new light, with a diverse cast taking on the iconic roles of the original musical.
It Really IS Live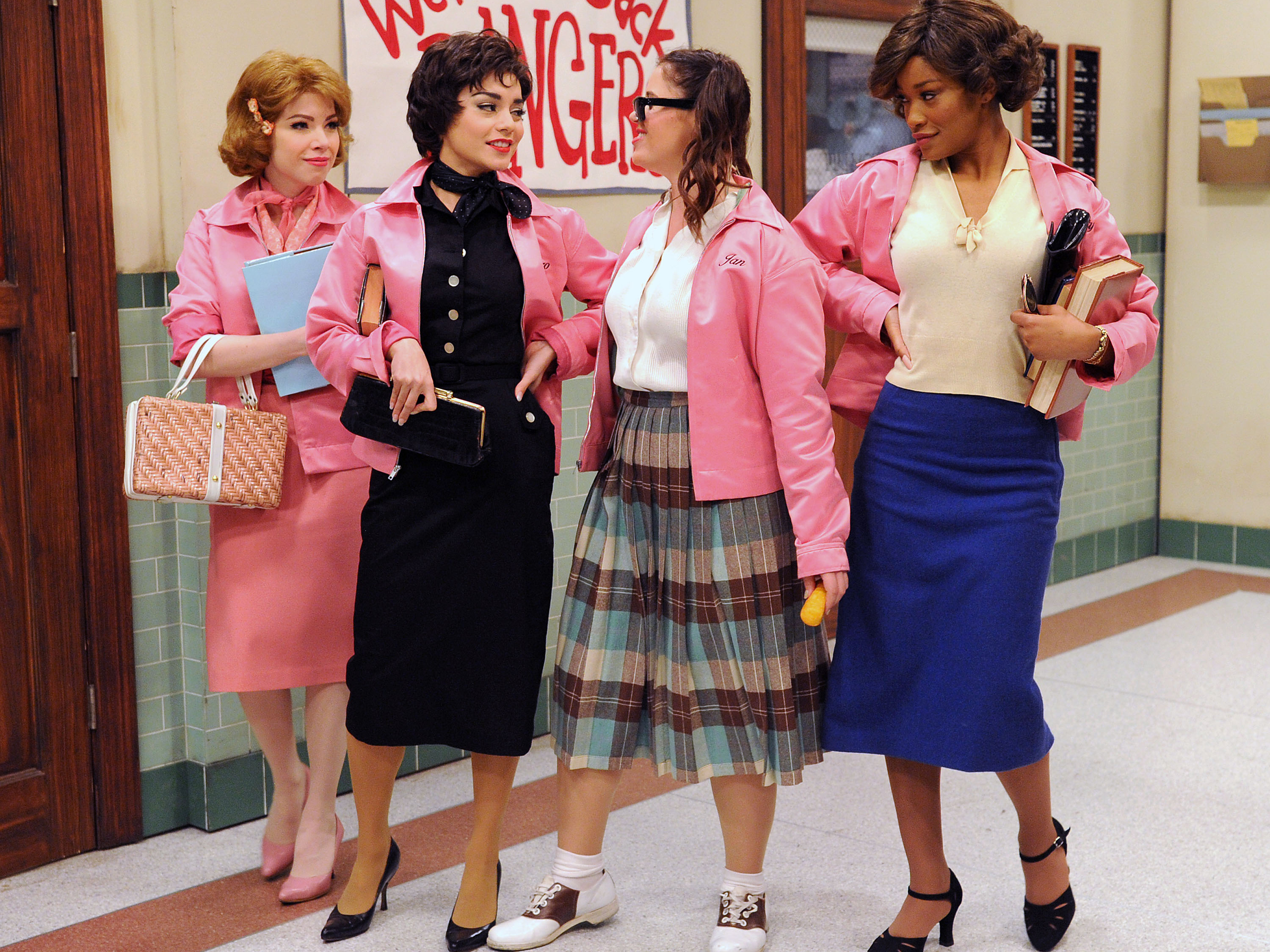 Compared to previous live musicals like
The Sound Of Music Live, Grease: Live
isn't filmed on a set in the middle of nowhere, with no audience. Instead, the production has an actual live audience who get to take part in scenes, acting as the backdrop to pep rallies, school dances and THAT final number. What we wouldn't give to have been a part of that...
Cringe-Watching Is A Thing, Right?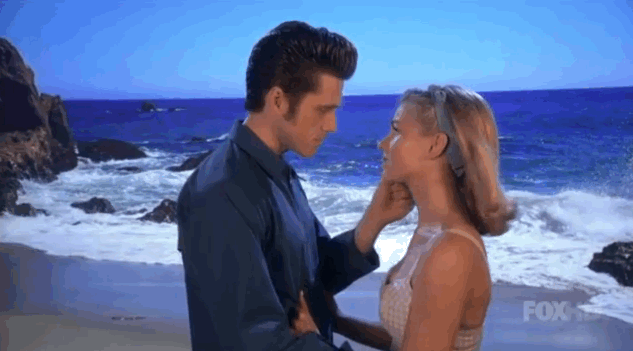 Source: Fox via Giphy.com
But let's admit it, we *really* watch these live musicals for one thing and one thing only: the hilarious cringiness of it all. The flubbed lines, the trips during choreography and maybe even a few minutes of screentime where the camera just doesn't know where to go - we love it all, and maybe today's show will have a few moments we can't wait to rewind.
Judging by this green screen first kiss, we may be in luck...