Emily Blunt and John Krasinski have put their gorgeous West Hollywood home on the market - for a cool $8 million we'll have you know.

The Los Angeles mansion has been renovated by the couple and is comprised of five bedrooms, a work-out space with a massage table, a swimming pool, walk-in closet and an amazing roof-decking area (on which we can imagine attending many Hollywood dinner parties under the stars).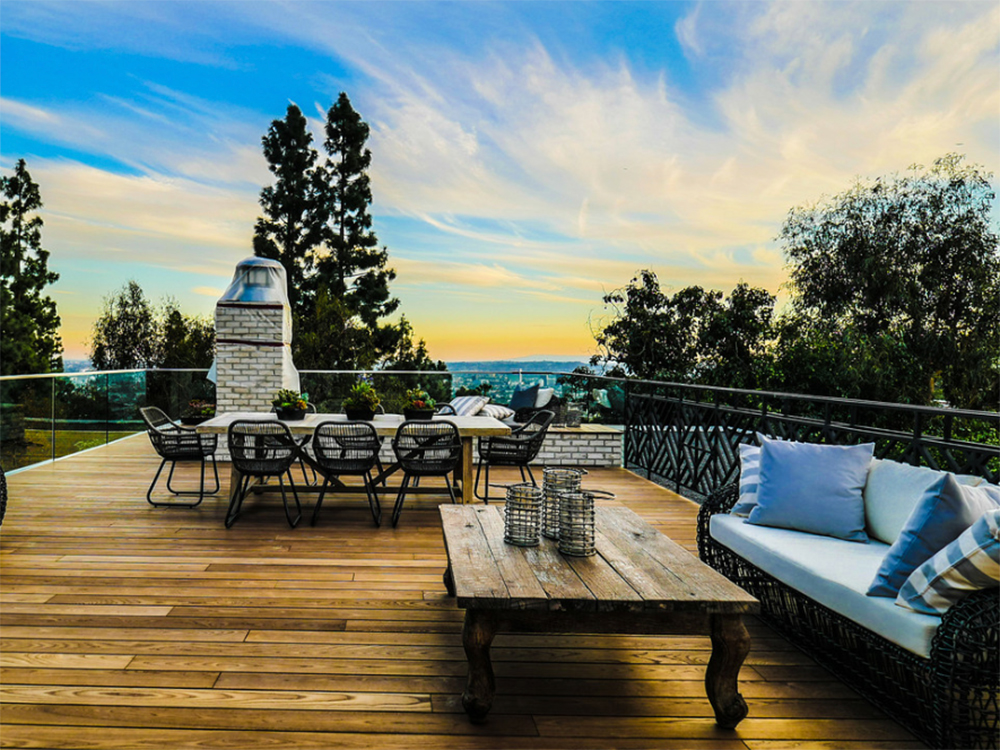 Source: WSJ/Michael Izquierdo/Beverly Hills Aerials

The couple are poised to net a staggering $6 million in profit, having purchased the dream house in 2009 for $1.86 million, according to the
Wall Street Journal,
and a spokesperson told the publication they're selling up because they've decided to relocate to the East Coast.
Listing agent Catherine Marcus of Sotheby's International Realty described the property to the publication as a 'sexy family home' (whatever that means) and explained that Emily and John have lived in the mansion for several years, adding value to the property by adding the pool and the third story before they eventually 'wound up buying another house'.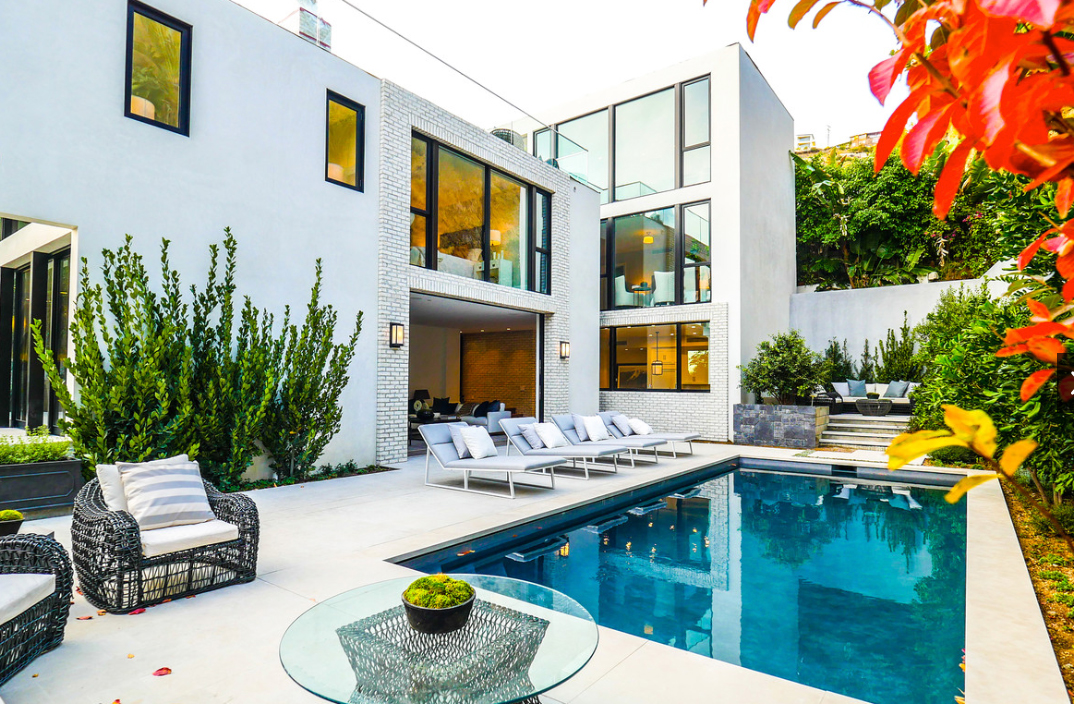 The couple, who welcomed their first child, Hazel, in 2014, lived next to Jimmy Kimmel whilst they were based in LA and were famously subjected to a prank by the TV host in 2013. Kimmel decked the Blunt-Krasinski home with holly, snow, candy canes and gift-wrap during one holiday season - but the couple got their revenge by later doing the same to their neighbour over a three-day period. Watch the clip of their house getting trashed below:
Emily and John's dreamy house is within walking distance of celebrity hangout
Chateau Marmont
, boasts stunning views of west Los Angeles and is 'super private' according to the estate agent. We're guessing it will be snapped up soon by another Hollywood star...