You may recognize Lily James from our new Sunday obsession AKA the BBC adaptation of Tolstoy's War And Peace, but it's her big screen role in February's Pride And Prejudice And Zombies that's going to make her a household name, if she isn't already. But for the initiated, this is everything you need to know about 2016's rising star and face of Burberry's new fragrance…

She's a Downton Abbey alumnus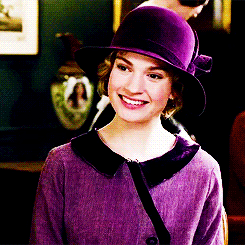 Source: ITV via Tumblr.com
Originally introduced in the last episode of the third series, Lily first made her mark as Lady Rose in
Downton Abbey
, and became a regular in the following two series. Though the actress went on to make waves in film, she did return for the series' final episode which aired in December 2015.
She's also a Disney Princess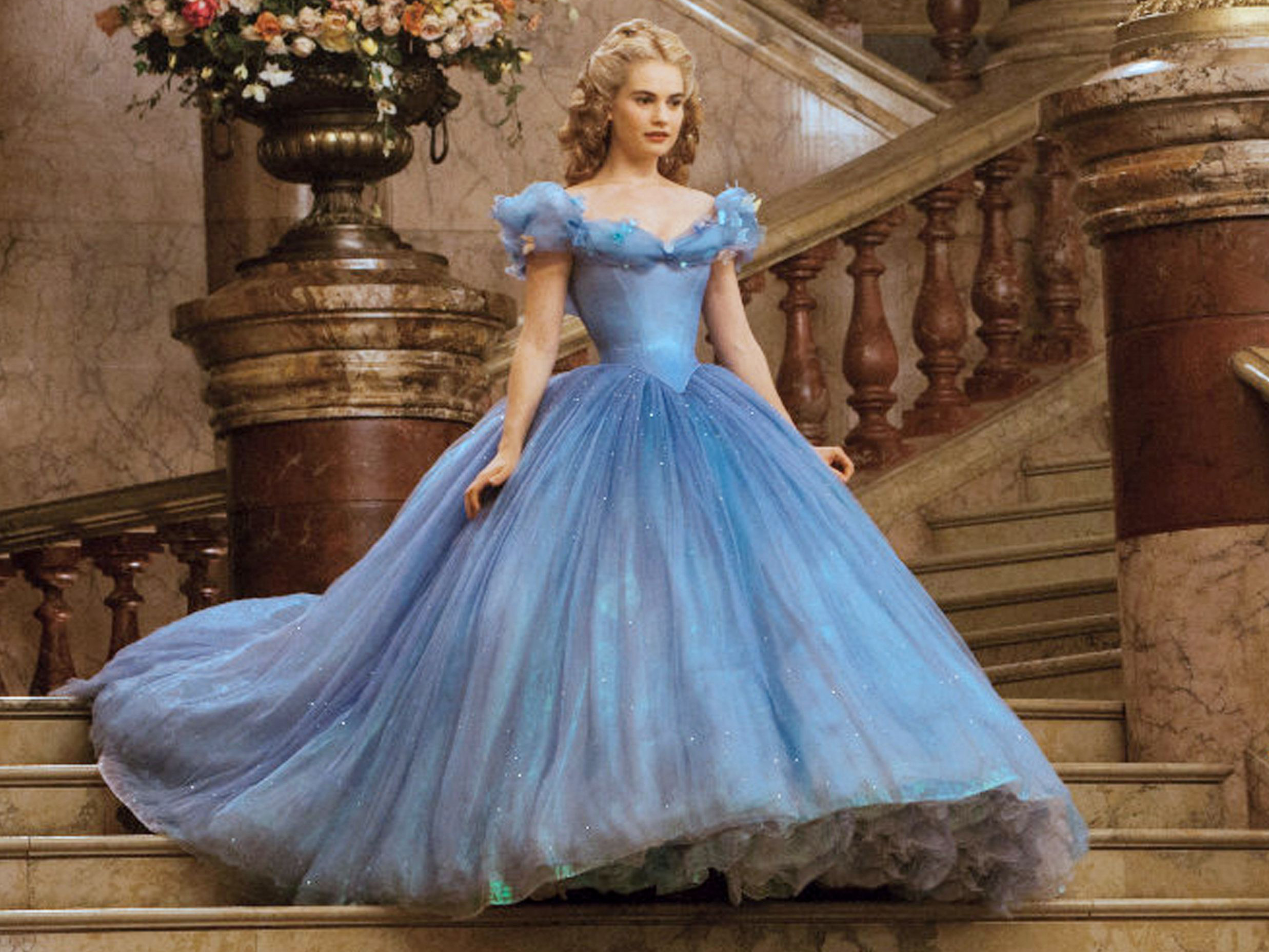 Lily gained mainstream success after landing the role of Cinderella in Disney's live-action 2015 remake. Beating Margot Robbie and future co-star Bella Heathcote to the role, Lily's take on the classic Disney character gave a her a global fan base and turned Disney princesses into box office gold.
And she's kind of a big deal in the fashion stakes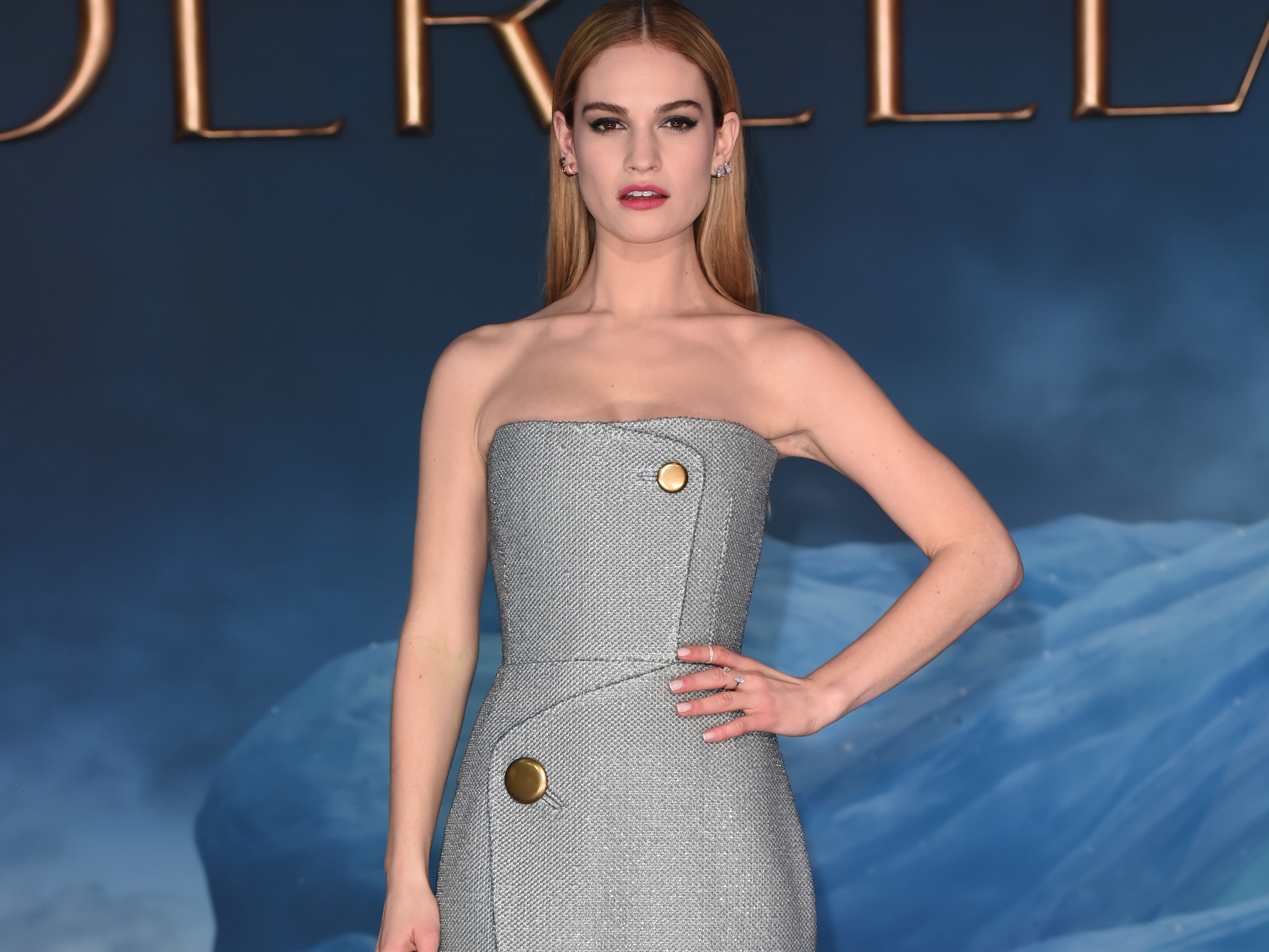 With
Cinderella
's promo tour came designers knocking down doors to dress Disney's new princess. Wearing designers like Christian Dior, Elie Saab and Valentino
Lily's style game
was seriously on the up and up, moving from modern silhouettes to high-octane ballroom glamour like it was no thing. All in a day's work though, ey?
She's a Jane Austen heroine (well, sort of…)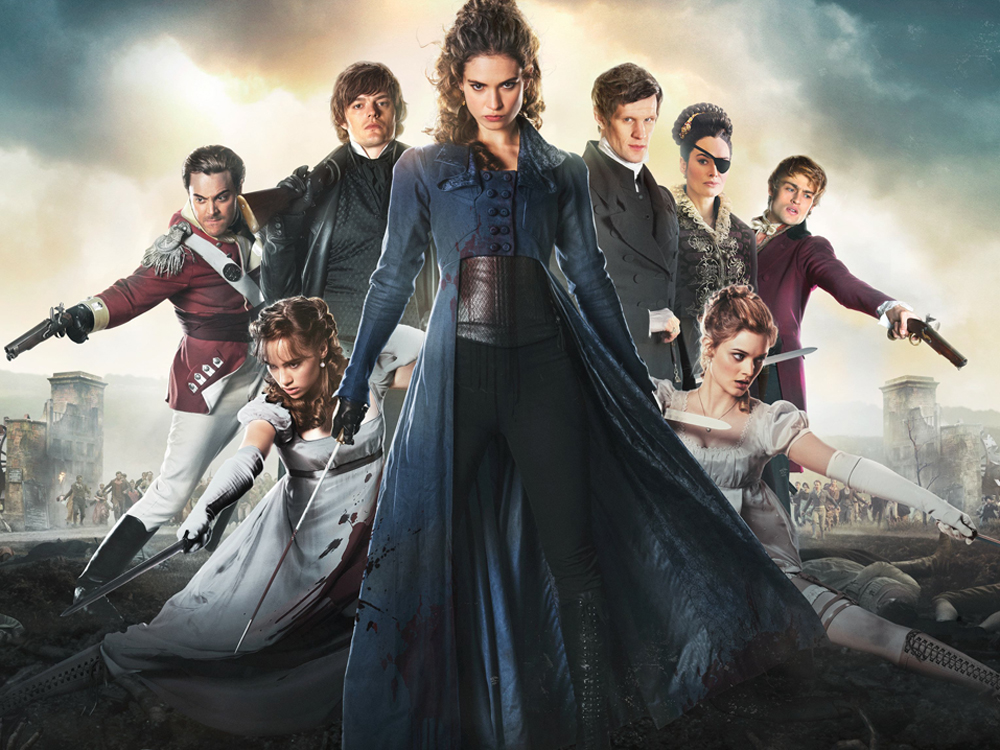 Adding another literary heroine string to her bow in 2016, Miss James took the role of Elizabeth Bennett in February's release of
Pride And Prejudice And Zombies
.
Based on the 2009 novel of the same name, Elizabeth is now a master of martial arts whose battle with the undead is sidetracked by the arrival of a certain Mr. Darcy…
Watched War And Peace?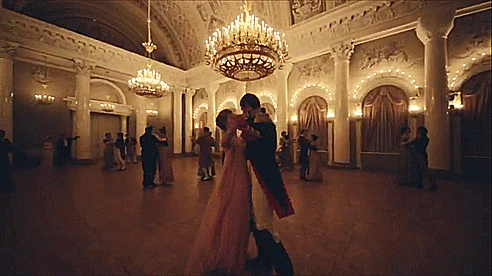 Source: BBC via Justjamesnorton.tumblr.com
Though co-star James Norton may be getting a fair bit of the attention on this one, Lily James was a central character in BBC's adaptation of the Russian literary classic. Playing Natasha Rostova, James plays a romantic young girl whose trials and sufferings help her eventually find happiness in 19th century Russia. Not watched it yet? iPlayer this, stat!
She's dating (ex-) Doctor Who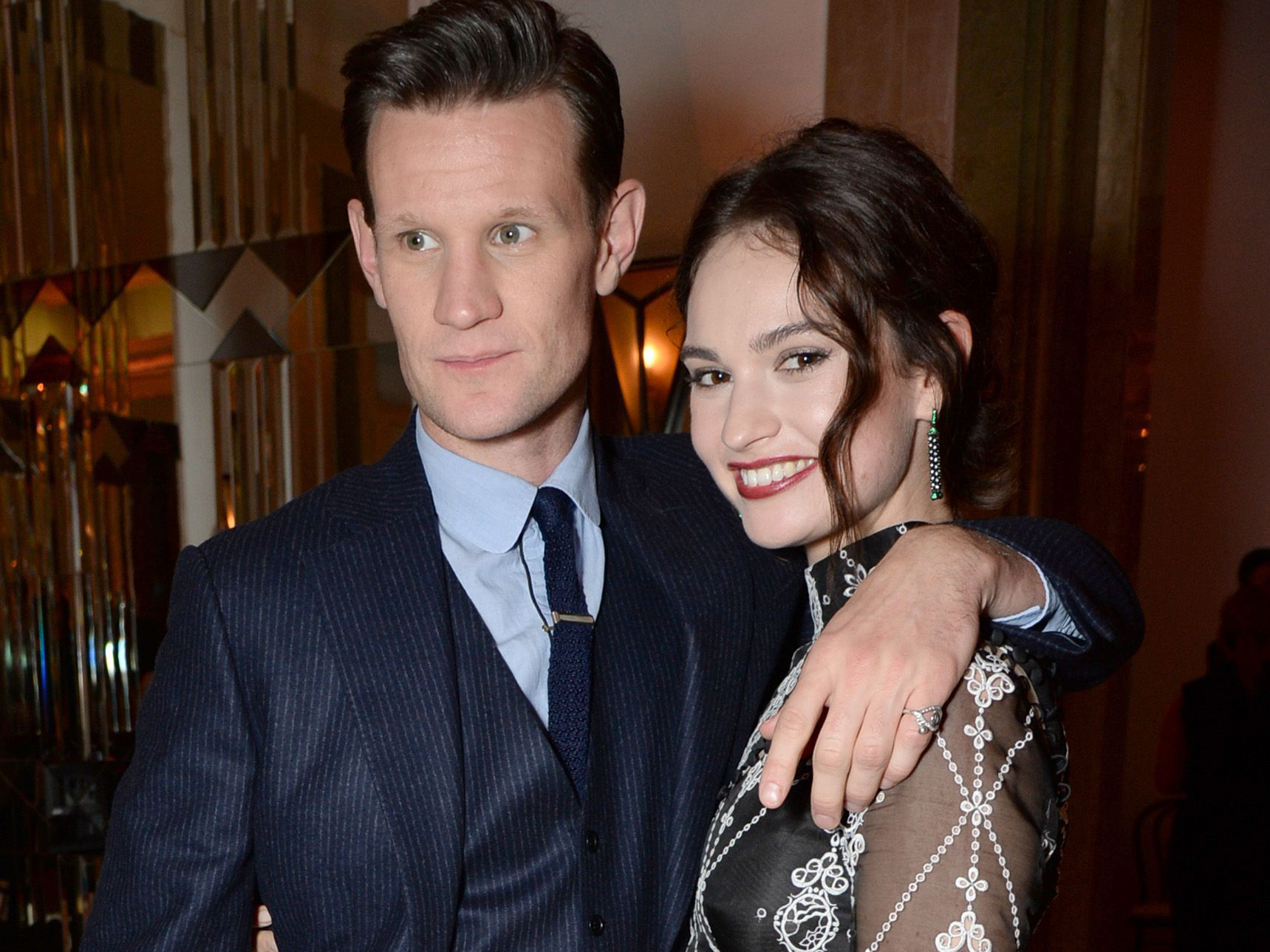 Although the pair have very much kept 'mum' on the subject, Lily has reportedly found love with former Doctor Who star Matt Smith who she met on the set of Pride And Prejudice And Zombies (he plays Mr. Collins, ironically). The couple first went public in early 2015, and can mostly be usually spotted at some of London's hottest parties.

She's tread the boards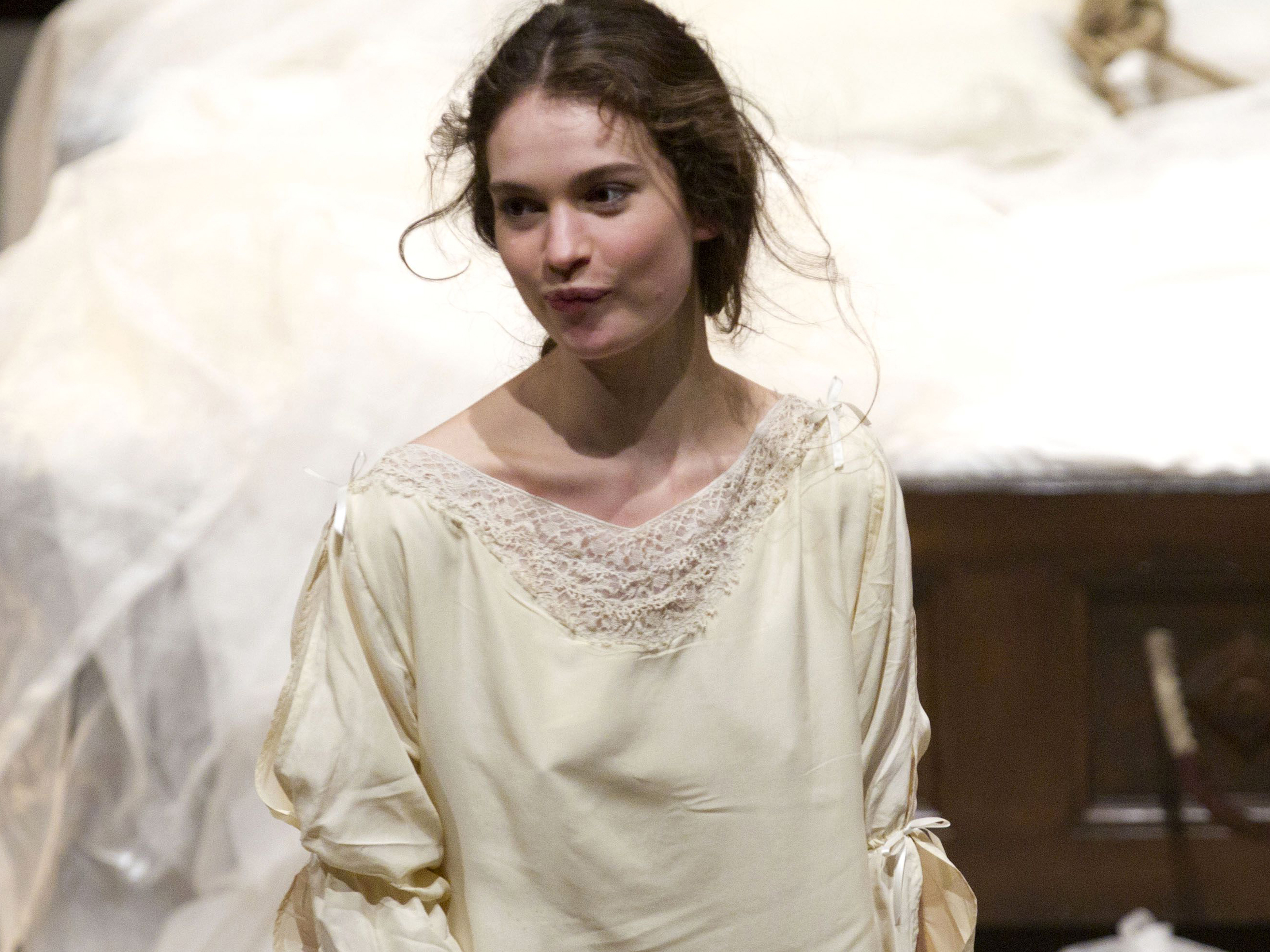 Graduating in 2010 from the Guildhall School Of Music And Drama in London, Lily James began her acting career playing the role of Desdemona in Shakespeare's
Othello
. Despite cracking Hollywood, the actress still has ties to the theatre, and will be returning to her stage roots in May 2016 in Kenneth Branagh's stage production of
Romeo and Juliet.