The real star of Beyoncé's epic new Formation video? It's none other than Blue Ivy Carter, Queen Bey and Jay Z's four year-old daughter and leader of the next generation of A-list babies. Here's all the times times she acted just like her famous mum…

When She Wasn't Having It With The Paps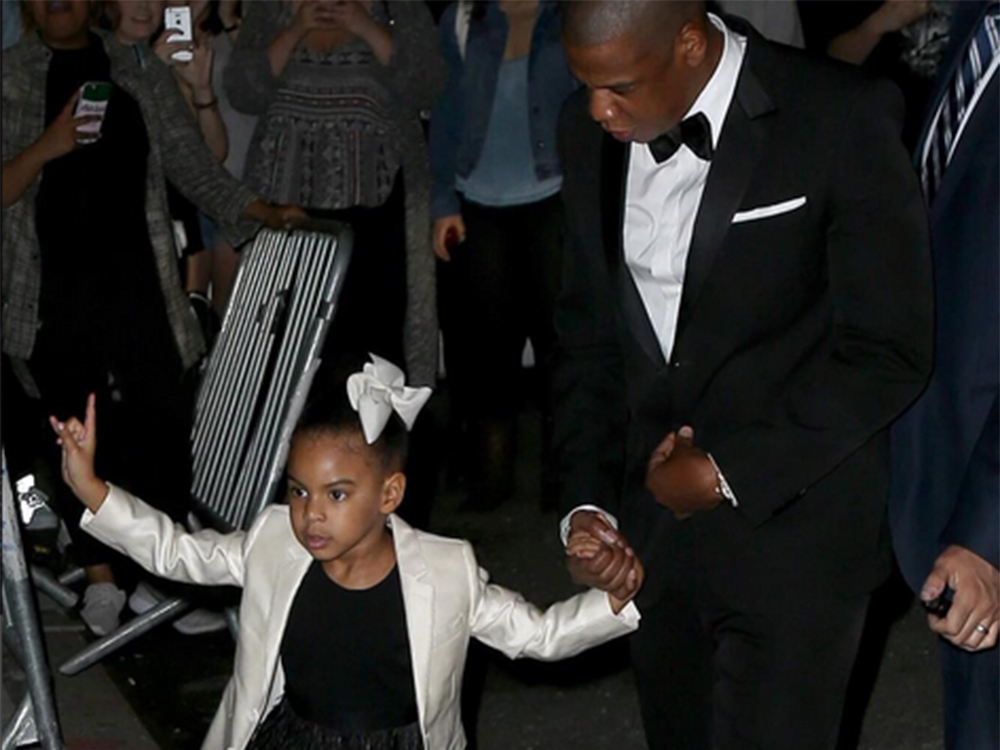 Just like her mum, Blue Ivy prefers her privacy. That's why we love when she decided to tell off the paparazzi after they shouted at her and her dad at the CFDA Awards in June 2016. Jay-Z couldn't look prouder, and we're sure Beyoncé would feel the same. You tell them, Blue!

When She Become The Centre Of Attention At A Party
Celebrating Easter early in the Carter household, Blue stole the show in her spring-themed attire, looking oh-so-fabulous in a bright pink dress. She even posed with Auntie Solange, taking a page from mumma's book by making sure all eyes were on her with her adorable poses.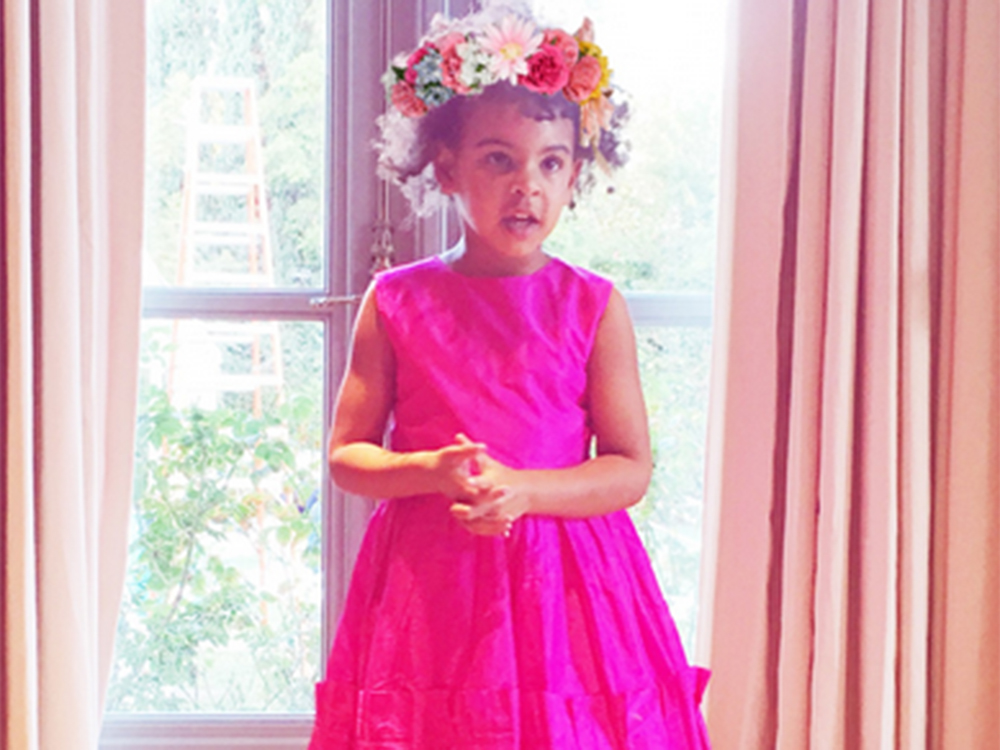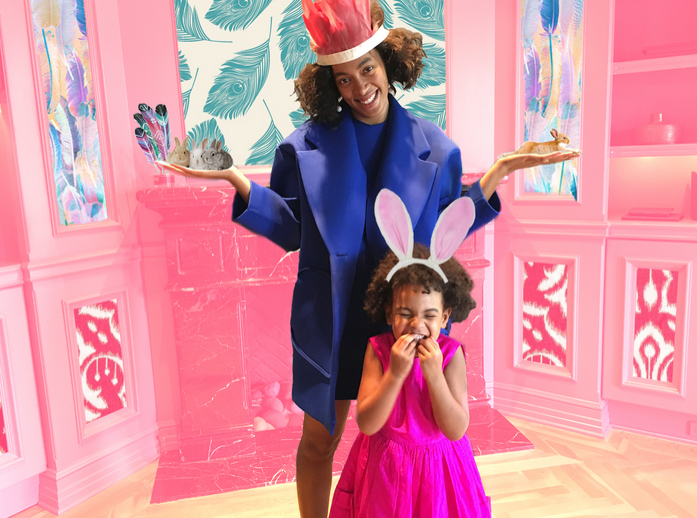 When She Showed Us She Can Dance Like Bey
When Beyoncé dropped a new blockbuster new music video for surprise track Formation at the weekend, daughter Blue Ivy, evidently, seized the opportunity to show that she too has got the moves. Her mum's an expert dancer and choreographer, so naturally she's passing that sass down to the next generation. Slay.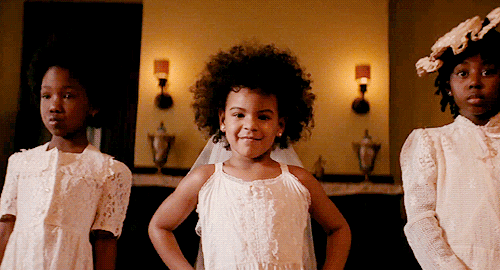 Source: Awesomeluvvie.com

When She Showed Aunt Solange How To Actually Do Her Makeup
Yes, before BIC came along, modern icon Solange was doing it all wrong. While many three year-old make-up artists are likely to smudge up your strobing, Blue proved that she's been putting in the hours with her Glam Squad, and learning the tricks of her mum's trade. Solange was clearly impressed with the results, posting the picture evidence on Instagram, and writing 'My twin, my fellow sassy pants, my dancing partner, my incredibly smart, beautiful, niece-y-poo!'


Beyonce-Blue-Ivy-Carter-2.jpg" alt="" title="">
When She Demanded Diva Down-Time
In Cannes, on holiday, at the spa, nails done. These are our actual #LifeGoals.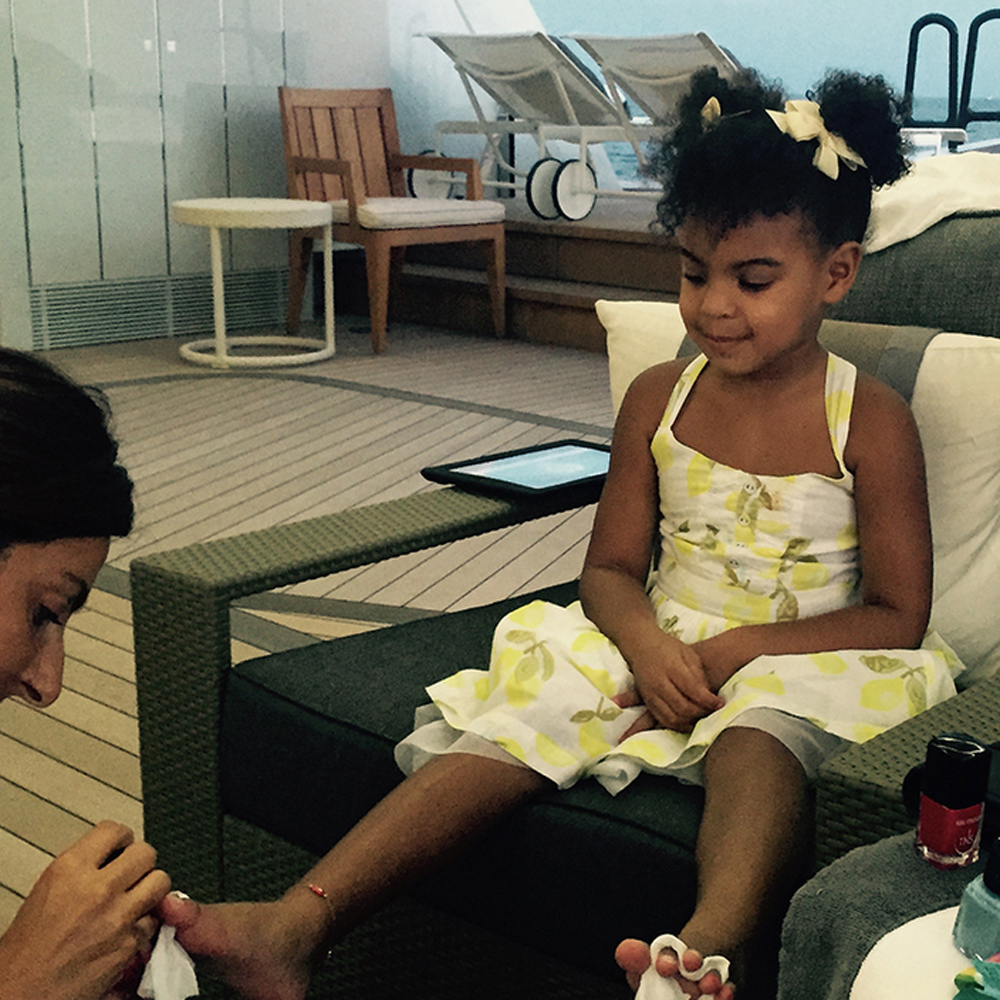 When She Did An Outfit Change At Halloween
Because, really, what's a Beyoncé performance without a sassy costume switch? First, Blue was a solo princess, giving Elsa from Frozen vibes with a neon Rapunzel twist. But then, for her second act, she worked with backup dancers (mum and dad) for a golden group outfit effort.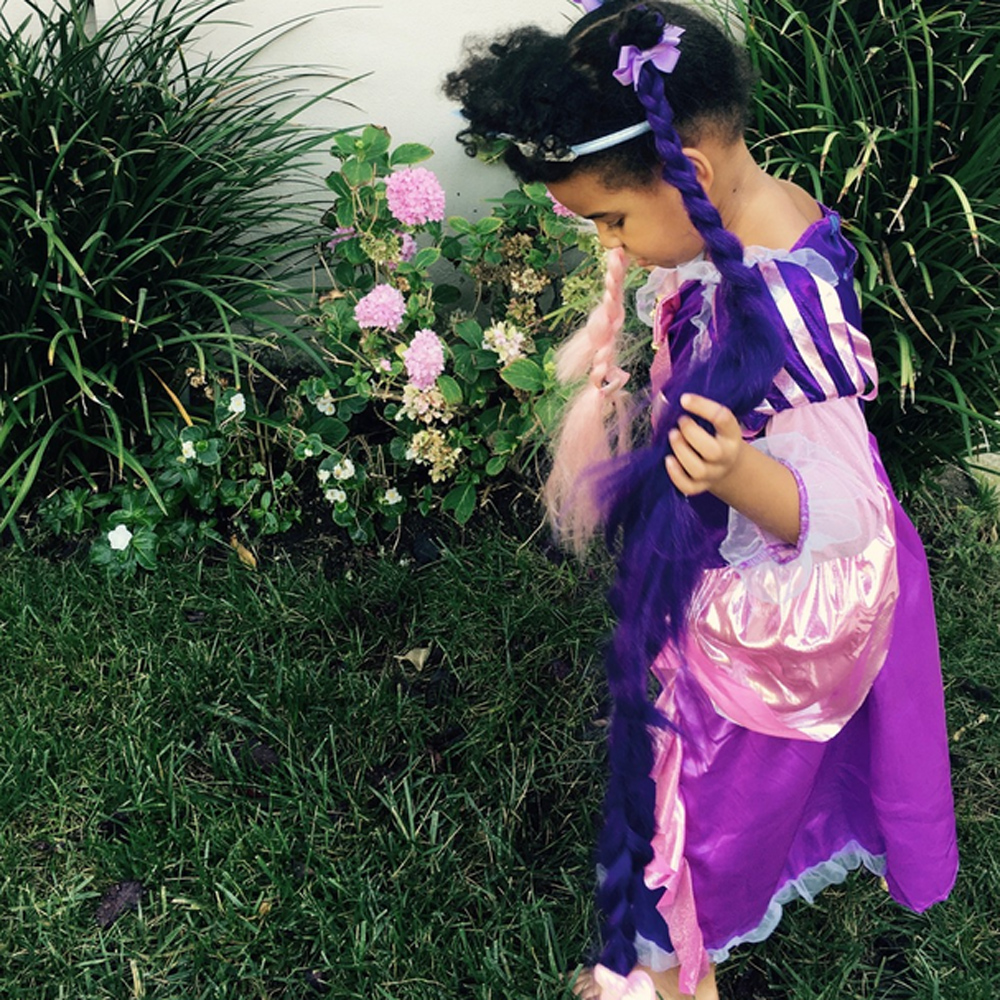 All The Times She Did Fashion Twinning With Mum
BIC was only a few months old when she first started making an impact on the style scene. And from their matching cat and mouse shoes, to their matchy-matchy holiday selfies they've been posting adorable snaps ever since.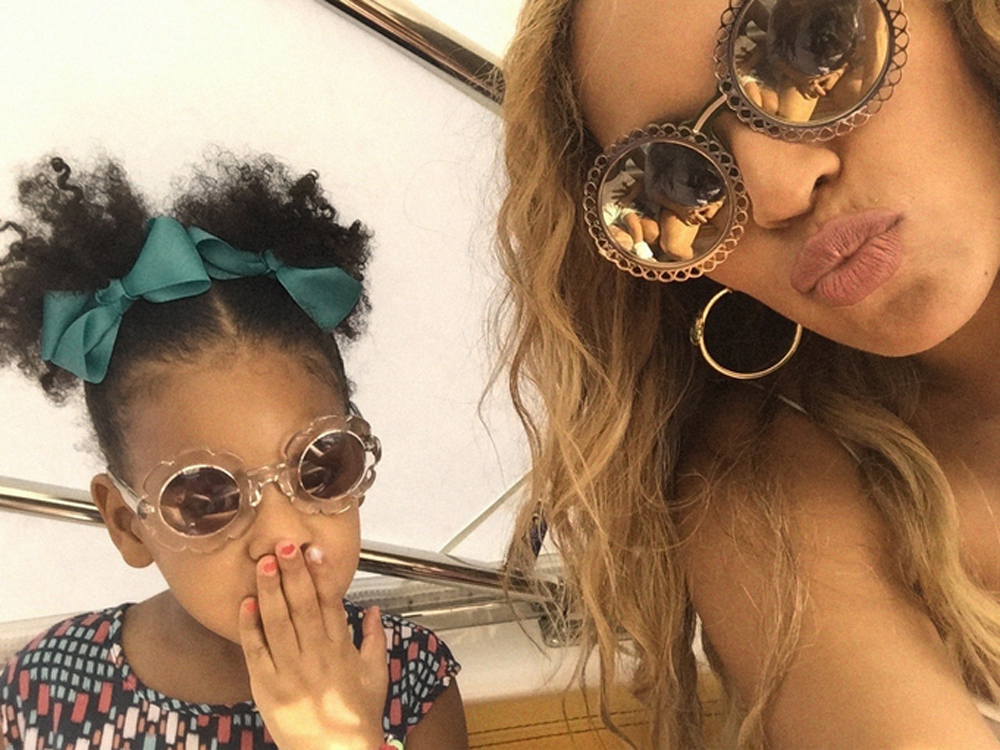 When She Actually Stole Beyoncé's Show…
Beyoncé was honoured with lifetime achievement award at the 2014 MTV Video Music Awards, and who should come on stage to present the prize but baby Blue Ivy. She completely stole the spotlight, giving her mumma a round of applause and making her first live TV speech, 'yeah mommy'. You couldn't be cross at that face though now, could you?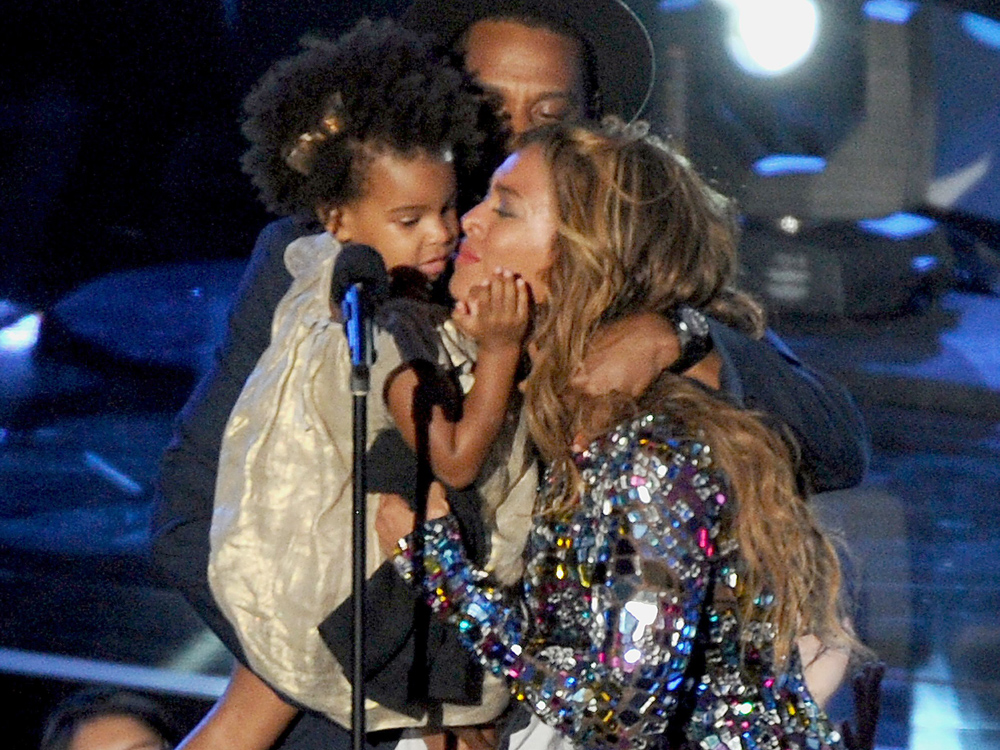 When She Had All The Swagger
This trait really could have come from either mum or dad. But when the family released the first ever pictures of baby Blue, and she was doing that badass rapper hand gesture that all cool people, do we knew we were forever destined to Bow Down to her greatness.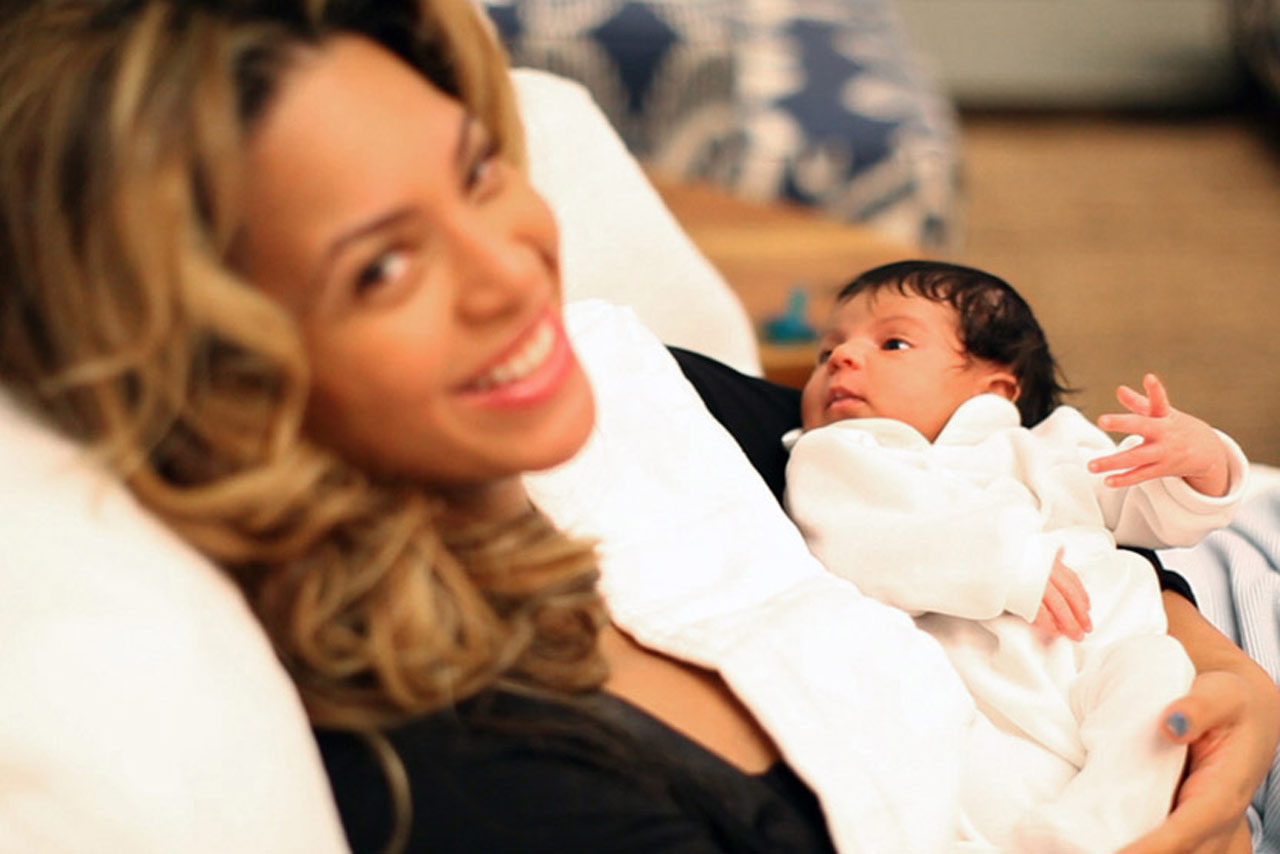 See more adorable pics of Blue Ivy and Beyoncé in the gallery above.