Jennifer Aniston certainly knows how to make a sexy style statement.

The actress stepped out in New York last night wearing a pair of skintight leather trousers that really drew attention to her toned legs.

One word; Wow.

Jennifer teamed her sassy skinnies with a plain sweater featuring a subtle V-neck and slipped on a pair of dark heeled boots.

She accessorised her look with a delicate gold necklace and tucked a smart shoulder bag from Mary-Kate and Ashley Olsen's fashion brand The Row under one arm.

She opted to keep her make-up minimal, dabbing just a little light pink gloss on her lips and sweeping a mascara wand through her lashes.

Jennifer left her honey-blonde hair loose and didn't seem to mind too much when a strong gust of wind blew her usually perfectly coiffed locks out of place.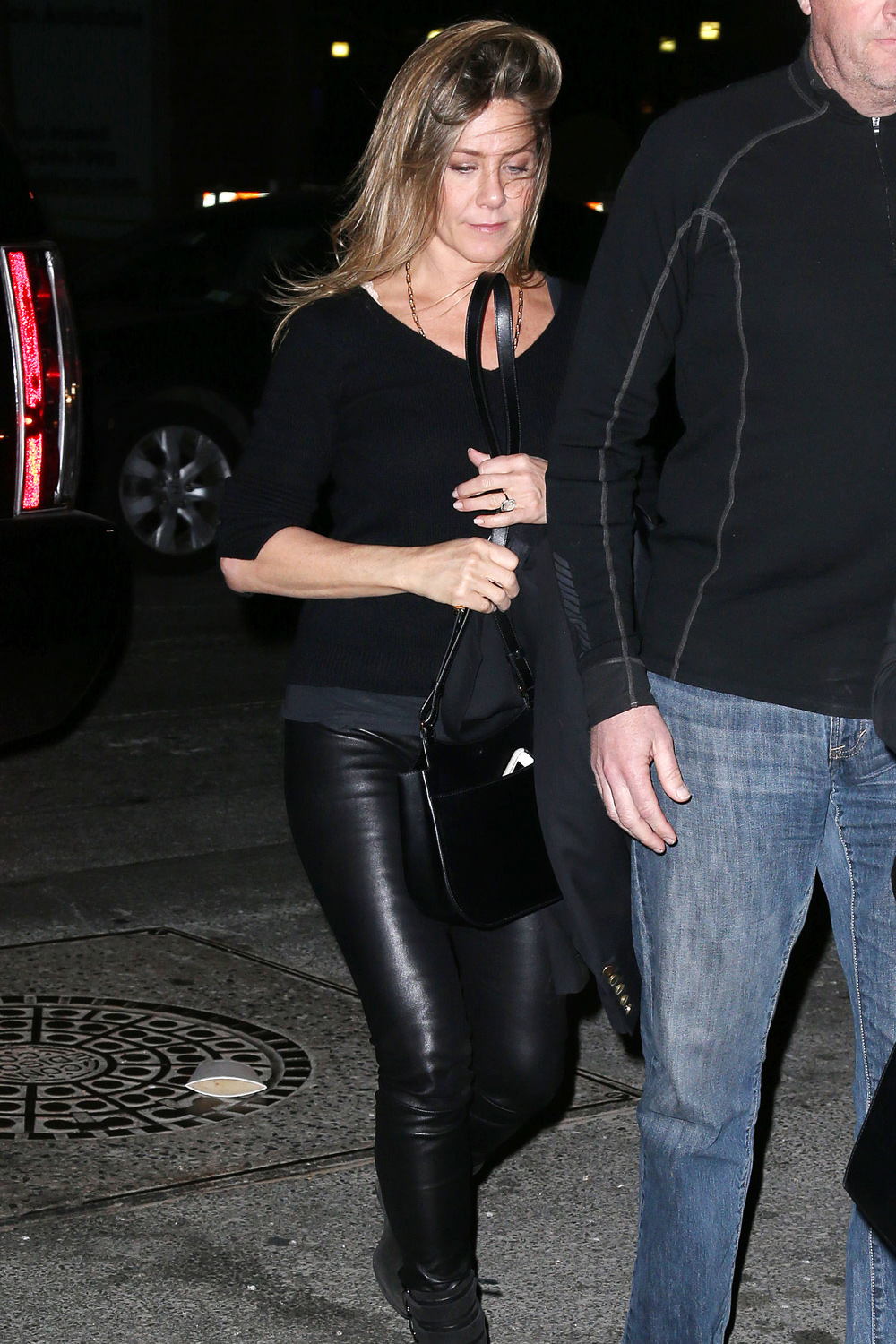 We can't say that we're surprised to see Jennifer in a figure-hugging outfit - if we had a body like hers, we'd show it off at every opportunity.

Reckon Justin Theroux's fiancée follows a strict diet and is in the gym every waking hour? Wrong.

According to the star's personal trainer Kathy Kaehler, Jennifer stays in great shape by eating at regular intervals and working out in 5-minute bursts.

The 46-year-old also keeps her limbs looking lean by going for runs.

'I don't believe in calorie counting. Jen eats at least three times a day, or ideally five small but nutritious meals,' Kathy reveals to Look magazine.

'I advise everyone to go out and buy your food for the week ahead on a Sunday, so you're not tempted to pick up takeaway food or pre-packaged ready meals on your way home on weekdays.

'Jen would never sit there and eat an entire pack of cookies, but she would have one if she really fancies it and savour every bite.'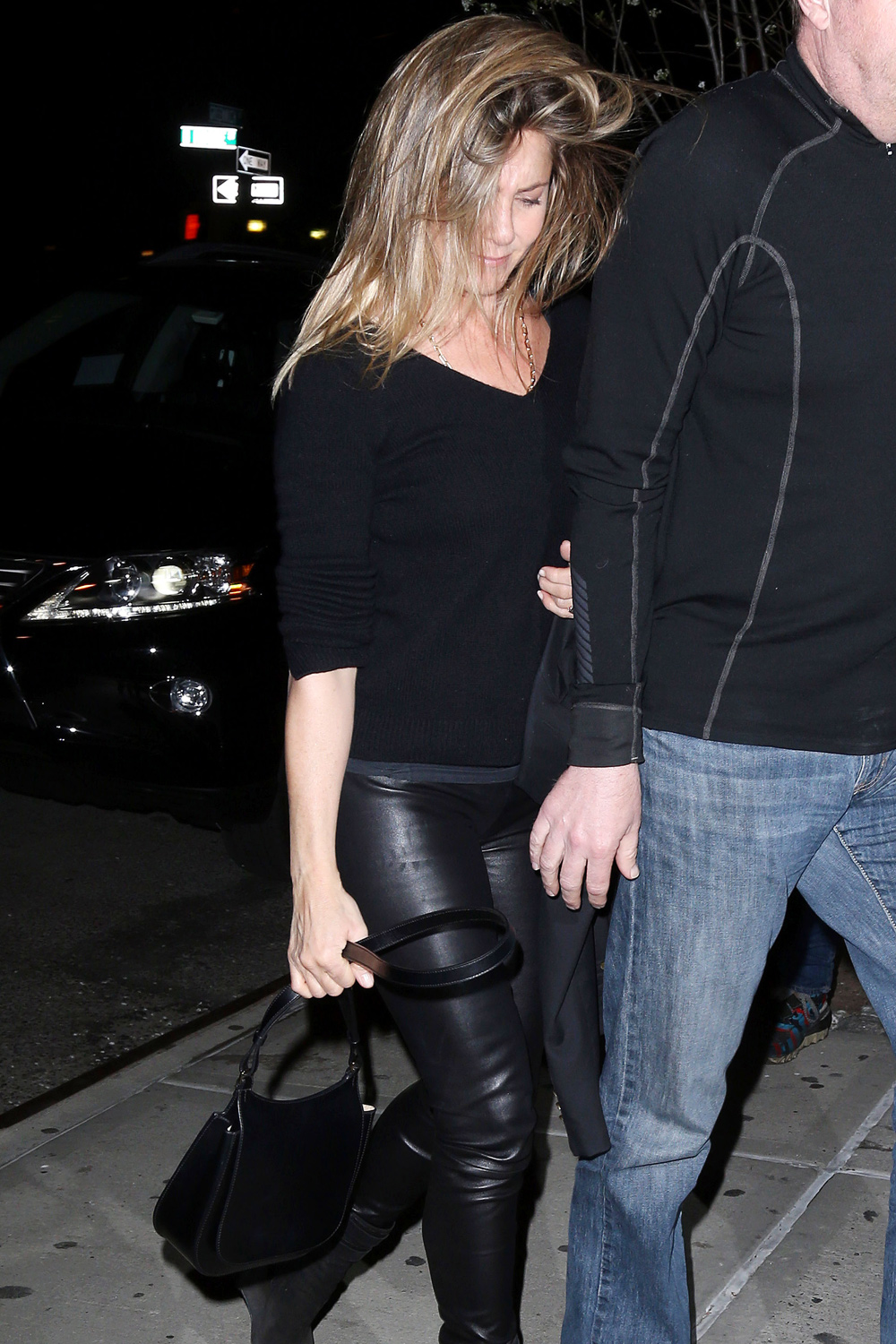 Jennifer - who might start her day with scrambled eggs and chilli flakes before tucking into a healthy lunch of fish and vegetables - likes to snack on dark chocolate, goji berries and chia seeds.

Kathy adds: 'Jen knows that looking young comes from a holistic approach to life and taking care of your mind, body and soul. If you're stressed, you'll look tired.

'If you make an effort to be happy, it'll show on your face; you'll look energised.'