Take a deep breath, because you need to mentally prepare for the filth that is this Fifty Shades of Grey music video. Starring Anastasia Steele (Dakota Johnson) herself, this is the The Weekend's Earned It. And it's filth.

Mainly featuring lots of scantily-clad woman dancing seductively on a dimly-lit stage, there are two main things we need to point out:

1. The bare-ass twerkin'. Oh, to have skills like that. Saturday nights would be a lot more fun...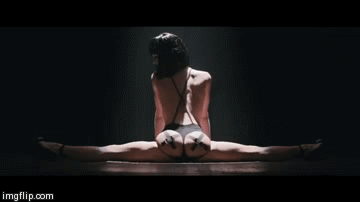 2. Dakota Johnson descending from the ceiling in a bondage harness and nude underwear - and somehow managing to keep her cool. Skills.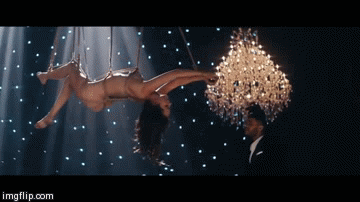 The Fifty Shades of Grey movie is looking better by the day, don't you think? Watch the full filth-fest below...

Fifty Shades of Grey will hit cinemas on Valentine's Day 2015.



30 things you didn't know about Fifty Shades of Grey.