Lily Allen had two gorgeous gowns made for her to wear on her wedding day.

But now she only has one.

In a new interview on 4Music with Miquita Oliver, the singer revealed that she somehow lost the Chanel dress that Karl Lagerfeld designed for her wedding reception in June 2011.

After a fan asked Lily what's the most expensive item of clothing she has in her wardrobe, she fessed up.

'There's two bits to this answer. One is that it's not in my wardrobe, it's missing,' she said. 'And two, it's my Chanel Couture wedding dress that's worth about £200,000.'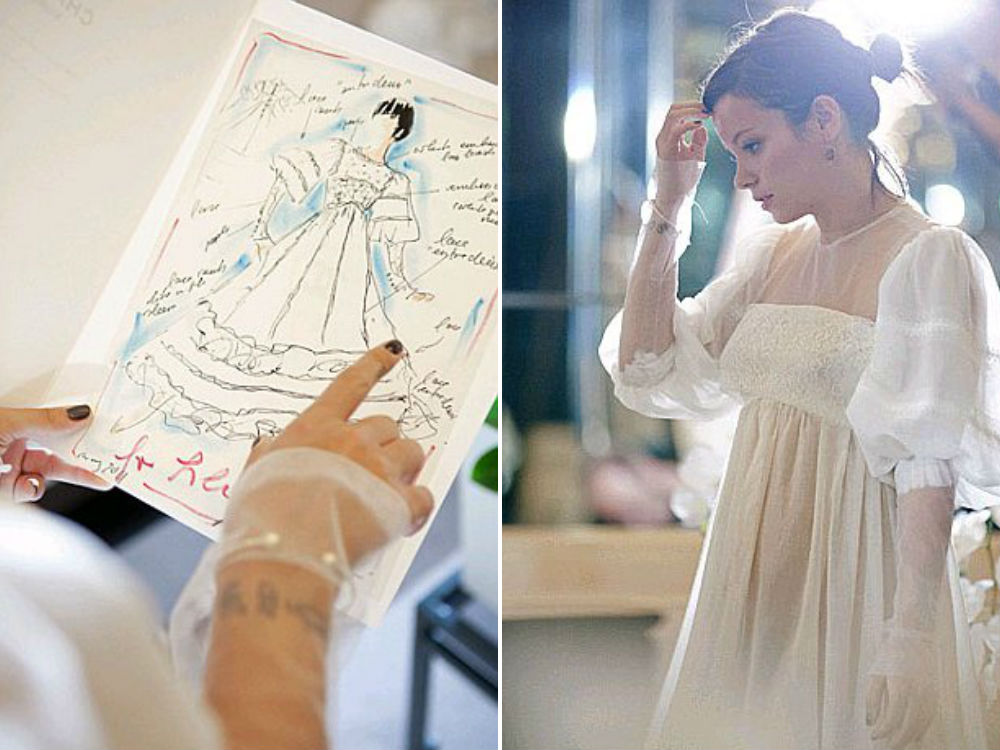 Miquita incredulously asked her what we're all thinking: 'How could that go missing?'

Lily just shrugged and said, 'I don't know where it is.'

Her follow-up question was whether Lily's husband, Sam Cooper, knew she had misplaced such a valuable item. 'He does now,' she replied.



Luckily Lily - who was pregnant with her now-2-year-old daughter Ethel on her wedding day - still has the stunning lace dress (top) that she wore for the ceremony.

Got a tablet? You can now download Marie Claire magazine straight to your iPad for the new price of £2.99, Kindle (just search the store for 'marie claire magazine'), Nook or Google Nexus.