Ryan Gosling's latest role sees him take on a gritty guise as a gangster ruling the Bangkok underworld in Only God Forgives but he could be making an acting about turn if Downton Abbey star, Laura Carmichael has her way…
RYAN GOSLING GOES SHIRTLESS FOR MARTIAL ARTS TRAINING VIDEO

The actress who plays unlucky-in-love Lady Edith in the hit ITV drama has requested her next romantic interest on screen be Ryan Gosling. Laura told the Radio Times: 'I think he [Ryan] would be brilliant in Downton, and it would be a waste if that doesn't happen.'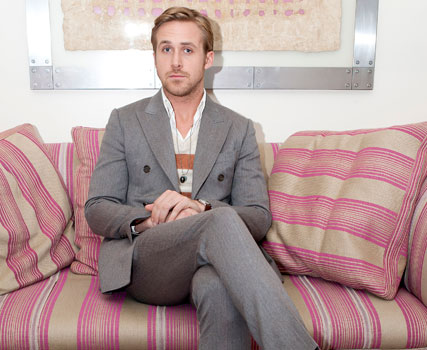 Of course such a comment doesn't need explanation, we can imagine plenty of reasons why Laura would like to be paid to lock lips with the Canadian star!

RYAN GOSLING PLEDGES TO HELP BOOST DETROIT'S ECONOMY
The last series of Downton Abbey saw Lady Edith jilted at the altar by Sir Anthony Strallan before she then caught the eye of her newspaper editor who sadly turned out to be married.
And as series four goes into production there's certainly space for Ryan Gosling to ride in on a white horse although we may be waiting a while to see that on the small screen.
What do you think? Would Ryan Gosling make a good addition to the Downton Abbey cast? Let us know below.
WATCH! The Place Beyond The Pines Ryan Gosling interview

EXCLUSIVE RYAN GOSLING IMAGE – THE HOTTEST YOU'VE EVER SEEN HIM
RYAN GOSLING'S HOTTEST EVER LOOKS

Got a tablet? You can now download Marie Claire magazine straight to your iPad, Kindle (just search the store for 'Marie Claire magazine'), Nook or Google Nexus.