As a pop machine, Brit IT girl and the new face of hair care giant Pantene, Ellie Goulding has had a very busy start to 2016. Here she tells us how she keeps going, why Karlie Kloss is her Insta pin-up and how she's got her 'alcohol belly'. We really can't believe that last part, though…

You've recently said you've tried 3D lip kits and temp hair colours – are you a beauty trend addict and what will you try next?
'I do experiment every now and again, but my thing is that I like my natural look. Occasionally I mix it up a little bit, but I prefer to choose colours that suit my face and complement my natural features – that's what I'd hoped to create with my MAC makeup collection as people would always ask me what tones I used. I always come back to my classic products though – Olay face wipes, Clinique's waterproof mascaras and a lavender face spray which refreshes my face but also relaxes me, especially as I'm always on planes.'

So Pantene is your haircare classic?
'Yes, I've used Pantene since I was young - it was always a staple thing in my house. I tried various different brands over the years but always came back to it because I like the way that it keeps my hair protected and volumised – that's my thing I love having voluminous hair.'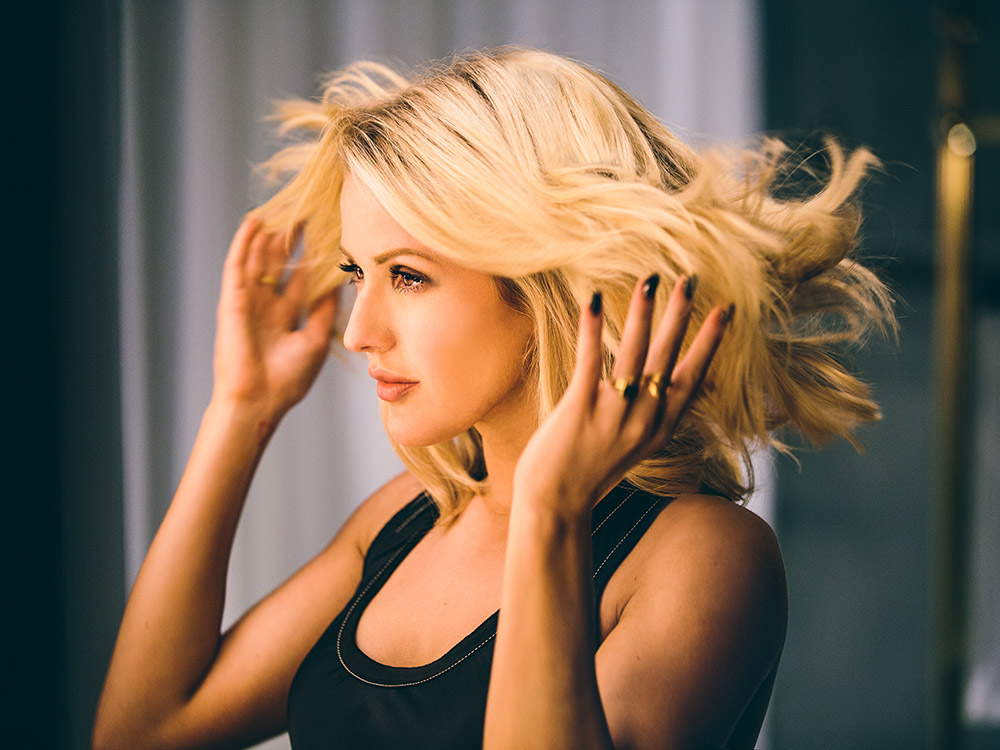 What was your beauty look when you were a teen? Did you go through the same awkward stages as everyone else?
'I used to dye my hair black. That's definitely something I won't go back and do. No one encouraged me, I don't know where I got the idea from, but it was heavy maintenance. I was into a lot of rock bands like Pearl Jam and Incubus. When I was 14 I had my lip pierced too - where I grew up it was cool to wear big jeans, hoodies and Vans so that was my look.'

What's the worst beauty advice anyone has ever given to you?
'That you have to be great at contouring to make your face look good. That's a myth, it's setting too much of a generic look. Don't get me wrong, I've done some contouring with my makeup artist and it can be fun! But it's good to keep your individuality. The best advice I've ever been given is that less is more. Piling on the makeup will never make it any better.'

Image: @EllieGoulding, Instagram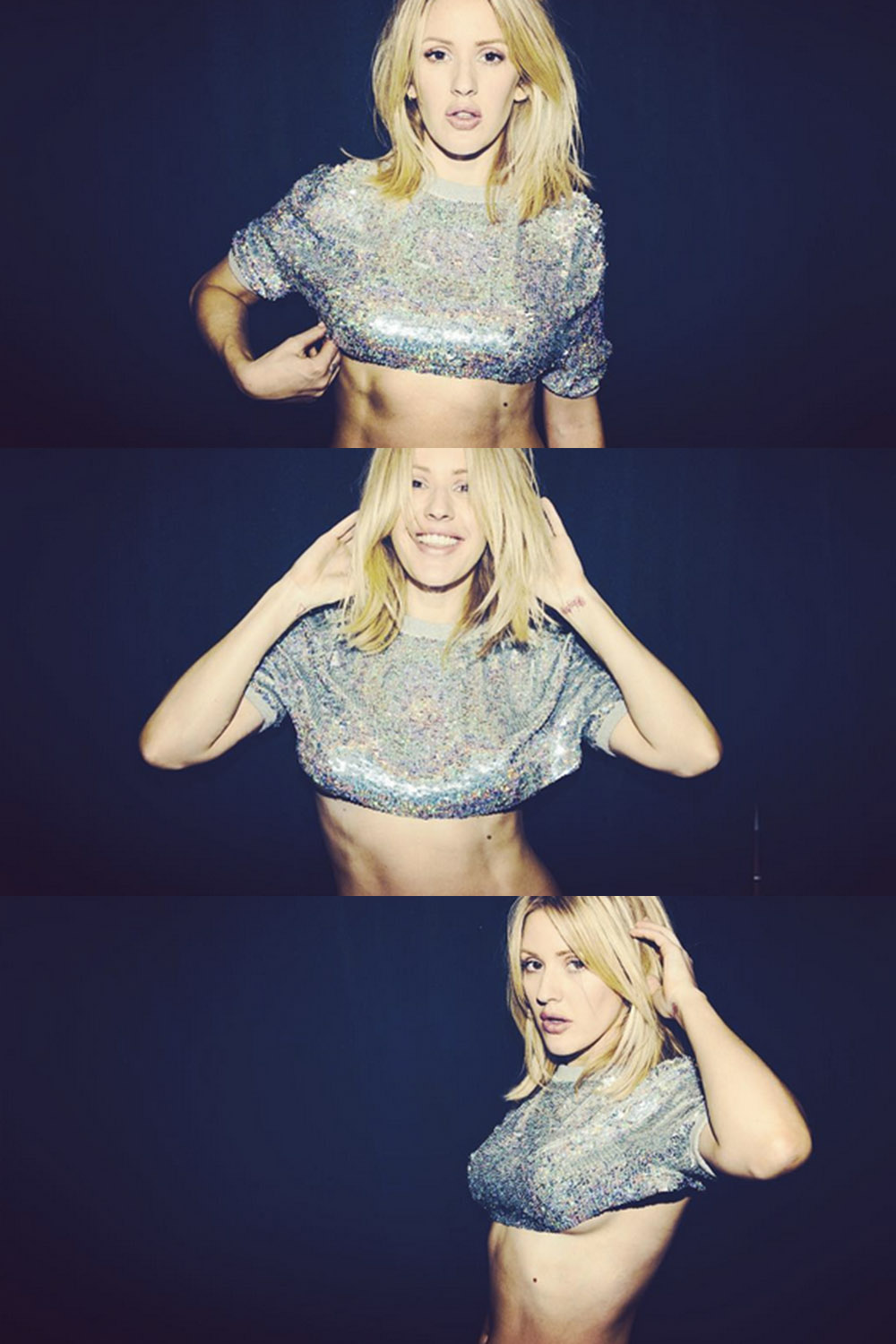 How do you prep for a performance and how do you wind down afterwards?
'If we've got a day off the next day, we'll always go out, but if we don't we'll have a quick drink and then go to bed - it's too much otherwise. Before any show I'll do a good warm up to get the blood pumping and listen to music to get in the mindset. Afterwards I eat a hearty meal straight away. I can't eat for about three hours before I go on stage because of the adrenaline, so I'm always starving by the time I come off. I'll usually have brown rice with green vegetables and then a tofu curry.'

What's your exercise routine, how do you get those abs?
'I do have good abs underneath the alcohol belly that I've got going on right now! But generally I like to be strong, the way that I keep fit and the types of exercises that I do are intended to make you very strong.'

So you like to be fighting fit, literally…
'Yes, I do a lot of boxing, that's my thing. And then because it's so intense you ache like crazy the next day. I run, too, I do sprints, I do treadmill, I run around Regents Park in my Nike Flyknits. I do Barry's Bootcamp a lot. I do quite a lot of yoga and stretching too - never underestimate the power of stretching.'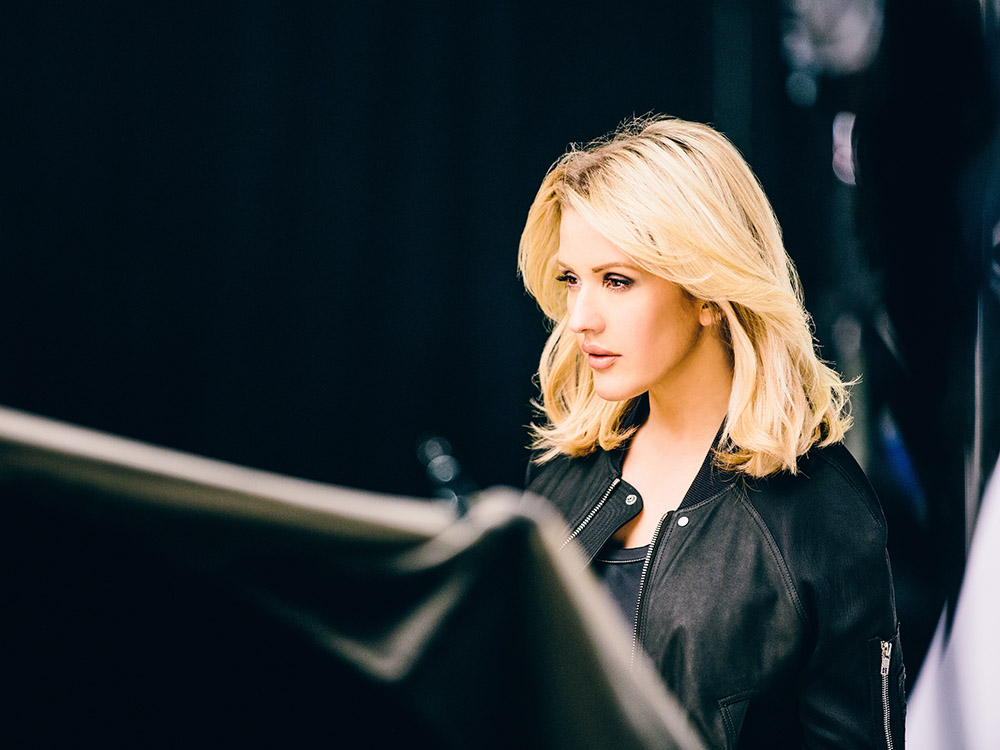 Who should we be following on Instagram?
'I love following Karlie Kloss because she's got such an amazing work ethic. She's incredibly intelligent, she's working on coding I think at the moment at university. She's just a really decent person and I love talking to her, she fills me with joy. So follow her! And I follow this girl Erica Cook (@ECook126) who is a ninja warrior. She's incredible and I'm really inspired by her fitness.'


Why have you decided to take a gap year after you've finished your current tour?
'I need to get to know myself again. I need to just not tour for a bit, because it's a lot of work and it's a very intense schedule. I'll be writing, there's no way I could ever abandon it all fully because it's my life, but I definitely won't be touring next year.'

So this isn't a student traveler-type gap year?
'No, but there will definitely be opportunities with the humanitarian work that I do that will take me to some places. I'm the patron of a homeless shelter in London, too, that will probably take up a lot of my time because I haven't been able to fulfil my role there yet. I would really like to see my family and do normal things mostly. I just want take some time out for myself.'

Ellie Goulding is the new face of Pantene's new Strong Is Beautiful campaign.