Just when you thought the internet couldn't get any better, someone goes and makes a Donald Trump-inspired beauty tutorial video. LOL.

According to actress Tess Paras who posted the parody YouTube video, Trumping (sniggers) is a new type of contouring that all beauty boffins need to get on board with, stat.

It seems to involve applying a whole lotta orange foundation in patches across the face, plus using a concealer in the shade of 'Veiled White Supremacy' to highlight the lips and eye socket area.

'A lot of you guys had been writing to me requesting a tutorial for this look that is trending,' she explains to her subscribers on YouTube. 'It's not strobing, it's not contouring, it is Trumping.'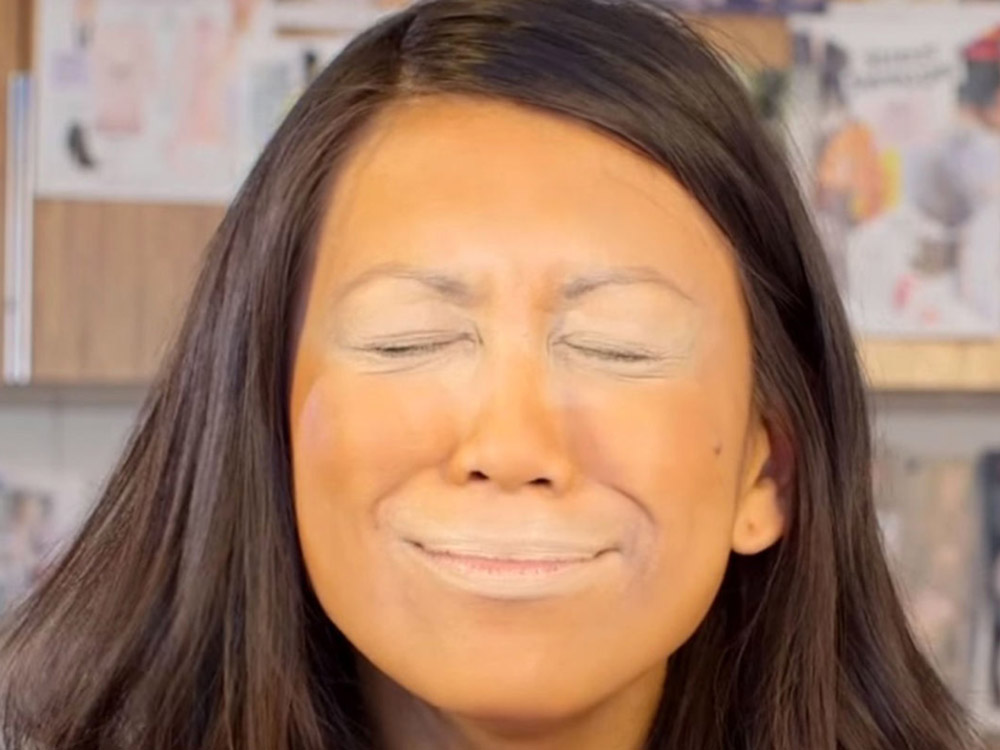 Tess posted the video - in which she calls out Donald Trump on some of his most outrageous political comments - on Saturday and has already clocked up over 1million views. Our favourite bit? When she explains how and why to apply concealer 'at least 10 shades lighter than your natural skin tone' to your mouth.

'You want it to look really dehydrated,' she explains. 'With your lips you want to make sure it looks like you've been running your mouth all day, like you've been talking, and talking, and talking because you really love to hear yourself talk.'

We also really enjoy the part where Tess smashes up a bag of Cheetos in order to create a finer orange powder than your regular bronzer.

Too good.

Watch the video below and tell us what you think on Twitter @MarieClaireUK.