Gemini Horoscope
Gemini
(22 May - 21 June)
Geminis are represented by a pair of twins - thought to signify the very different sides of their personality. They're known to be quick thinking and intellectual, but can change moods at the drop of a hat!
Gemini Horoscope Today: 21 December 2014
Saturday comes with an extreme heat alert. A mashup between romantic Venus and powerhouse Pluto in your seductive eighth house amps up the temptation factor. It won't be hard to read between the lines, especially when it comes to those bad boy/girl types. While the rush that comes with crossing over into taboo territory is titillating, the terrain could easily transform into a slippery slope. Keep your wits about you, or obsession or jealousy could consume you. Coupled? Get a little more adventurous behind closed doors. See where some erotic exploration takes you, but remember that you both need to be fully on board each and every step of the way. Heads up: spite could rear its ugly head. While your revenge fantasies may give you secret pleasure, don't act on them. Even though someone may have done you wrong, inflicting pain in retaliation will invariably boomerang back onto you. On Sunday, the Sun moves into Capricorn for the next month, pumping up your feisty factor. This solar-powered cycle is all about going the distance--be it in business or romance. Commitment-phobia, begone! With a Capricorn new moon illuminating your eighth house of passive income, focus on attracting abundance without driving yourself into the ground. From properties to day trading, learn more about investing. You might even want to transform one of your genius ideas into a product that could generate royalties down the road. Single? Let the soulmate search commence! Tip: don't expect overnight results. Think in terms of a six-month cycle.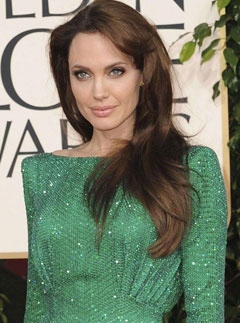 Call 0905 817 2810 to hear your weekly, monthly and yearly horoscopes.